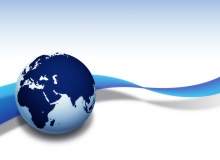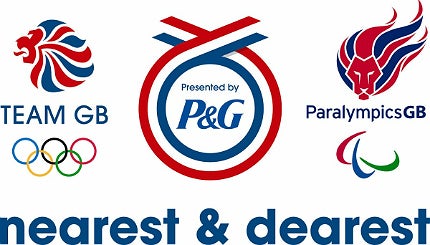 The advent of the Internet, the growth of budget travel, global catastrophes such as the 2008 recession and worldwide celebrations, including the Olympics, have resulted in a blurring of boundaries between previously disparate communities, something that has increasingly been reflected in brands' advertising and marketing strategies.
Procter & Gamble, the company behind brands including Gillette, Pampers, Pantene and Duracell, for example, became a worldwide Olympic partner in 2010 and during the London 2012 Olympic Games sponsored more than 150 athletes from countries around the world, as well as helping more than 120 mothers of Olympians, through its 'Thank You Mom' campaign, to travel to London to watch the games. What could be more universal than a worldwide tribute to 'Mom'?
Global but local: engaging specific communities
"One of the key ways companies can engage specific target groups is through semiotics, the study of signs and symbols."
For Dane Whitehurst, UK creative director of packaging design company Burgopak, this is just one example of a brand seeking to jump on an event that affects a huge number of consumers worldwide. "The Olympics is something people identify with and it really affects consumer behaviour and habits," he noted.
But even within this global context, there is a local element to the majority of the big brands' campaigns. "Most of the big sponsors are posting up national, but local heroes, trying to get on a friendlier, warmer, more local level with everyday people."
And this concept also extends to packaging. "Distinctions between different communities are perhaps more blurry nowadays and there's more of a global market. We've seen a lot of cases where large companies are looking to harmonise their structural, physical packaging," Whitehurst acknowledged.
"But there will always be country-specific print, which is based around a particular lifestyle and there will always be a need to communicate with and understand specific communities. Brands spend a lot of time and money identifying the values, aspirations and perceptions of people in different countries, and it would be very hard to disrupt that."
J. Duncan Berry, owner of Applied Iconology, a consulting company, which aims to maximise brands' marketing initiatives through improving the utilisation of both consumer research and creative interpretation, agreed. "In this globalised, more tightly-knit world, we're seeing uniformities emerge, but the real splendour of good marketing honours the variety and local texture that would make something relevant in, for example, emerging countries," he noted. "It's not about impressing cultural values or perceptual values where they're not necessarily even recognised."
Sign language: the role of semiotics
One of the key ways companies can engage specific target groups is through semiotics, the study of signs and symbols, including their appearance, their meaning and the impact their message has on people. Different signs represent different things to different people; for example, White Elephant is a successful Chinese battery brand because it gives the impression of steadiness and solidity in China, but in English a white elephant is defined as 'a possession entailing great expense out of proportion to its usefulness or value to the owner.'
"But even within this global context, there is a local element to the majority of the big brands' campaigns."
The majority of semioticians look at culture as a function of structural anthropology (the idea that every culture can be understood in terms of binary opposites – high and low, inside and outside, life and death), but Berry's model of semiotics goes beyond cultural codes, and aims to understand the overlaps between cultural, linguistic, national, and most importantly, perceptual borders.
Therefore, when he works with his clients, many of which are Fortune 500 companies, to create country or culture-specific packaging, he examines consumers' deep emotional response to brands, as well as their literal interpretation of signs and symbols.
"When I'm doing a multiple market study, for example in northern Europe, the USA and South America, I'll have lengthy one-on-one interviews with individual subjects, which takes them back to their original or earliest recollection of the product," he explained.
"I exhaust the respondent with rational, factual, data-driven questions, and once their interest starts to flag, I ask them very personal questions: what was the first time you ever used Aquafresh? When did you first drink Guinness? That's when you get a vivid, emotionally drenched story, and that, to me, is the emotional meaning."
In Berry's model of semiotics, this is known as the 'intepretant' and it is this, for him, on which successful culture-specific branding should be based. "When you begin to compare those interpretant constellations, you can make interesting observations about not only the differences in signs between the cultures, but the differences in people's connections with the signs," he remarked.
Form vs function: logistical issues in emerging countries
"Brands spend a lot of time and money identifying the values, aspirations and perceptions of people in different countries."
Despite the increasingly global environment in which we live, this is still as important as ever. For example, when working with a client in the cold and flu category 18 months ago, which sells and markets products in China, Japan, Hungary, the Russian Federation, the Czech Republic, the UK and Germany and was looking to consolidate its brand so it could have a more uniform impact, Berry discovered that there were not only linguistic and cultural differences between the seven countries; there were also significant ritualistic disparities.
"In Eastern Europe, cold and flu medication is still considered to be precious and potentially dangerous so it's held behind the counter," he recalled. "This meant the packages had to optically perform different functions at different distances."
And, taking this idea still further, it's also important for brand owners to understand that packages function differently depending on their destination country. "In emerging countries, they don't have the distribution channels and the merchandising context we have in the western world," Berry explained.
"Products arrive in a small box on the back of a moped and are displayed in a space that would be comparable to one's closet. You may not even see the package. Smart marketers therefore need to look for the neural points of traction that will allow people either through distribution or merchandising to understand the different rules for appropriate communication."
Although branding strategies are undoubtedly becoming more uniform, P&G being a prime example, the importance of culture and country-specific packaging design remains just as important as ever, and Berry says marketing experts are only just beginning to capitalise on this.
"I think there's great potential for conventional mainstream cultural codes to be linked up to the more neural point of view," he concluded. "This will pull together a much greater service for the end user."
---
Related packaging content
---
UAE-based Gulf News recently teamed up with Tim Hortons coffee to create the 'headline cup sleeve', designing a printer that pulls breaking news tweets from the newspaper's Twitter account and prints them on cup sleeves, along with quick response (QR) codes.
Amid constant financial pressure and consumer demands for greener and more sustainable packages, the packaging industry is in a constant battle to save on costs and production materials.
Modern developments in flexible packaging are bringing pouches, films and foils to the market on an unprecedented scale. We profile some of the flexible packaging market's most promising innovations.
---