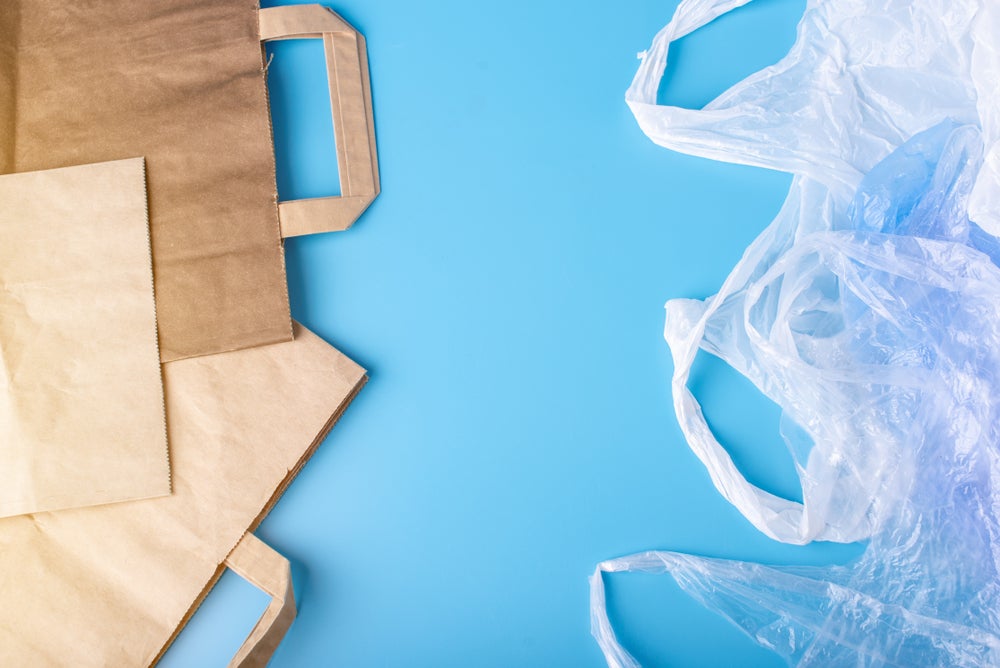 It's been well documented that July 2023 was the hottest on record worldwide. While news of the climate emergency seems daunting, according to UN chief Antonio Guterres, this should inspire action rather than despair.
Looking for solutions to combat climate change and reduce our carbon footprint is well underway, with proven initiatives already being adopted. One area being tackled is single-use or virgin plastic. More cities and countries have introduced charges for plastic bags or committed to total bans and, with the introduction of plastic taxes designed to ensure that the plastic contains a percentage of recycled materials, the pressure is on to find alternatives or ways to scale up recycling.
Paper bags are often viewed as the greener alternative because paper is made from trees, a renewable source. Ironically, plastic bags were introduced in the UK over 60 years ago to replace the widely used paper bag which was being blamed for widespread deforestation. Plastic was introduced to protect natural resources and save the trees.
Some retailers are trialling the replacement of plastic packaging with paper and cardboard in the hope it will reduce their carbon footprint. However, swapping a plastic bag with a paper one to help climate change is not that simple. The choice can be confusing and so it is worth comparing how they are sourced, produced, and recycled, and by doing so, help retailers find the right packaging for their needs.
Carbon footprints – paper vs. plastic bags
One way of evaluating which material is best for your business is to compare the carbon footprint.
How well do you
really

know your competitors?

Access the most comprehensive Company Profiles on the market, powered by GlobalData. Save hours of research. Gain competitive edge.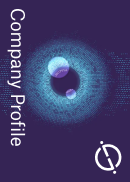 Company Profile – free sample
Thank you!
Your download email will arrive shortly
Not ready to buy yet? Download a free sample
We are confident about the unique quality of our Company Profiles. However, we want you to make the most beneficial decision for your business, so we offer a free sample that you can download by submitting the below form
By GlobalData
| | | | |
| --- | --- | --- | --- |
| Shopping Bags | CO2e/kg | Km of driving | m3 of CO2 gas |
| Plastic Bag (Strong Reusable) | 21.51 kg CO2e | 109.2 km | 11.74 m3 |
| Plastic Bag (Basic Reusable) | 6.92 kg CO2e | 35.2 km | 3.78 m3 |
| Paper Bag | 5.52 kg CO2e | 28 km | 3.01 m3 |
| Plastic Bag (Single-Use) | 1.58 kg CO2e | 8 km | 0.86 m3 |
CO2everything.com
The carbon footprint calculation on CO2everything.com shows that calculations are based on many factors that are in flux, including where a product is made, what fuels the energy system uses, and how far it must travel to reach its end destination. For this reason, the carbon footprint of any individual product will change. The numbers provided by CO2everything.com are the overall representations of carbon footprint to give context about what is generally higher or lower, not individual calculations for your own individual situation.
In the calculation, single-use plastic has the lowest carbon footprint; however, when looking deeper into its environmental impact, it is clear this is not the right answer. From a carbon footprint standpoint, a paper or single-use plastic bag would be less sustainable than a reusable bag that has been used several times.
It is also important to factor in water usage, biodegradability, and the effects of deforestation when producing the bag. This in turn may provide a different answer to which bag is best for the environment.
Environmental impact of plastic vs. paper bags
In 2011, the Northern Ireland Assembly produced a research paper to compare the environmental impact of plastic, paper and cloth bags. The Assembly said that it takes more than four times as much energy to manufacture a paper bag as it does to manufacture a plastic bag. In that report they drew on research that had been done in 2005 by the Scottish Government who conducted an environmental assessment comparing plastic and paper bags – some of the results are outlined below.
In the report, the lightweight plastic bag was given a score of 1 in all categories as a reference point. A score greater than 1 indicates that a paper bag makes more contribution to the environmental problem than a lightweight plastic bag when normalised against the volume of shopping carried. The indicators take account of emissions which occur over the whole lifecycle.
| | | |
| --- | --- | --- |
| INDICATOR OF ENVIRONMENTAL IMPACT | Plastic bag HDPE lightweight | Paper bag |
| Consumption of non-renewable primary energy | 1.0 | 1.1 |
| Consumption of water | 1.0 | 4.0 |
| Climate change (emission of greenhouse gases) | 1.0 | 3.3 |
| Acid rain (atmospheric acidification) | 1.0 | 1.9 |
| Air quality (ground level ozone formation) | 1.0 | 1.3 |
| Eutrophication of water bodies | 1.0 | 14.0 |
| Solid waste production | 1.0 | 2.7 |
| Risk of litter | 1.0 | 0.2 |
Scottish Government, Environmental impact of plastic vs. paper bags. (2005)
Which is greener? It's a mixed bag.
Paper bags are made from trees, a renewable source, but are paper bags the best option? They tear easily, limiting their reuse, and their production creates 70% more air pollution than plastic bag production.
Another important factor to consider is that plastic bags consume less than 6% of the water needed to make paper bags. It takes 1,004 gallons of water to produce 1,000 paper bags, and 58 gallons of water to produce 1,500 plastic bags.
On the flip side, paper does not pollute the ocean and can degrade quickly. However, this depends on paper's end-of-life use. According to the Northern Ireland Assembly's report, paper that ends up in landfill does not degrade "at a substantially faster rate than plastic does".
It goes on to say that nothing completely degrades in modern landfills because of a lack of light, oxygen and other important elements for the degradation process to be completed. However, the reality is that paper does degrade faster than plastic. Like plastic, paper's end-of-life is vital for the planet – recycling it properly is therefore key.
You may be surprised to learn that plastic bags are the greenest ones, according to Omnicalculator.com's study of eco-friendly bags. In eight out of nine of their impact categories, it has the lowest impact of all tested bags (plastic, paper, and cotton tote).
Of course, we know that single-use bags and packaging are not the solution. The approach endorsed by the Ellen MacArthur Foundation – keeping existing plastic materials usable in the supply chain as long as possible, especially when factoring in durability and recyclability – is often the best approach to addressing climate challenges in retail packaging. The key is to use the right materials that can be reused or recycled, whether paper or plastic.
Where will it end up?
Establishing which type of material or bag is the most sustainable and meets the needs of your business is not a simple decision. We become used to asking where something comes from but it's just as important to know where it will end up.
What is clear for every type of bag is that reusing it as many times as possible reduces the impact on the environment. Making the effort to reuse and dispose of a bag responsibly is key.
Mainetti has long integrated circular economy principles into the design and manufacture of its products, regardless of whether they are made from paper or plastic.
We all need to start thinking in a more circular and less linear way when it comes to the materials we use. Designing without thinking about where materials come from or where they will end up is now unimaginable – we hope that a sustainable approach for both paper and plastic will, one day, be the norm.
About the author: Mike Jones is head of innovation for sustainable retail packaging producer Mainetti.