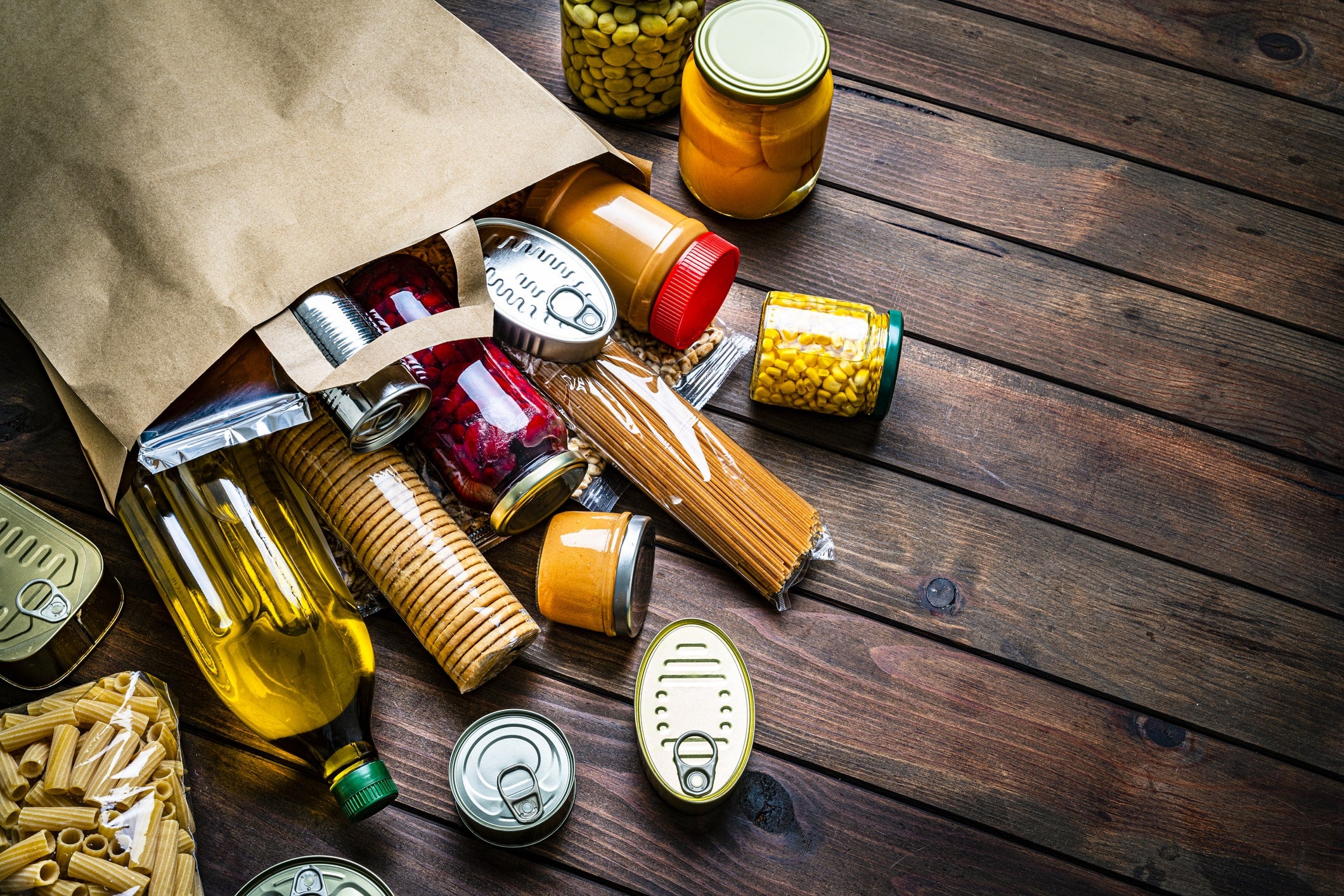 The food industry, a cornerstone of global commerce, and its packaging operations, face an array of challenges. Some are longstanding and others emerging, ranging from supply chain complexities to quality control.
However, a common thread links all these challenges: the increasing reliance on new technologies. Technology plays a crucial role in bolstering resilience and ensuring sustainability throughout the sector.
This holds particular significance for those in the food packaging sector, a unique intersection where general packaging considerations, technological advancements, and specialised food industry requirements converge.
The rapid changes and unforeseen disruptions in the food sector make it imperative to explore innovative solutions. The integration of modern technology is no longer a mere option but a necessity to maintain relevance, sustainability, and resilience.
Supply chain disruptions
The foundation of the food industry lies in its supply chain. However, the fragility and intricacies of this chain are becoming more pronounced, requiring manufacturers to come up with inventive solutions for navigating disruptions.
How well do you
really

know your competitors?

Access the most comprehensive Company Profiles on the market, powered by GlobalData. Save hours of research. Gain competitive edge.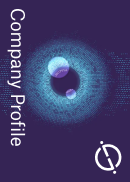 Company Profile – free sample
Thank you!
Your download email will arrive shortly
Not ready to buy yet? Download a free sample
We are confident about the unique quality of our Company Profiles. However, we want you to make the most beneficial decision for your business, so we offer a free sample that you can download by submitting the below form
By GlobalData
The globalised nature of the food supply chain presents various hurdles. Food products, known for their short shelf life, require an efficient global logistics system. Coupled with unpredictable fluctuations in demand, businesses often grapple with overstock or shortages, impacting profitability and sustainability.
Technological solutions for food packaging
Modern manufacturing technology offers transformative solutions to these traditional challenges. As the packaging industry intersects more with food supply, adapting these technologies becomes pivotal.
IoT (Internet of Things): IoT devices enhance the supply chain's transparency. Real-time tracking and inventory management help ensure that food remains fresh and gets to its destination on time.
AI-driven forecasting: AI processes vast data sets, making demand prediction more accurate and responsive to real-time shifts.
Blockchain: Transparency and security in food sourcing and distribution are paramount. Blockchain provides verifiable records that can bolster consumer trust, a significant advantage for packaging professionals.
Quality control in the food industry
Quality control in the food sector has transitioned from being a mere selling point to an absolute necessity. It influences buying decisions, brand loyalty, and even global market share. In an era where information is abundant, consumers are not just buying a product; they're investing in quality assurance.
The significance of maintaining food quality cannot be overstated. One minor oversight, and the consequences can range from massive product recalls to devastating health consequences. In the age of social media, news about lapses in food quality can spread like wildfire, potentially causing irreversible damage to a brand's reputation.
Moreover, with a more informed consumer base, there's an increasing demand for transparency about how food is sourced, processed, and packaged.
Advancements in food packaging technology
Packaging plays a pivotal role in maintaining food quality. It's the first line of defense against contaminants, and it's also the first product component a consumer interacts with.
Smart packaging: Beyond just being a container, modern packaging can communicate. With embedded sensors, it can provide real-time data on the food's condition, alerting distributors and even consumers about potential spoilage or contamination. For the packaging industry, this is a revolution — shifting from passive containment to active monitoring.
Edible and sustainable packaging: Edible packaging, crafted from ingredients that can be consumed, offers a zero-waste solution. It not only addresses environmental concerns but also piques consumer interest with a novel eating experience.
Advanced preservation techniques: Gone are the days when chemical preservatives were the only means to extend shelf life. With Modified Atmosphere Packaging (MAP) and High Pressure Processing (HPP), food can remain fresh longer, retaining its nutritional value and taste. For packaging professionals, this means rethinking design and material choices to accommodate these advanced preservation methods.
Regulatory compliance
As the global marketplace expands, so does the maze of regulations governing food safety and quality. Navigating this intricate landscape requires both vigilance and adaptability.
The ripple effect of a singular food safety incident can now be felt across continents. As such, regulatory bodies worldwide have tightened their nets, imposing stringent standards and regulations to ensure consumer safety. For businesses, this means constantly updating practices and ensuring that every product, irrespective of the region, meets these standards.
Technology as a facilitator for food packaging
Adapting to this evolving landscape can be complex, and navigating through it can be daunting. Yet, with the rise of digital factories, technology provides tools that simplify adaptation, making it more intuitive and easier to manage.
For one, manual documentation — it's not just tedious, it's prone to errors. Automated reporting tools have emerged as game-changers, ensuring that every data point, from sourcing to distribution, is accurately captured and archived.
Digital twin technology is another great facilitator. Before any physical product is created, its digital counterpart can be tested against all possible scenarios to ensure it complies with regulatory standards. This not only saves time and resources but also guarantees a higher rate of compliance.
Traditional audits can be time-consuming and often reactive. Machine learning, with its complex and intricate algorithms, offers a proactive approach, predicting potential compliance breaches and ensuring that preventive measures are put in place.
Sustainability in the food industry
Amidst rising concerns over environmental degradation, the demand for sustainable practices in the food and packaging industry is higher than ever. The packaging industry has a unique challenge and opportunity: to protect the product while minimising environmental harm.
Here are some ideas, already in motion, that can improve sustainability:
Biodegradable and compostable packaging: With landfills overflowing and marine life threatened by plastic waste, the move towards biodegradable and compostable packaging has shifted from being a trend to a dire need. This isn't just about appeasing the eco-conscious consumer; it's a significant step towards ecological responsibility.
Nanotechnology: This technology is redefining the very fabric of packaging materials. By manipulating materials at the molecular level, nanotechnology ensures enhanced durability, better protection, and improved recyclability.
3D printing: Packaging, when inefficiently designed, can result in significant wastage. 3D printing, with its precision and adaptability, allows for designs that use materials optimally, cater to specific product needs, and reduce waste.
What's evident from our dive into the challenges of the food industry is that we stand at the nexus of a transformative era. The innovations we've discussed are not just isolated responses to individual challenges; rather, they weave together a new tapestry of a holistic, sustainable, and responsive food industry.
The food industry isn't just solving today's problems. It's anticipating tomorrow's challenges and paving the way for solutions even before they manifest. This foresight, powered by technology, offers a strategic advantage that will define market leaders in the coming decades.
Sustainability, once viewed as a supplementary concern, is now at the heart of innovation. The industry is not just addressing environmental concerns but also redefining its relationship with the planet. These changes signal a future where the food and packaging industry becomes a pivotal player in global sustainability efforts.
However, the key takeaway from this evolution is the heightened collaboration between sectors. As the boundaries between food production, packaging, technology, and sustainability blur, an integrated ecosystem is emerging — one that prioritises shared goals over isolated endeavors.
The path forward looks clear: embrace interconnectivity, foster collaborative innovation, and commit to a vision of the future that prioritises both human and planetary well-being. This isn't just about staying relevant; it's about pioneering a new era of responsible, sustainable, and resilient industry practices.
About the author: After an extensive career as a reliability and business improvement consultant, Eric joined L2L, where he currently serves as the Director of Smart Manufacturing.