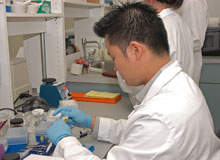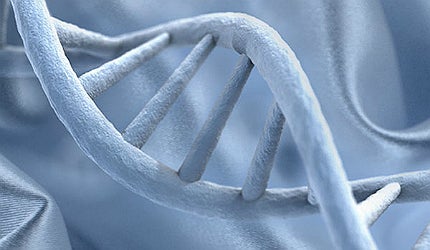 Somewhere, not far from here, there is a market stall full of boxes of Nikay trainers, Johnny Choose and Coko Channel. A great bargain for some but the counterfeit industry is a growing problem that stifles businesses.
John Rebecchi, p[ackaging solutions company Disc Graphics' senior vice president, said: "Brand owners, customers of the packaging industry, and consumers are the victims of counterfeiting. The impact on the packaging industry is the relative value of the lost packaging opportunity for legitimate companies."
"Let's assume two to five percent of the value, which some estimates put as high as $600bn. That gives a range of $12bn to $30bn. Even at conservative estimates of the worldwide value of counterfeit goods of $150bn, the packaging revenues lost are $3bn to $7.5bn."
To fight back against the wave of counterfeiting, many companies have turned to DNA authentication, a new scientific way to protect packaging from counterfeiting. Applied DNA Sciences are pioneers in this area and have developed SigNature DNA technology, which creates an authentication system to protect any item from fraud. The system is user-friendly, easy to implement and affordable, making DNA authentication a credible solution to counterfeiting.
Unbreakable code – SigNature DNA technology
"To fight back against the wave of counterfeiting, many companies have turned to DNA authentication"
The idea of using DNA to fortify brand protection may seem like an extreme reaction but many businesses have come to the end of their tether after losing millions to the black market industry.
How well do you really know your competitors?
Access the most comprehensive Company Profiles on the market, powered by GlobalData. Save hours of research. Gain competitive edge.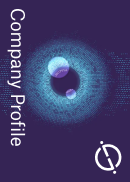 Company Profile – free sample
Thank you!
Your download email will arrive shortly
Not ready to buy yet? Download a free sample
We are confident about the unique quality of our Company Profiles. However, we want you to make the most beneficial decision for your business, so we offer a free sample that you can download by submitting the below form
By GlobalData
Applied DNA Sciences, based in New York, US, have optimised DNA as a solution where it can mark and authenticate originality. The most intriguing aspect of using DNA is the fact that it cannot be copied as the sequences create a unique, unbreakable code, making it one of the highest levels of security around today.
Mitchell Miller, director of communications at Applied DNA Sciences, said: "Forensic analysis is carried out in a laboratory environment. Full forensic authentication provides 'the gold standard' of product verification. The platform includes provision of expert witness reporting, acceptable in court."
The main DNA solution used at Applied DNA Sciences to protect a product or whole supply chain is SigNature DNA. The SigNature DNA platform consists of custom DNA sequences, which are then embedded into a variety of host carriers, such as ink. The ink is then printed onto the packaging using Flexo, offset, gravure or thermal transfer printing.
The marker encodes information onto the packaging showing the manufacturer's name, facility location and date range of production.
Once the product has gone through the DNA marker, it can be subjected to various levels of authentication offered by Applied DNA Sciences. The authentication process goes from an instant screening using a scanner to full forensic DNA sequencing at the Applied DNA Sciences laboratory.
Intelligent packaging: the future of brand security
With its highly secure properties, DNA authentication has received strong interest in the packaging and pharmaceutical industry. Applied DNA Sciences are currently working with various label printers who have responded very positively to it and, in Mitchell's opinion, confirmed Applied DNA Sciences' belief that "intelligent packaging" is a necessity.
"Applied DNA Sciences, based in New York, US, have optimised DNA as a solution where it can mark and authenticate originality."
"We believe intelligent packaging represents the future of brand security," said Mitchell. "Indeed, even today a walk through any grocery store is a far different buying experience then it was even two years ago.
"With the multiplying of brands, the need for transparency and confidence for the consumer, the perception of unsafe product during natural disasters and other conditions, the globalisation and opacity of the supply chain and the flood of counterfeits, intelligent packaging is coming to play a central role in marketing and in addressing the newest issues faced by manufacturers."
In July 2011 Applied DNA Sciences partnered with packaging solutions company Disc Graphics to incorporate the Signature DNA technology into some of their package and label offerings as part of the company's PASS anti-counterfeiting and anti-diversion service. The company supplies products to film studios, pharmaceutical manufacturers and fragrance and luxury brand companies who have all experienced market erosion from counterfeit products.
President of Disc Graphics, Margaret Krumholz, said: "This agreement [with Applied DNA Sciences] leverages DISC's broad customer base of high value brands and offers us a leading edge, forensic anti-counterfeit solution to combat the growing problem of counterfeit and grey market goods entering the supply and distribution chain. Packaging is on the front line of fighting counterfeiters and we are excited to make DNA an integral part of our overarching package security programme."
Fine wines and counterfeiting
"With its highly secure properties, DNA authentication has received strong interest in the packaging and pharmaceutical industry."
Although the technology has been widely incorporated in many areas of the packaging industry, some industries have found that the technology is not as useful for them. Paumanok Wines, a luxury wine company whose wines sell for $16 – $100 a bottle, introduced a trial run project using DNA authentication but discontinued it after receiving no requests for authentication.
Charles Masood, owner of Paumanok Wines, said: "We were approached by Applied DNA Sciences for an introductory pilot project. There is a counterfeit problem in the wine industry as we read about it all the time. However it is largely concentrated on those labels that have become collector or investor items.
"We discontinued using it as there was not a single inquiry yet regarding potential counterfeiting in our brand. It is not so much whether we can afford the cost, but that for now it is a solution for a problem that has not yet arisen with our brand."
While the technology is innovative it needs a large enough customer base and threat of counterfeiting to make it a viable option. "Applied DNA Sciences has carried out several research and development projects using SigNature DNA to protect fine wines," said Mitchell. "While results have been encouraging, the technology has not yet been commercialised."
Digital DNA – interactive smartphone technology
While the packaging industry is still getting used to DNA authentication, the future of secure packaging is already being developed. Applied DNA Sciences have developed Digital DNA technology which incorporates mobile communications, secure QR code, cloud-based management and DNA-based authentication.
---
Related project
---
Purdue Pharma RFID Enabled Packaging, Stamford, CT, USA Purdue Pharma, launched its pilot RFID drug tracking programme with an initial investment of $2m in infrastructure.
---
Digital DNA consists of a serialised 2D bar code that is based on the QR code standard, but secured. To find out whether the product is authentic, the vendor or user can scan the label using a smartphone app. The product information is then transferred wirelessly to a cloud where the information is validated and stored.
SigNature DNA can be embedded in the Digital DNA labels and if a suspicious pattern emerges, it can be monitored by submitting products to the lab for forensic authentication. This, and the fact that the system is designed to detect whether counterfeiters are attempting to duplicate codes, makes Digital DNA another highly secure security solution.
The interactive nature of this new technology is a very interesting development; one that Mitchell believes will be the way forward for packaging security.
"It is expected that next generation iPhone and Android phones will have the Near Field Communication (NFC) feature which will revolutionise the consumer shopping experience," said Mitchell. "With the type of exponential growth in mobile commerce, real time product authentication and verification is critical to consumers, manufacturers and brand owners."
"At the DRUPA show in Hamburg last year, virtually all digital printing suppliers were showing an intelligent packaging solution. HP even setup a miniature grocery store aisle showing new packaging technologies. Compared to five years ago the packaging world is in a different place."