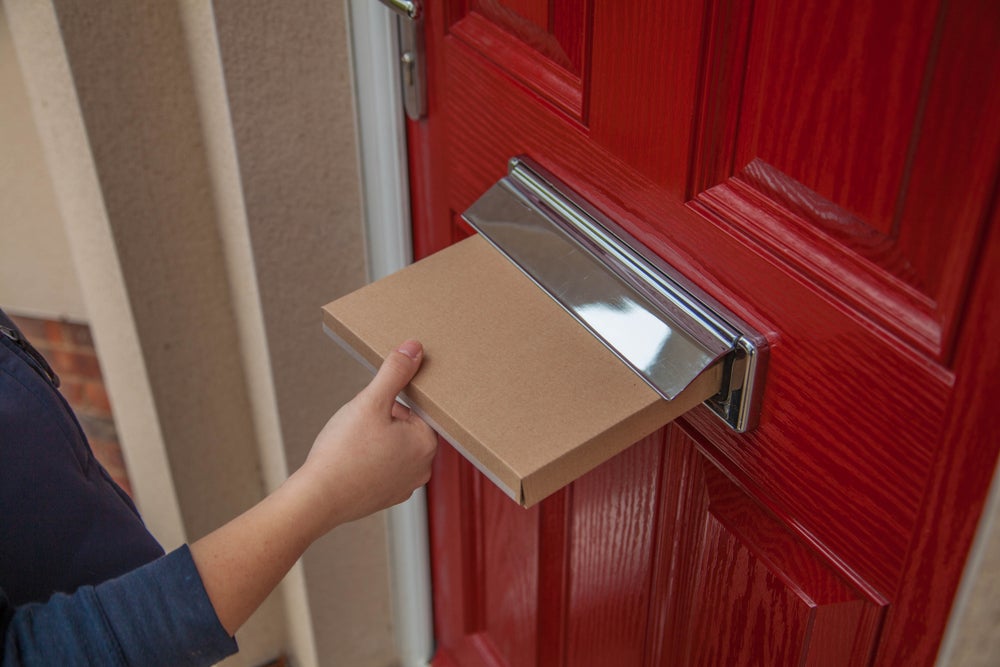 Research by Packaging Gateways's parent company GlobalData on environment-based targets reveals there is heavy investment, particularly within the packaging sector.
Businesses across the board are looking at ways to cut carbon emissions and help leave a positive footprint whilst increasing revenue and listening to consumer concerns. eCommerce is booming worldwide so 'letterbox packaging' is becoming a fitting option for a number of companies.
Consumer values
As consumers become increasingly aware of the environmental footprint their purchases leave, companies are having to ensure they have policies and practices in place to meet consumers' concerns. Recent research by GlobalData states that consumers are more likely to purchase brands that align with their ethical values rather than brands that go against them.
According to GlobalData's 'Consumer Survey Insights: Aligning With Consumer Values' 58% of global consumers reported they would buy more products from a brand that aligned with their personal beliefs. It's notable that 41% agreed they would boycott brands that did not align with their personal beliefs, adding fuel to the notion that businesses' packaging decisions should reflect their consumer's views.
Data from GlobaData's 'Foresights: Letterbox Packaging' report shows that consumers find sustainability and convenience factors such as 'easy to recycle' (78%), 'zero-wastage' (74%), and 'easy to use/open' (73%) more important than enjoyment and novelty factors such as 'unique pack design' (41%) and luxury appearance (33%).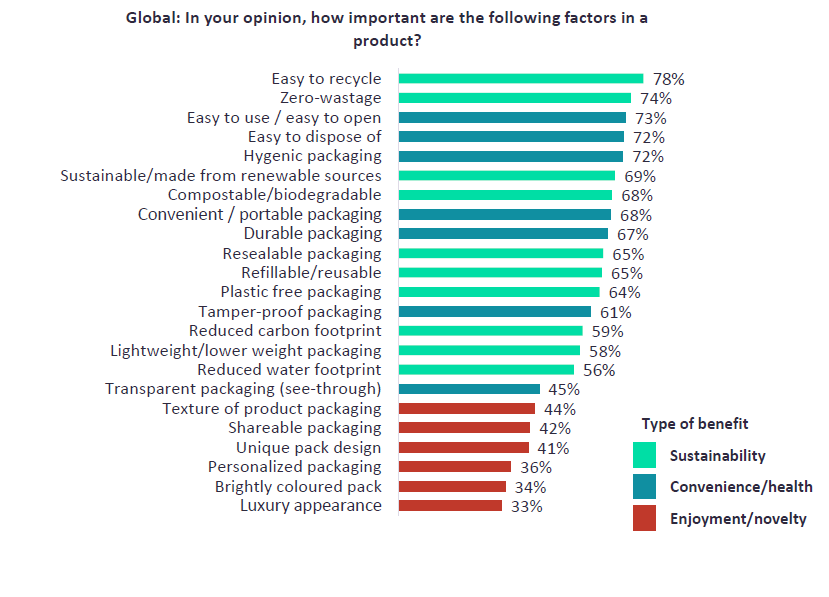 ECommerce experienced astronomical growth during the global pandemic and a GlobalData Thematic Research: Ecommerce in Consumer Goods report states the number of internet users is at its highest ever, with 4.5 billion users recorded worldwide in 2020. Businesses face a challenge in meeting this demand whilst ensuring the environmental impact left behind is minimal, if not positive.
Straight through the letterbox
A rising number of manufacturers, packaging suppliers and brand owners have either started investigations or operations in 'letterbox packaging', a format that just as the name suggests means it is designed to fit through a standard letterbox. UK wine brand Garcon was one of the first companies to explore the concept, pioneering the world's first full-sized wine bottle capable of being delivered through the letterbox. Letterbox packaging does have its advantages as around two-thirds (66%) of global consumers see convenience as the main advantage of shopping online and the letterbox format means consumers don't have to wait at home for a delivery.
Although adopting this format may require investment and changes to the packaging process, letterbox packaging can bring great benefits to businesses through its B2C (business to customer) capabilities. Businesses gain direct access to customers and their data whilst creating stronger brand loyalty. Delivery through a postal service is cost-effective and the avoidance of missed deliveries through letterbox packaging will help to reduce greenhouse gas emissions.
"Data in the UK says there is a GBP1.4m to GBP1.6m cost for failed deliveries. If you have that huge financial cost you're going to have a high carbon cost because the high financial cost comes from trucks having to go back and attempt redelivery," said Garcon Wines CEO and co-founder Santiago Navarro."This makes letterbox delivery important. It has shown great success and we are seeing more efficient deliveries because of it."
Since Garcon set the trend for letterbox packaging, numerous other companies have followed suit and introduced this model of delivery into their system. These include Naked Wines who partnered with Packamama to deliver a range of wines through the letterbox, UK cleaning brand Smol, which created a range of products including a laundry capsule that can be delivered through the letterbox and Bloom & Wild, which partnered with packaging company DS Smith to produce bespoke digitally printed boxes to deliver flowers in this way.
The use of B2C eCommerce also has the advantage of being able to control where waste may end up by invoking a circular system, a set-up that both Smol and Lush Cosmetics have implemented. UK cosmetics brand Lush Cosmetics, launched three curated hand care kits in letterbox packaging and offers customers the chance to receive a discount on future purchases by returning the empty packaging. Whilst Lush only offers this in-store, Smol provides a slightly more sustainable and convenient solution that allows the return of empty packaging via post, but without the financial reward.

Governing bodies, company investors and consumers all deem the ESG of packaging to be important. The 'GlobalData ESG Strategy Survey 2021', which quizzed ESG leaders and executives, found that 61% believe customer satisfaction has yielded a positive impact through environmental sustainability efforts.
"Packaging plays such a core part in getting a product to market successfully and I mean by that from an environmental and an economic perspective in a 21st-century world where products can move great distances in the world we live in," Navarro continued. " Consumers strive to live a lower carbon life and we have to do something to help them. Sustainable development goals and everything else is focused on a low carbon footprint, and that is the first and foremost thing we can do."
Through the post
Letterbox packaging is an eco-friendly option for those aiming to hit ESG targets. It can be specifically designed to minimise waste, it can be made from recyclable, returnable or compostable materials and it can prevent unnecessary energy being used to transport large goods and return to a home multiple times if no one is available to open the door.
The drive towards a sustainable future is ongoing. Any business that wishes to prosper and stay relevant must continue to look at the best environmental practices for packaging. Letterbox packaging is not a viable option for all businesses, but for those that can adopt it, the benefits could be substantial.