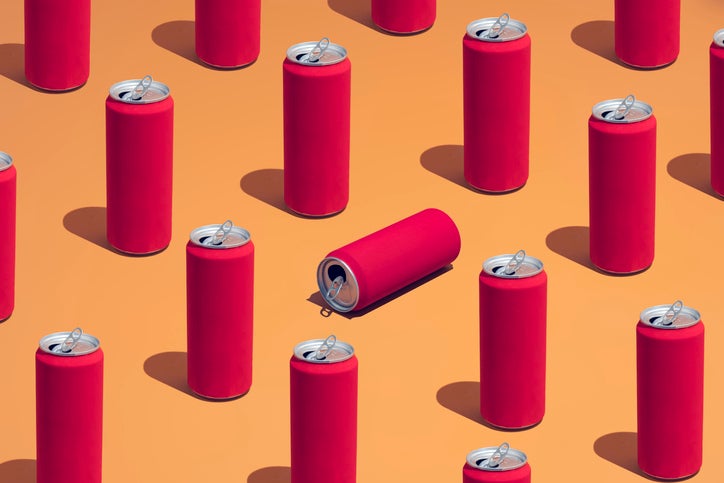 The aluminium sector, represented by the non-profit aluminium packaging recycling organisation Alupro, has written to the UK Department for Environment, Food and Rural Affairs to express concerns over its Deposit Return Scheme (DRS).
The UK government introduced the DRS in 2019 which charges consumers a deposit fee when they purchase a bottle or can, which is returned to them when they return it to a recycling collection point.
In March 2023, it was reported that the UK government planned to block Scotland's DRS proposal.
Alupro executive director Tom Giddings addressed MP Thérèse Coffey on behalf of the aluminium sector stating: "Our industry has maintained that a well-designed DRS could further grow recycling rates but must avoid unintended consequences."
Giddings highlights a "'backsliding' in recycling performance from what is already being achieved," as well as "perverse incentives that will distort the UK beverage packaging market in favour of other packaging types and support more plastic being seen on our supermarket shelves."
What are the key priorities Alupro underlines for the government's DRS?
The aluminium packaging sector said: "A DRS without a variable rate of deposit, gives a commercial advantage to larger containers (principally plastic bottles) over multiple smaller containers by making them less expensive for the consumer to purchase initially."
Fair and level playing field
Glass is not included in the DRS, which Alupro asserts gives the material a commercial advantage over aluminium and makes it easier for consumers to recycle glass through kerbside collection than aluminium through a DRS. The organisation calls for glass to "meet equal collection and recycling targets (i.e. 90%). If the glass bottle industry fail to achieve a 90% collection target within the same timeframe given to packaging under a DRS, it should be included back in the scope of the DRS."
Promotion of a circular economy through DRS
Alupro said: "Aluminium collected via the scheme must be returned to the packaging system to create future drinks containers, as is the case currently, rather than going towards other products."
The letter foregrounds Alupro's 'Every Can Counts' campaign, which works to educate consumers on the environmental benefits of recycling and has reportedly facilitated over 13,000 recycling points across the UK. Alupro calls on the government to work on such campaigns and raise consumer awareness on DRS schemes.