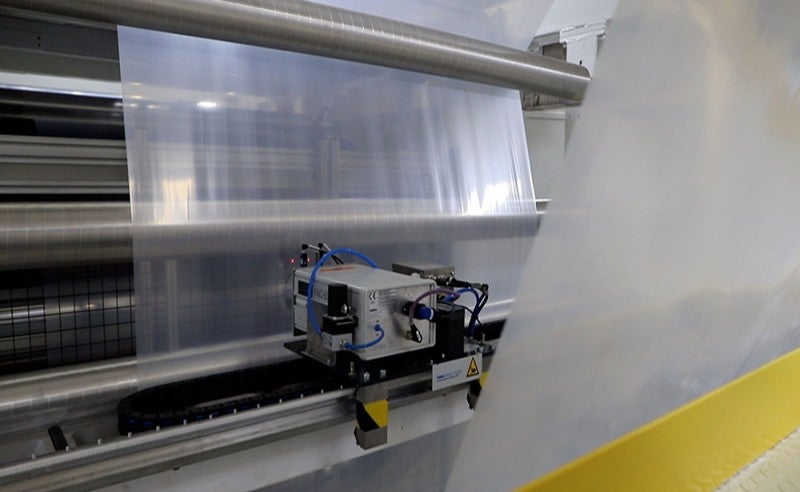 Amcor Flexibles North America (AFNA) has invested in a blown-film production line at its converter film plant in Oshkosh, Wisconsin.
The seven-layer blown film line will manufacture Amcor's AmPrima PE Plus ultra-clear and heat-resistant films.
The AmPrima PE Plus provides recycle ready solutions that are prequalified for the How2Recycle label.
The installation will help Amcor meet its sustainability goals, including making all its products recyclable or reusable by 2025, and offer customers a more sustainable choice.
The system uses machine-direction orientation technology to produce films more quickly.
The new line has successfully completed its first runs, with full production expected to begin by the end of this month.
AFNA president Fred Stephan said: "This move enhances our ability to grow our AmPrima product line.
"The integration of this technology is an important example of how we're leaning into our commitment to satisfying customer demand for more sustainable solutions."
AmPrima is part of Amcor's portfolio of responsible packaging solutions and can be collected for kerbside recycling or at existing in-store drop-off locations in the US.
Last August, Amcor's AmPrima PE Plus solution was formally recognised by the Association of Plastics Recyclers (APR).
Last month, the AmPrima forming film obtained prequalification status from How2Recycle to carry the programme's store drop-off label.
Amcor develops and produces responsible packaging for various industries, including food, beverage, pharmaceutical, medical, home and personal care markets.
The company operates in around 230 locations in more than 40 countries, employing around 47,000 people in total.