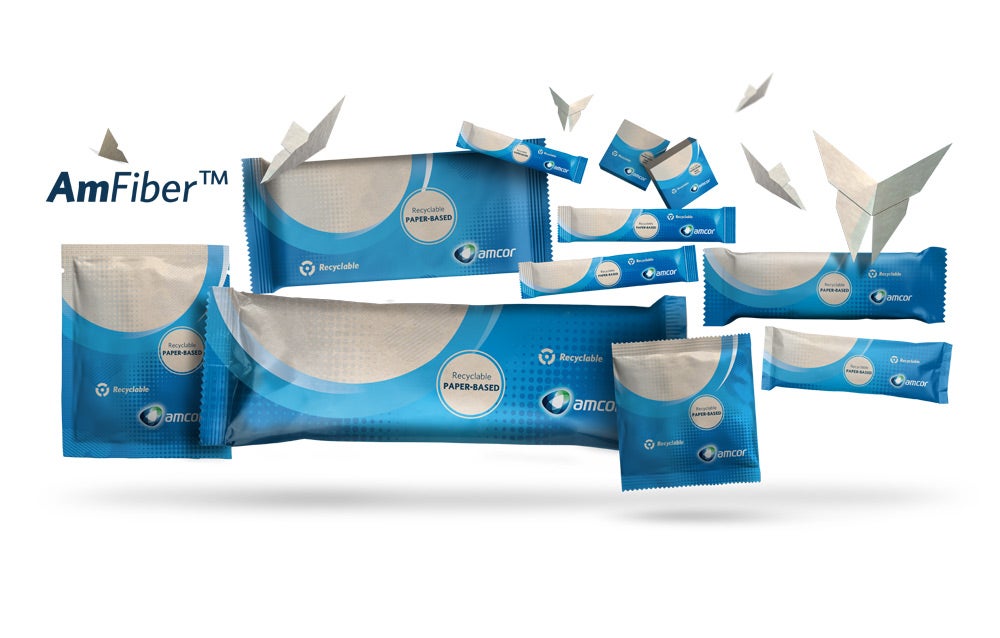 Earlier this year, Amcor unveiled its latest bet: AmFiber. The paper-based packaging platform is positioned as a sustainable alternative to plastic, and Amcor has some grand designs. Ryan Ellington quizzed the chief technology officer of Amcor's flexibles operations, William Jackson, about AmFiber's aspirations.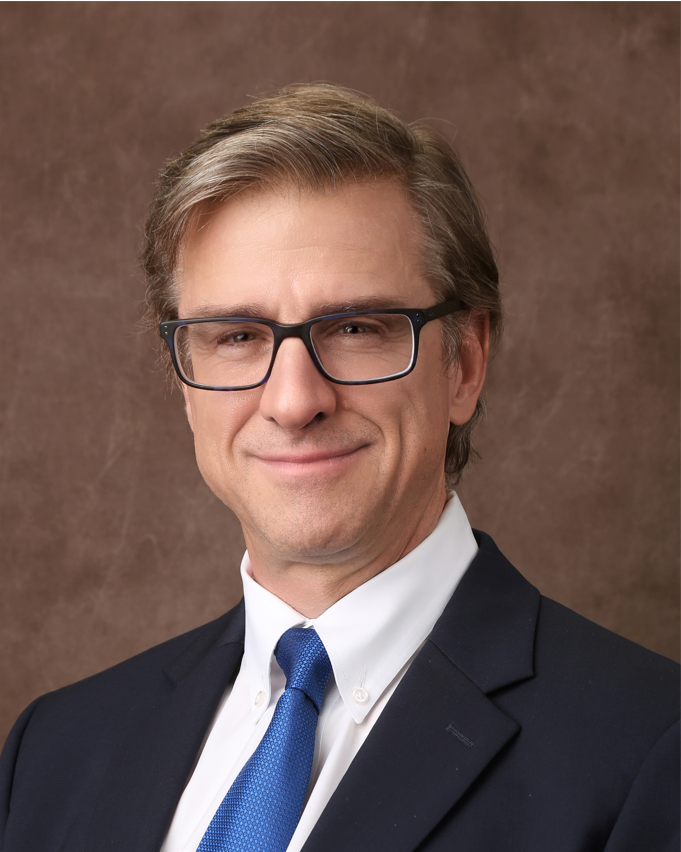 How did you arrive at AmFiber?
We're a flexible packaging provider whose primary purpose is to produce multi-layer, high-level barrier films; barriers to oxygen, moisture and other elements that could degrade the products our customers are packing.
While there's a lot of effort going in to making plastics more recyclable, and finding ways to put more post-consumer resin into polymer packaging, another dimension of sustainable packaging innovation has been to create products that have little or no plastic whatsoever.
The key has been to evolve the packaging to be a substitute for aluminium, which is the ultimate barrier. When combined with polymer, however, aluminium is often viewed as non-recyclable. How do you get aluminium-like properties without aluminium?
That led us to AmFiber. This is paper-based packaging that has that high-level barrier. We've been able to evolve the barrier and tailor the properties so that it has a lot of utility in the market. AmFiber can be recovered – it fits into today's infrastructure for recycling, along with cardboard boxes, newspapers and magazines.
We're going to start with snacks and confectionery. As we continue to look at our planning for the evolution of this platform technology, there are going to be a lot of other applications where AmFiber can be suitable.
Where does Amfiber sit in your ESG strategy?
Amcor has been around 160 years. We have to take the long-term perspective and set ourselves up for the next 160. That's central to our thesis. The World is going to continue to need reliable, secure food sources that are edible and sterile. That's the role we serve. In healthcare, meanwhile, we want to continue to provide lightweight, effective packaging.
While we continue to evolve our product offering for our customers' – and for the consumer's – needs, we want to bring sustainability to bear. AmFiber aligns very well with our ESG objectives.
We believe this will bring not only a better world but also shareholder value creation in the long run, because we'll have a technical lead that allows us to differentiate from our competition.
Are you seeing this as a win-win – for businesses as well as consumers?
Absolutely. Brands are under fire at the moment. When consumers see plastic packaging litter, the call-out on Social Media has never been more profound – or as fast. So, brand owners like the new concept. The retailers also like it as it gives them a point of difference and aligns with the goals they've made for the environment.
Consumers want to do the right thing for the environment and they like to have products that they feel are helping.
How does AmFiber work with existing machinery?
The first product for snacks and confectionery will work with existing machinery. Subsequent AmFiber products will have to be tested. It's fundamental in R&D that when we design new film – changing layers, thicknesses and coefficient of friction – they have to work well on our customers' lines. We don't want our customers to have to turn the speed down, change a lot of settings or lose productivity.
In partnership with our customers' operations teams, we've had to ensure these films can work equally well or better in production. So, it's been a really important element in our design work.
What lessons can you pass on from this project?
It's important to create a long-term innovation agenda. A lot of businesses have a very short-term agenda: It's about what you can do in this current fiscal quarter or year. These kinds of technical initiatives are more complicated, take more testing and need more resources. They often don't get funded because they're not seen as impacting the current fiscal year.
The next thing is to make sure you're looking outside of your own walls for partnerships and solutions that can pull these products through; partnerships with OEMs [original equipment manufacturers], brand owners, universities and material producers. That way, you can create an entire ecosystem that will fit in.
Our customers need choices, so it will help everybody when all our competitors have sustainable product offerings – it's better for the planet to have more material out there that is sustainable.
I certainly want to feel that we have a leading position to get the business and we actually do.
What are your hopes for AmFiber?
We have a multi-generational product development plan. What you're seeing now is our first generation, we have more to come. We have more technical ideas that we're developing to have suitability for different applications.
We also see this as a global platform, that's very important. This isn't just for America or Europe. Asia will be able to have products to serve in due course, as will Latin America.
We want AmFiber to become a significant product line for the company within a reasonable time frame.