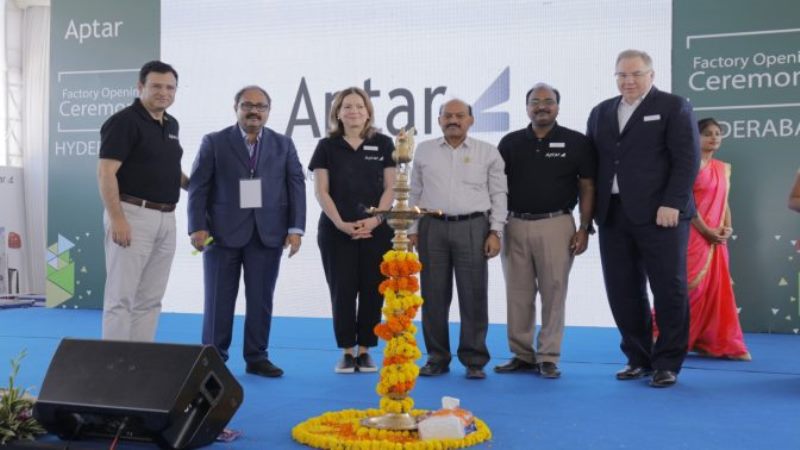 US-headquartered global dispensing, drug delivery, and active packaging solutions company Aptar has opened new facilities in India and Thailand.
The new Thai unit, located in Chonburi, is the company's second facility in the country.
Spread over an area of around 5,000m2, the Chonburi unit will be equipped with injection, assembly, and finishing capabilities.
The facility will help Aptar to meet the packaging requirements of the market as well as enable it to explore and optimise new technologies.
At the opening of the facility, Aptar president of the Association of Southeast Asian Nations (ASEAN), Japan and Korea Adrian Jacklowsky said: "We are listening, our business is to turn your needs into functional possibilities."
The new Indian facility is located in the city of Hyderabad. The manufacturing facility was opened in the presence of more than 100 of Aptar customer and suppliers.
According to Aptar, the site was developed and opened in 11 months.
It is expected to help the company to cater to the Indian packaging market bolstering its presence in the country.
Aptar president and CEO Stephan Tanda said: "We are committed to Asia and will continue investing in geographies like India.
"India is a key example of our focus on 'Think Local, Leverage Global' philosophy."
Headquartered in the US state of Illinois, Aptar has more than 14,000 employees in 18 different countries.
In October 2019, Aptar signed an agreement to purchase 49% stake in Chinese colour cosmetics packaging manufacturer BTY.
Last month, the company entered into another agreement to acquire Fusion Packaging for an undisclosed sum.