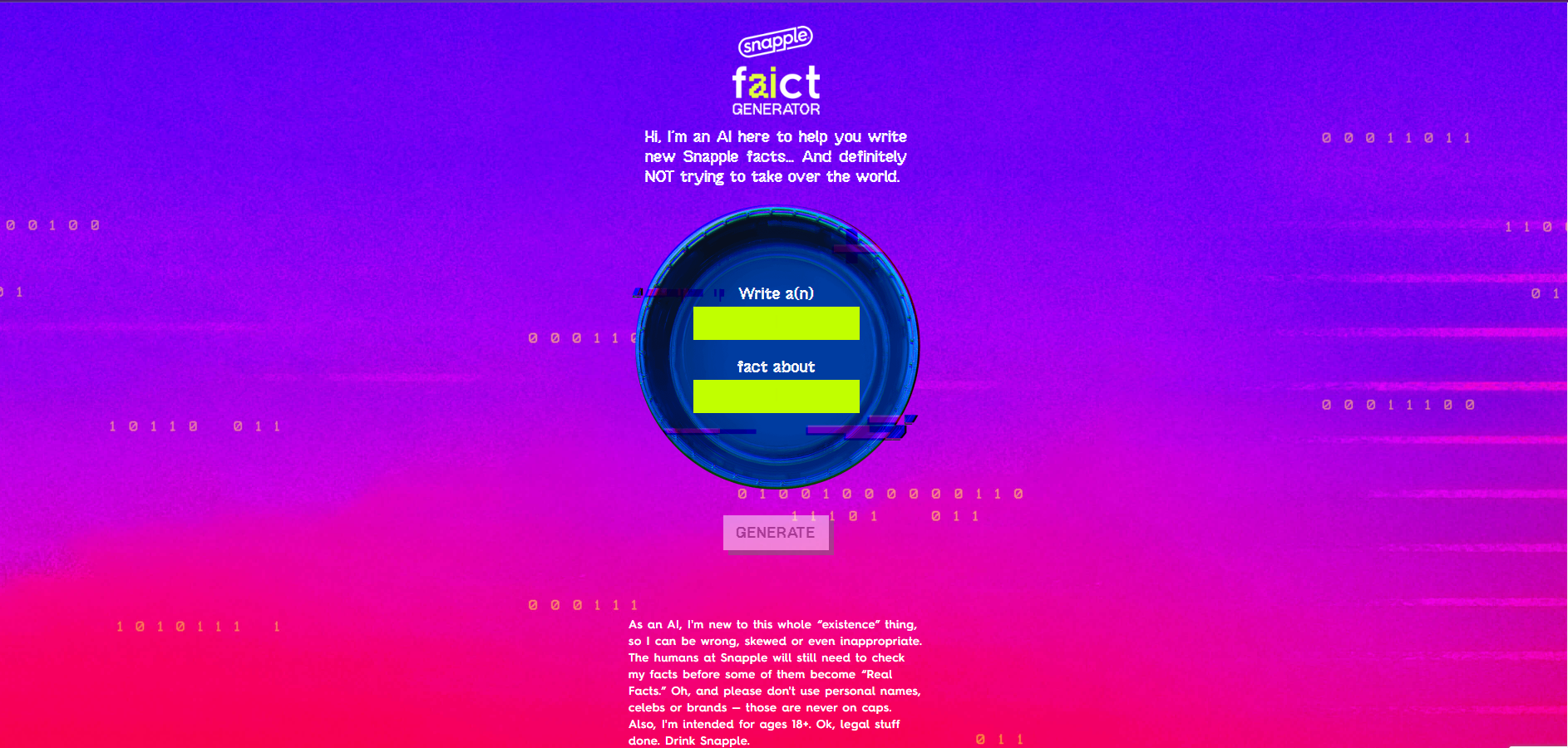 Snapple has released what it calls the Snapple fAIct Generator to celebrate the Snapple Real Facts that are been printed on its packaging for 20 years.
The generator is powered by technology from ChatGPT creator OpenAI and users can input any adjective and subject to generate a custom fact and share it via social media. The tool can also be accessed via QR codes on Snapple bottles.
The Snapple fAIct Generator is expected to create a database of all newly created facts with some appearing under caps in 2024.
GlobalData analyst Dominic Cakebread tells Packaging Gateway exclusively: "The Snapple fAIct Generator is an interesting and highly innovative example of how to use packaging in combination with QR codes and the latest ChatGPT AI technology to provide a concrete, interactive link between the analogue world of the customer and the digital world of social media and the Metaverse."
Snapple is owned by US non-alcoholic beverage company Keurig Dr Pepper.
In 2020, the parent company switched the Snapple brand to 100% recycled (rPET) plastic.
Kelli Freeman, senior vice president of marketing at Keurig Dr Pepper, said: "Over the past 20 years, a central part of the Snapple experience has been the Snapple Real Facts under the cap. The Snapple fAIct Generator makes it easy for fans to experience the fun of facts in a tech-forward, and interactive way."
Packaging Gateway's parent company GlobalData predicts that within five years, the deployment of AI will be essential to the survival of companies of all shapes and sizes across all sectors, including packaging.