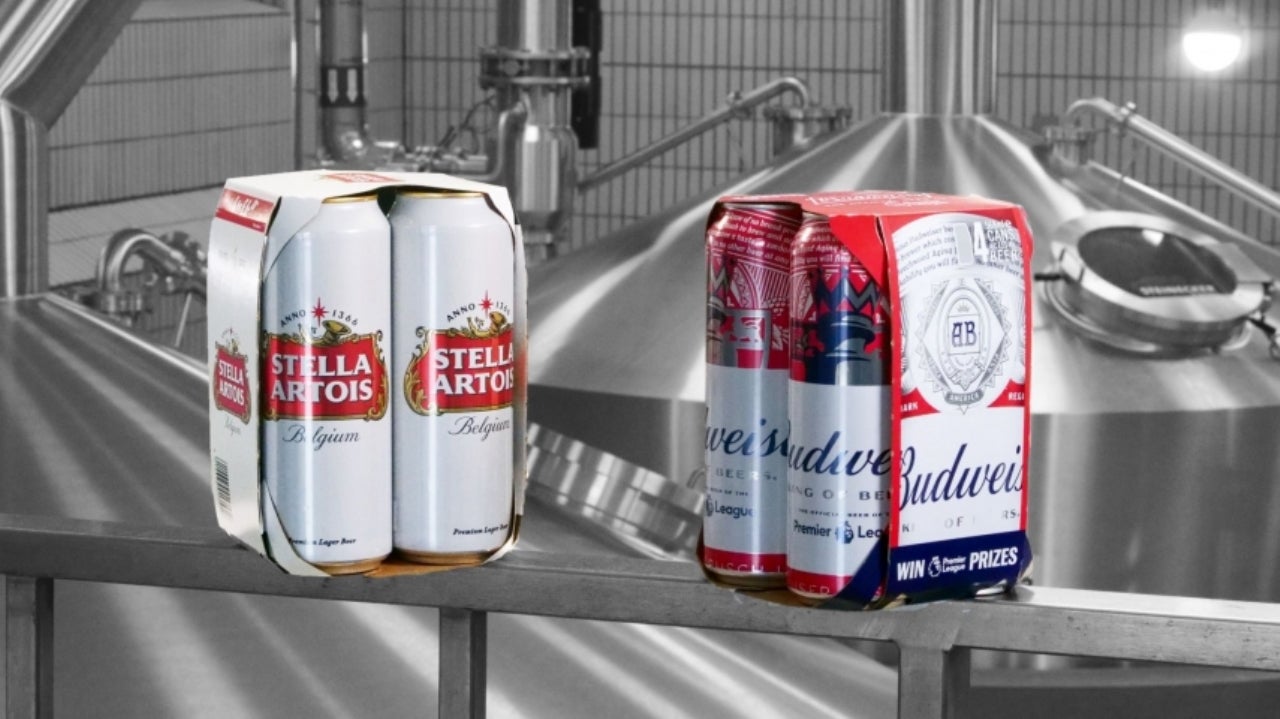 AB InBev 's Budweiser Brewing Group UK&I has enhanced its sustainability commitment by making its beers portfolio plastic-ring free. 
The brewer initially announced the goal in September last year and invested £6.3m into the packaging infrastructure at its breweries in South Wales and Lancashire. 
Budweiser upgraded three canning lines on these sites, which together produce more than 4,000 cans per minute.  
The sites are now capable of producing plastic ring alternatives including fully recyclable wraps and a new technology known as tKeel Clip, which uses recyclable paperboard to create a lighter weight pack. 
Budweiser Brewing Group UK&I president Paula Lindenberg said: "Sustainability and the wellbeing of our planet is one of the most important priorities for our business.  
"We couldn't have predicted the events of this year, but we were determined to not let this hinder our sustainability progress.  
"It's why I'm so proud that we've met our target of removing plastic rings and shrink wrap from all our canned beers.  
"Thanks to the hard work of our teams, there will be no plastic rings on any canned beer that leaves our breweries in the UK from today." 
With this initiative, the group has removed 250 tonnes of plastic annually throughout its full canned beer range, including Budweiser, Bud Light and Stella Artois.  
In addition to the reduction of plastic shrink wrap, the group has removed 850 tonnes of plastic waste. 
The move is in line with the company's goals to make 100% of its products in packaging that is returnable from majority recycled content by 2025. 
In January this year, American brewing company Anheuser-Busch announced that it is redesigning its packaging for Budweiser and Budweiser Select line of beers.