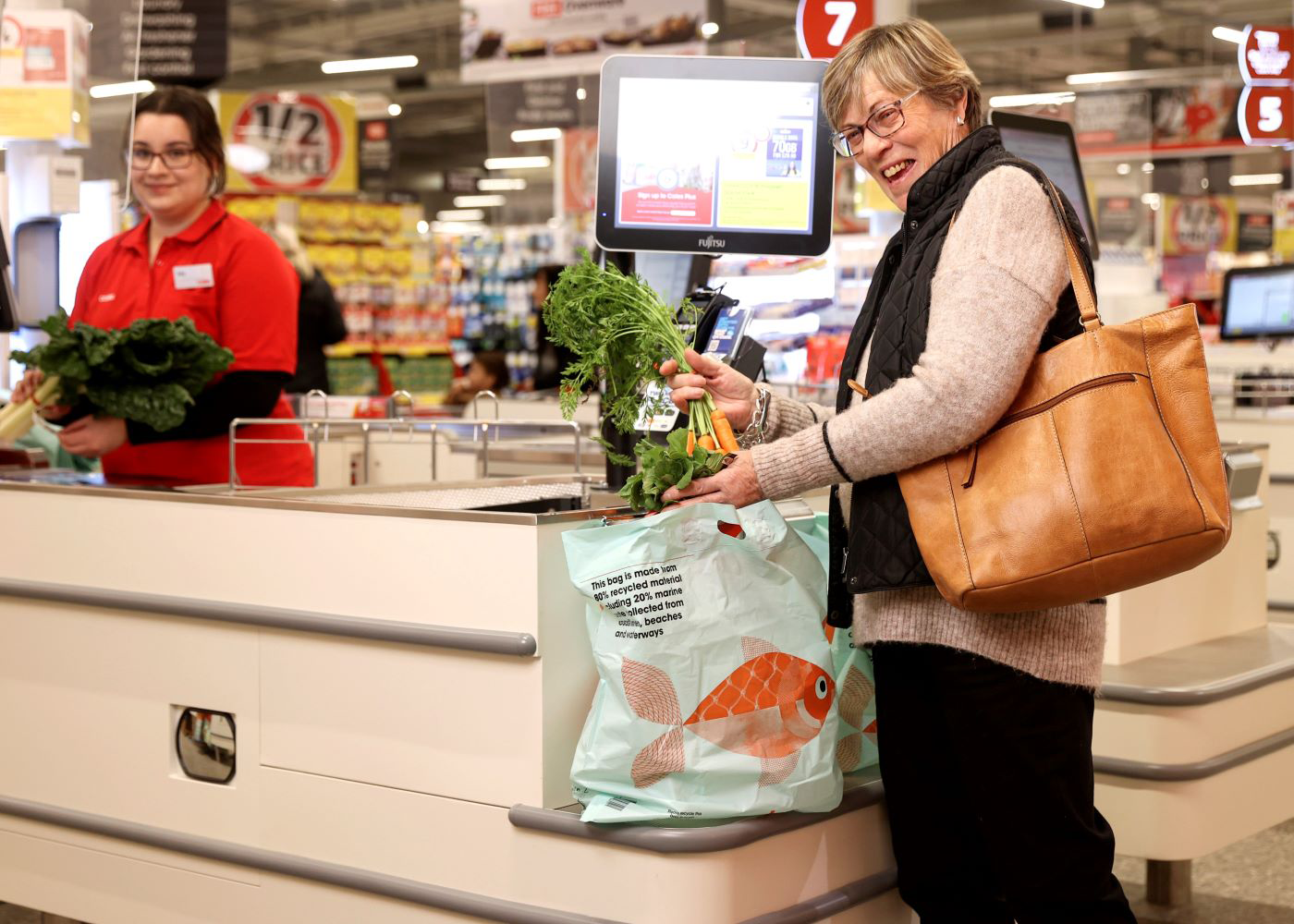 Australian supermarket chain Coles has launched shopping bags that feature 80% recycled plastic, 20% of which is marine waste plastic.
Marine waste used for the retailer's Marine Reusable Shopping Bags is recovered from ocean-feeding waterways and inland areas across Malaysia.
The bags are in line with Coles' Together to Zero waste ambition and will expedite Australia's 2025 National Packaging Targets, which primarily aim to increase the use of recycled content in packaging.
They will also address the plastic waste crisis by reducing Coles' virgin plastic usage.
The reusable bags are being rolled out at Coles supermarkets in all Australian states except Western Australia. Each bag can be purchased for A$0.25 ($0.17).
Coles chief sustainability, property and export officer Thinus Keevé said: "We're proud to be providing practical and convenient shopping bags which make it easier for our customers to shop while supporting a circular economy for plastic bags and packaging.
"We encourage our customers to reuse their bags as often as possible, but when they do reach the end of their useful life, these bags can be recycled through soft plastic collections in any of our stores at the REDcycle drop off points.
"Coles and our customers have collected more than 2.3 billion pieces of soft plastic through REDcycle since 2011 and we plan to continue this journey to divert plastic packaging from landfill."
Coles is also launching reusable mesh produce bags containing 90% recycled material in Australia.
Introducing marine waste shopping bags is the supermarket's latest initiative to improve the sustainability of its products and packaging.
Last month, Coles decided to remove plastic measuring scoops from its own-brand laundry powders.
The retailer has also launched home compostable coffee capsules made with bio-sourced cellulose and vegetable oils under its Coles Urban Coffee Culture brand.