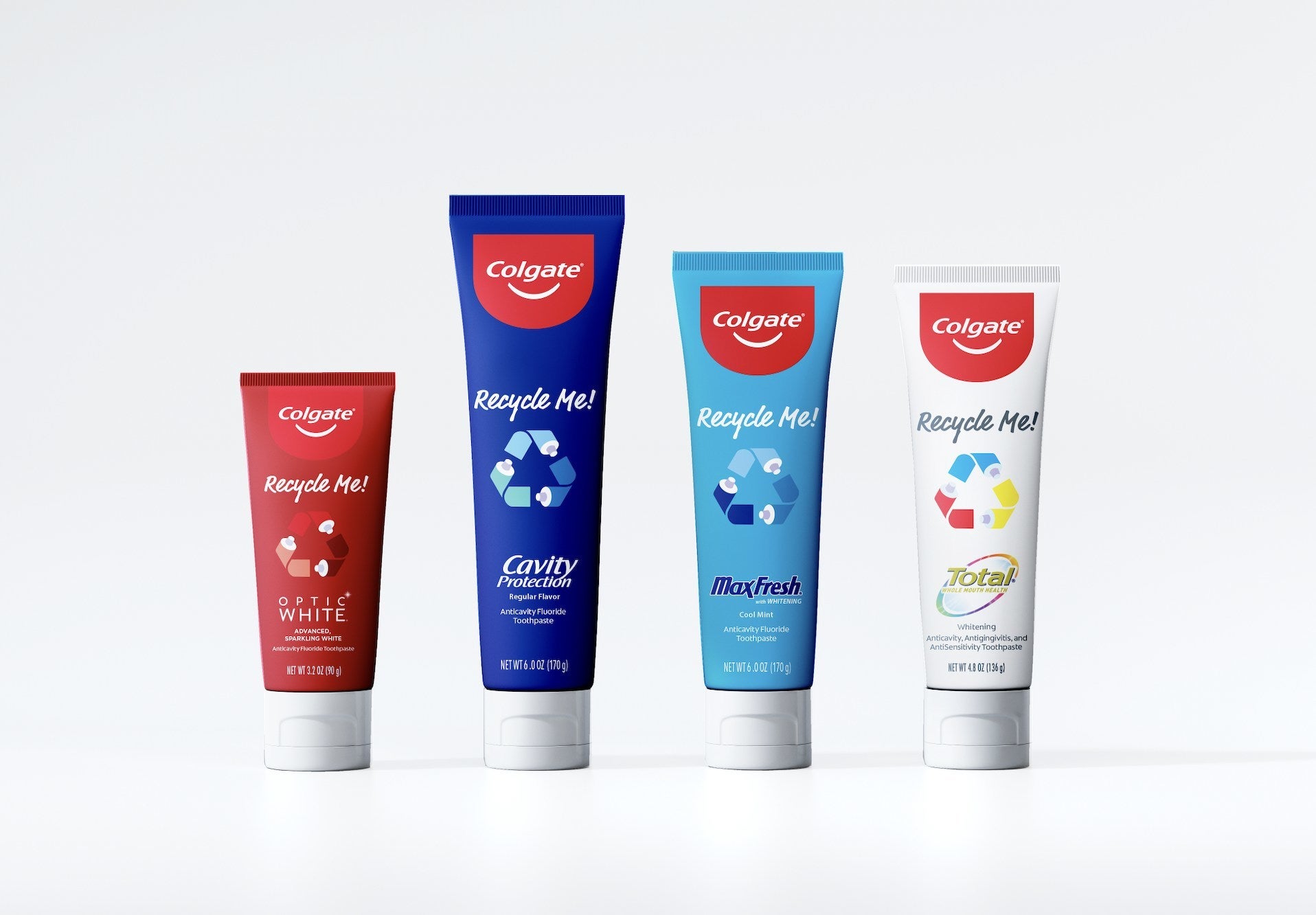 US-based consumer product company Colgate-Palmolive has launched a recyclable toothpaste tube with 'Recycle Me!' printed on the packaging.
Currently being rolled out in the US, the tube is made from high-density polyethylene (HDPE) and is claimed to be the first tube recognised as recyclable by external recycling authorities.
The 'Recycle Me!' limited-edition message is intended to create awareness of recyclable tubes among consumers, operators of material recovery facilities (MRFs) and other recycling stakeholders.
The graphics will be used for certain Colgate products, including Colgate Optic White Advanced Sparkling White, Colgate Cavity Protection, Colgate Max Fresh Cool and Colgate Total Whitening.
They are available for purchase online and at several major retailers across the US, including Target and Amazon.
Colgate will expand the packaging to its entire toothpaste line by next year.
Colgate-Palmolive North America Oral Care vice-president and general manager Dana Medema said: "As the global toothpaste leader with a brand found in more homes than any other, we want to lead in waste reduction and, in particular, making toothpaste tubes a part of the circular economy.
"The Recycle Me! tube is designed to educate and engage consumers and the recycling community who are both essential to progress, and we are excited to initiate and learn from our upcoming pilot programme."
In addition to the packaging launch, Colgate-Palmolive is partnering with peer companies and major MRF and reprocessors in the US to launch a recyclable tube pilot programme.
In October last year, Dow Packaging & Speciality Plastics launched recyclable toothpaste tubes for sale in retail stores worldwide.
The tube is made using high-performance polyethylene (PE) based technology instead of the typically used combination of plastic and aluminium, which is harder to recycle.
Last March, Colgate-Palmolive relaunched its Palmolive Ultra dish soap in fully post-consumer recycled (PCR) plastic bottles.