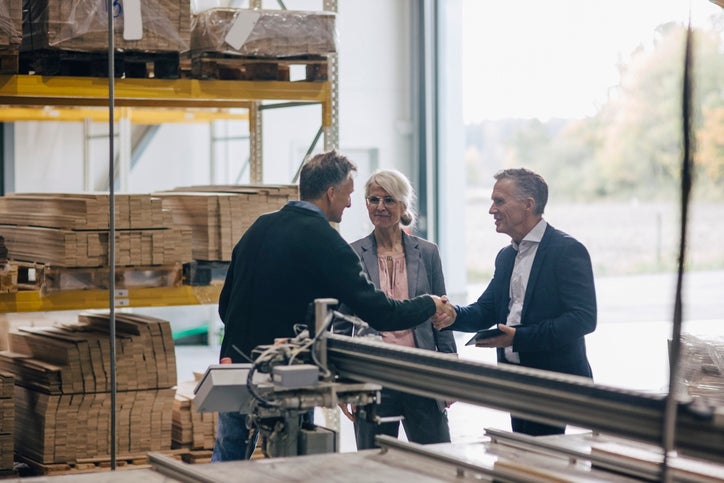 US-based packaging machinery manufacturer EAM-Mosca is set to supply its customers in the US, Canada, Mexico and Brazil with strapping systems by Reisopack, following an agreement between the two manufacturers.
In addition, EAM-Mosca will also offer plastic strapping materials and after-market technical service support to new and existing Reisopack customers in the aforementioned geographic areas.
The agreement will combine Reisopack's packaging technology and customer equity in fresh produce markets with EAM-Mosca's sales, marketing, engineering, and manufacturing capabilities in the Americas region.
EAM-Mosca sales and marketing executive vice-president Ed Martin states: "We are very pleased that we are now able to combine the strengths of both companies to their mutual benefit and most importantly create a better customer experience in a growing market segment."
Reisopack CEO and director general Per Oscar Saldaña said: "We are happy with the inroads we have made in the Americas region market over the years. However, we realise that we will now have the opportunity to grow faster and enhance customer satisfaction by utilising EAM-Mosca's extensive and highly respected sales and service organisation in the markets covered by our agreement."
Founded in 1982, EAM-Mosca is an international manufacturer of fully automated end-of-line packaging machinery systems and plastic packaging consumables for a diverse range of consumer packaging automation applications.
Spain-based Reisopack manufactures a portfolio of strapping systems for a variety of end-use vertical markets.
Another recent deal in the packaging machinery sector saw Walmart and Packsize collaborate on boxing machinery.