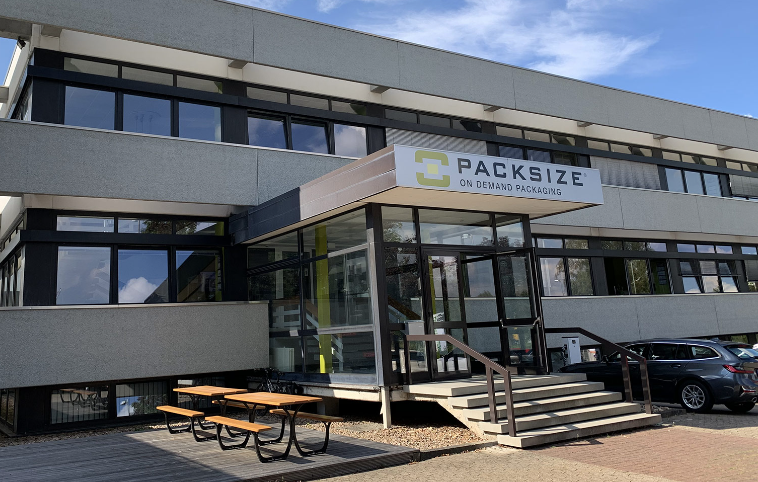 Packsize has revealed the Ultra5, a right-sized, on-demand box machine built exclusively for Walmart packaging.
Packsize states that the machine can produce up to 600 boxes per hour and reduces packaging waste caused by oversized boxes. It also reportedly negates void filler such as plastic air pillows, reduces shipping emissions and improves parcel logistics, enabling retailers to fit up to 33% more boxes on freight and delivery carriers.
The Ultra5 also includes a 'Flaps Down' feature, allowing boxes to flow through the packaging process by placing a paper band around the flaps to secure them to the sides of the boxes.
The machine is also an e-commerce asset for Walmart. It has already been installed in multiple fulfilment centres (FCs), including the first of Walmart's next-generation FCs.
Walmart US innovation and automation senior vice-president Prathibha Rajashekhar commented: "By working with Packsize to develop the Ultra5 machine, we created an innovative packaging solution that tailors each box to the items we are shipping to customers. This eliminates unnecessary waste and improves the unboxing experience once the package arrives."
Packsize CEO Rod Gallaway states: "Walmart's fulfilment network and addition of four next-generation FCs are a testament to the ever-evolving landscape of e-commerce. They have embraced cutting-edge and innovative technology and taken bold steps to streamline their fulfilment processes. Packsize is proud to work with Walmart to help set a new standard for customer convenience, satisfaction, and e-commerce order fulfilment."
In 2022, Walmart's Canadian division partnered with L'Oréal Canada and Terracycle on a recycling initiative enabling customers to recycle empty cosmetics and skincare product packaging.