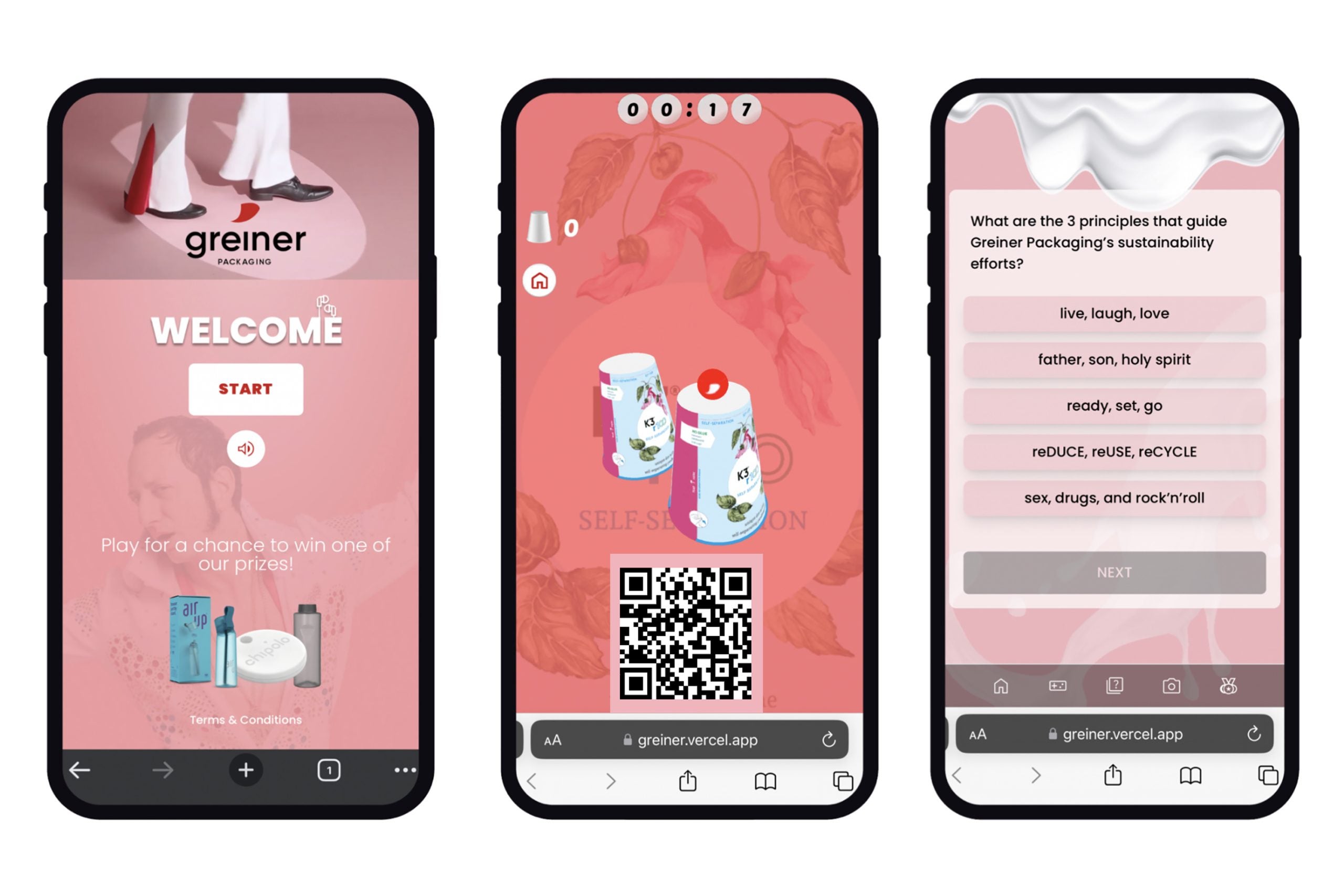 Today (11 May) sustainable plastic packaging experts Greiner Packaging announced the news of a partnership with creative technology studio Appetite Creative to advance its sustainable K3 packaging.
This year marks the 40th anniversary of the conception of Greiner Packaging's K3, a cardboard-plastic combination developed in Diepoldsau, Switzerland with the aim of saving plastic. As part of its celebrations, the sustainable packaging company has partnered with Appetite Creative to create, what they say is a fun and interactive experience to mark the evolution of K3.
The K3 anniversary campaign can be accessed via a QR code that was launched at the Interpack trade show in Düsseldorf at the beginning of May. The creative experience boasts an Elvis-themed connected experience that includes games played under sustainable, thought-thinking themes, sharable Elvis AR filters and a quiz to test users' knowledge about the packaging.
Greiner Packaging says that showcasing the environmental benefits of this new iteration of self-separating packaging highlights the user-friendly easy-to-recycle experience that K3 can offer.
Greiner Packaging global director of marketing and innovation Jörg Sabo said:
"We have been working for over four decades to keep improving cardboard-plastic combinations, making them even more user-friendly and, crucially, even more environmentally friendly. We were thrilled to celebrate this milestone while showcasing the latest K3 iteration – the self-separating K3 r100 – at Interpack, through an entertaining, interactive and educational connected experience available for every delegate to enjoy."
Greiner Packaging says that the web app tracks real-time interaction, such as average engagement time, number of visitors and social media shares, including GDPR-compliant personal data for better optimisation.
Appetite Creative managing director Jenny Stanley said: "This connected experience combines interactive shareable content with the clear message that as the inventors of K3, the team at Greiner Packaging know packaging inside out. Bringing to life the benefits of this sustainable and practical packaging, we hope everyone has fun with the connected experience." at,.
This is the latest in developments at Greiner Packaging. Last month Packaging Gateway reported that the Austria-based company and its industry partners had developed a new way to manufacture polythene terephthalate (PET) cups using 100% recycled material via an injection-moulding process.
Greiner Global product group manager Sebastian Diensthuber said: "When developing the thin-walled, injection-moulded cups made of PET, it was particularly important for us to develop a solution that was not only innovative but also able to withstand our customers' industrial requirements.
"The cups we developed together with Brink and Engel are designed in such a way that a transition to the new generation of cups is possible, both in filling and sealing."