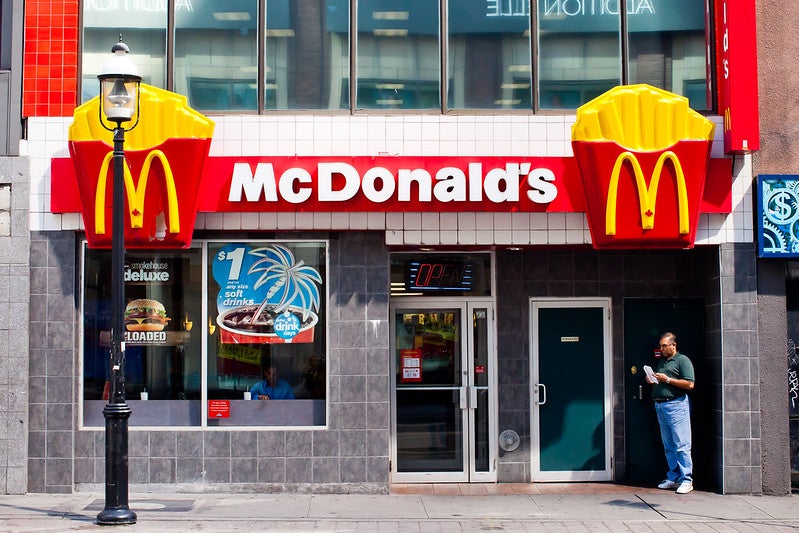 The Canadian branch of fast-food chain McDonald's has committed to eliminating single-use plastic items from its restaurants by the end of this year.
The company will replace single-use plastic items at the restaurants with wooden cutlery and stir sticks and paper straws.
This move is in line with McDonald's' goal to obtain all its primary guest packaging from renewable, recycled or certified sources.
The fast-food chain has already launched wooden stir sticks in its Canadian restaurants, to be followed by wooden cutlery and paper straws this month.
Plastic straws are scheduled to be rolled out at McDonald's outlets across the country in December.
McDonald's Canada supply chain officer Rob Dick said: "By being part of the Canadian fabric and serving close to three million guests every day across more than 1,400 restaurants, McDonald's Canada is playing an important role in the ongoing reduction of single-use plastics in the country.
"By removing these single-use plastics in our restaurants, we show our ongoing commitment to minimise our environmental footprint and to help protect the planet for future generations."
Banning plastic cutlery, stir sticks and straws from McDonald's Canada restaurants is expected to remove almost 840t of plastics from the Canadian system a year.
In 2019, the company switched to napkins that are 20% smaller than their predecessors and made with fully recycled fibre. This helped eliminate more than 900t of paper from the Canadian system.
In the same year, McDonald's UK and Ireland announced plans to end the use of single-use plastic lids for its McFlurry ice cream range and use cardboard containers for salads instead of plastic packaging.
Earlier this year, KFC Canada committed to making all its consumer-facing packaging home compostable by 2025.
This is expected to remove almost 200 million pieces of packaging from Canadian landfills a year.