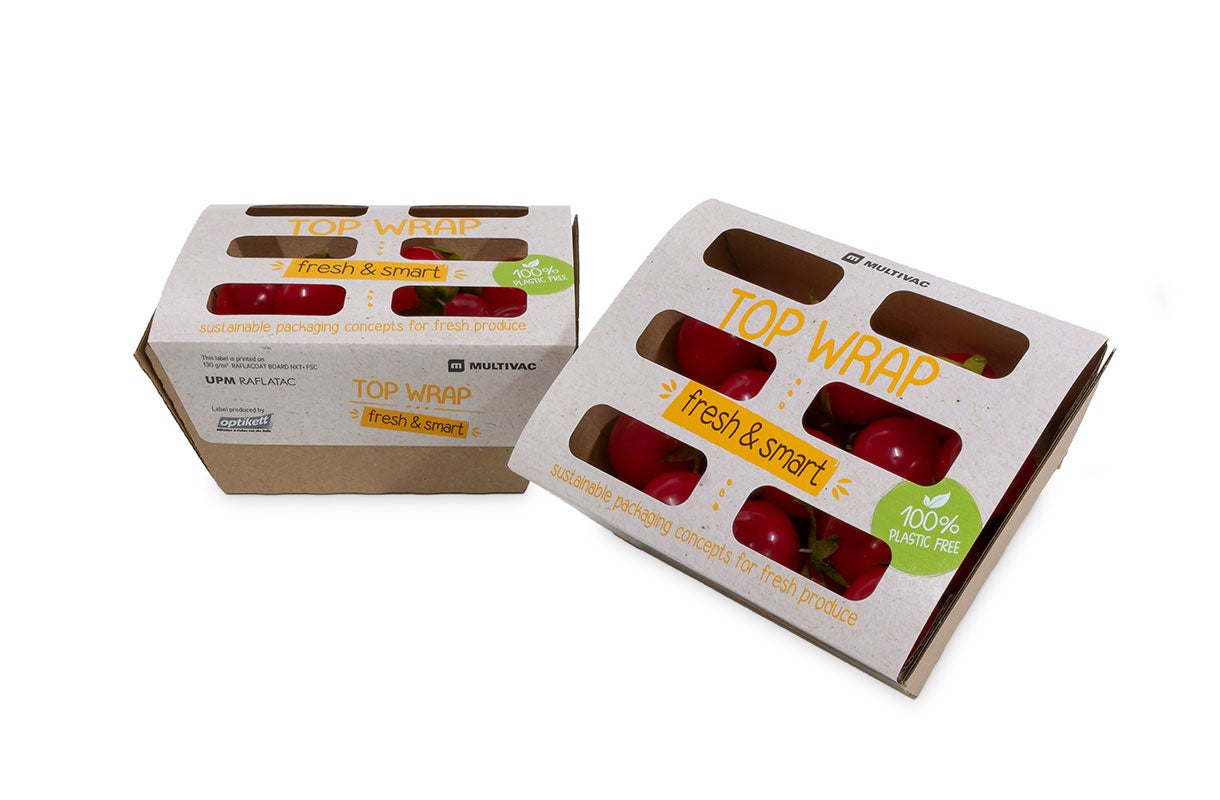 Multivac will be presenting the new L 310 Top Wrap and Top Close conveyor belt labeller at Interpack 2023, which enables both labelling operations to be performed on one machine.
The packaging company is aiming the labeller at the fresh product market such as fruit and vegetables, which do not have to be packed under a modified atmosphere or airtight in a vacuum container.
The company explains that with the Top Wrap and Top Close labelling operations, a label can be used to close the tray and label it at the same time in one resource-saving operation. It hopes to meet the rising demand for sustainability in the packaging sector.
The self-adhesive labels on a backing material offer a large area for customer information and marketing purposes. It is also possible to have cut-outs in the label, as well as adhesive-free zones, to prevent contact with the product.
In addition, perforations serve as opening and handling aids for the consumer. The label can also be printed on the labeller itself with information such as a lot number or best-before date, to avoid the need for an additional label.
Multivac labelling technology product manager Michael Reffke explains: "A combination of cardboard trays and standard self-adhesive labels made of paper or renewable materials means that Top Wrap produces a plastic-free pack that can be easily recycled."
Additionally, Top Wrap allows the use of film labels made of polypropylene. Polypropylene labels allow the product to be visible through a transparent viewing window on the top of the tray.
Reffke adds: "The proportion of plastic in such a pack is under 10%, depending on the label material used. The label can also be removed, so that consumers can separate the materials into the different recycling channels."
Multivac states that the output of Top Close is up to 250 products per minute. The trays are automatically labelled on the run and are either fed in manually or transferred automatically from an upstream module.
In 2022, Multivac expanded its sales and logistics capacity by leasing a complex in Queensland, Australia.