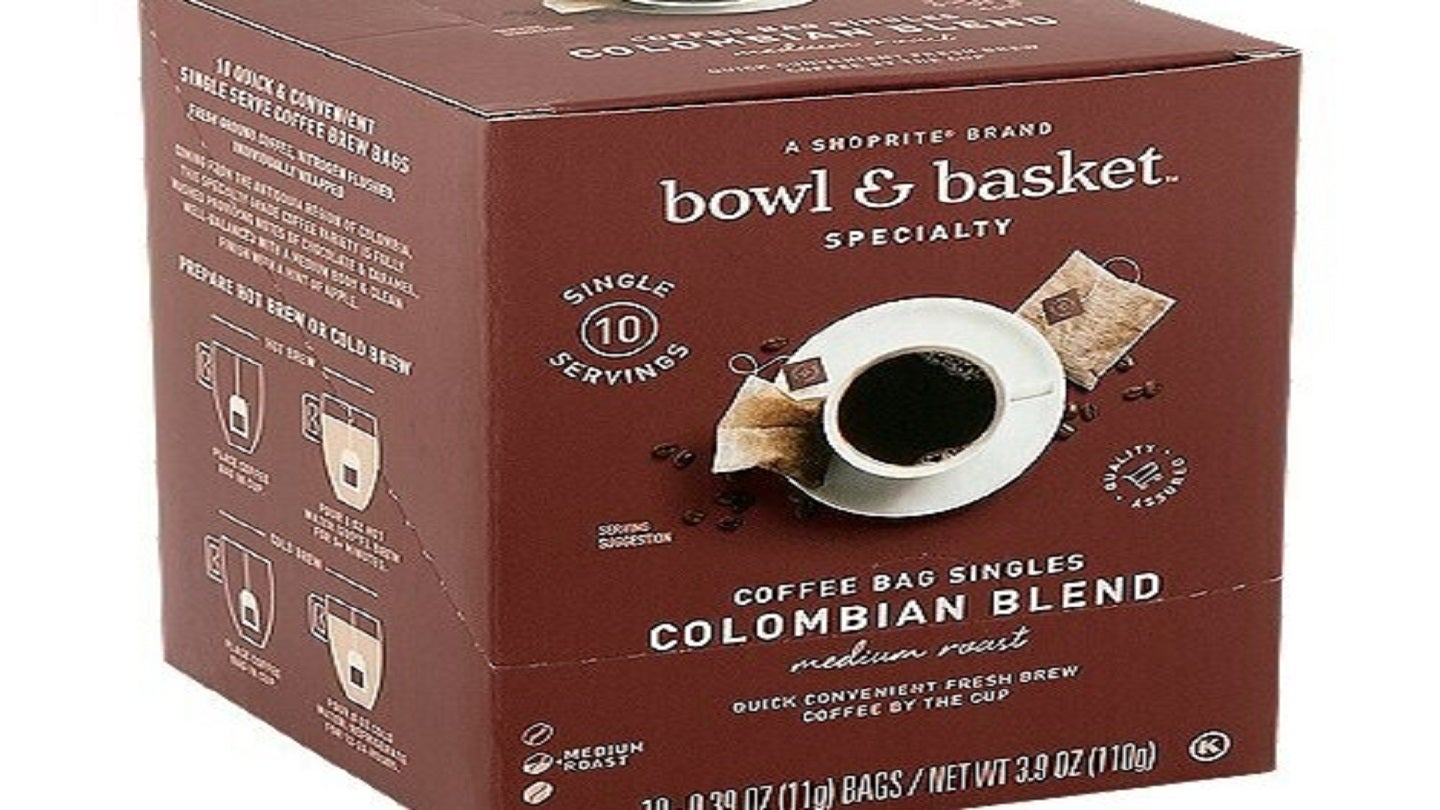 US-based coffee co-packing company NuZee has signed its first private-label agreement with retailer-owned cooperative Wakefern Food.
As part of the agreement, NuZee has packed and shipped three single serve coffee brew-bag items under ShopRite's private-label Bowl & Basket brand.
ShopRite is a registered trademark of Wakefern Food.
Launched recently at ShopRite stores, the three Bowl & Basket single-serve coffees are Breakfast Blend, French Roast and Colombian.
These items will be introduced at roughly 250 ShopRite locations.
NuZee chief innovation officer Travis Gorney said: "We are grateful to our private-label customers for making our products available at a larger scale and to Wakefern for expanding single-serve coffee availability through the largest retailer-owned supermarket cooperative in America."
Based in New Jersey, Wakefern is one of the largest retailer-owned cooperatives in the US.
The company operates hundreds of stores across New Jersey, Massachusetts, New Hampshire, New York, Connecticut, Delaware, Pennsylvania, Maryland and Rhode Island.
Founded in 2011, NuZee aims to help companies of all sizes to develop within the single-serve and private-label coffee categories.
Wakefern Own Brands product development and operations director Pam Ofri said: "Wakefern is excited to work with NuZee to bring sustainably-packaged, quality products to its Own Brands line of Bowl & Basket single-serve coffees.
"We look forward to working with NuZee to expand and enhance packaging for our popular private-label coffees."
In April last year, NuZee signed a non-exclusive co-packing and manufacturing agreement with North American coffee roaster Wild Society Coffee.
Through the agreement, Wild Society Coffee will offer a new co-packing category and single-serve instant coffee format through its website.
NuZee recently announced plans to begin testing a new flexible film sealing technology, TiMELESS, in partnership with coffee roaster Apffels.
The technology is intended to remove the need for one-way plastic degassing valves in the coffee industry.