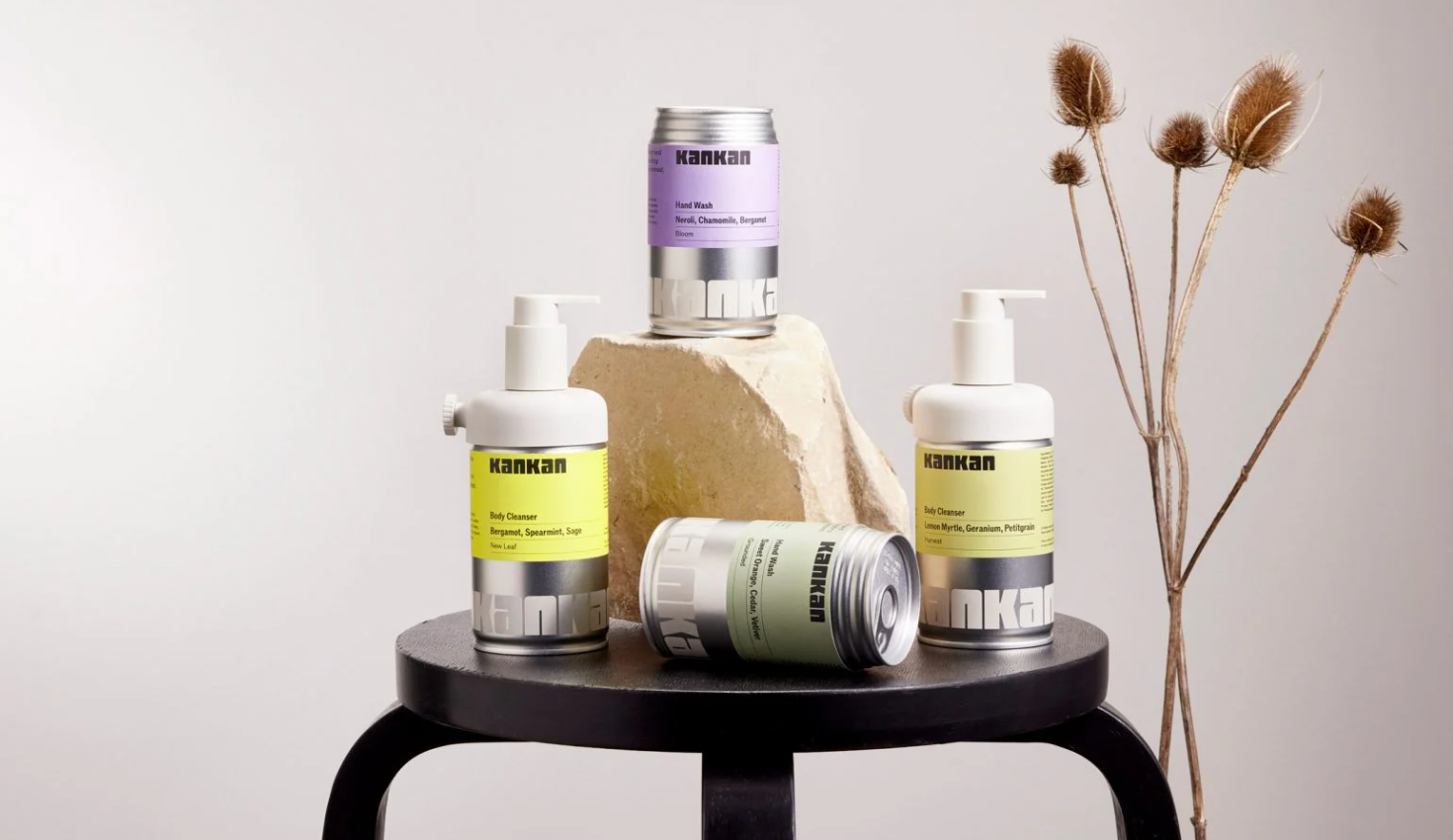 Personal care brand KanKan has upgraded its sustainable packaging, adding reusable pumps made of recycled plastic to its soap tin cans.
The company collaborated with design agencies Morrama and Two Times Elliot to combine the brand's aesthetics with functional packaging.
The soap cans are made from tinplate instead of aluminium to avoid rust and features a lid that peels off completely to attach the pump.
The reusable plastic pump clips directly onto the can and is secured with a thumb screw. It is primarily made of post-consumer recycled polypropylene and some virgin plastic, which the company hopes to phase out.
The products are shipped in cardboard packaging, helping to further reduce the company's carbon footprint.
Founded in 2019, KanKan's mission statement is to "make refills mainstream" and "reduce the consumption of single-use plastics in the home".
Aluminium is a key material for sustainability as it can be continually recycled, with 75% of all aluminium that has ever been produced still in use today.
Personal care is an area with numerous opportunities for sustainable packaging reform, as demonstrated by multinational packaging and paper company Mondi and French machine supplier Thimonnier's partnership to develop recyclable packaging for liquid soap refills.