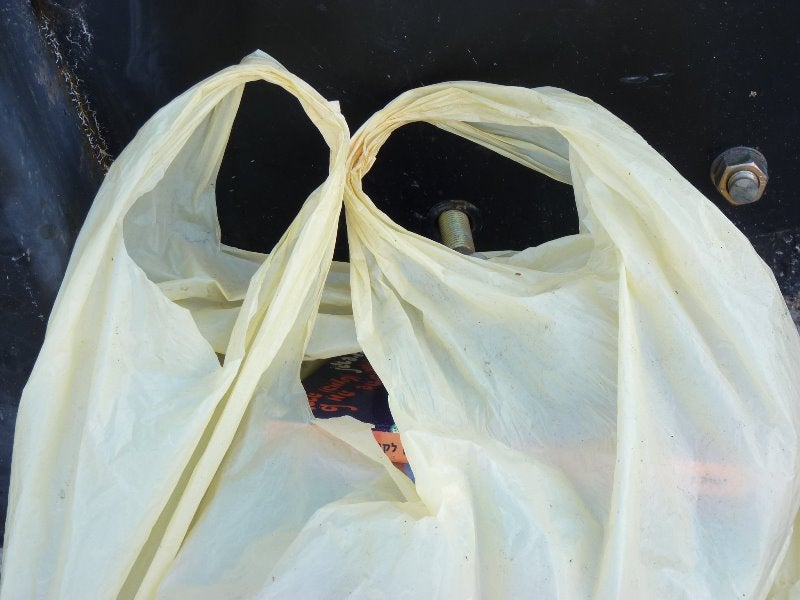 The UK Government has dropped the 5p plastic bag charge for online deliveries to speed up food distribution during the Covid-19 coronavirus outbreak.
The plastic bag charge was introduced in England in October 2015 to reduce plastic waste.
This waiver was announced in a press conference on Saturday and is one in a series of measures being enforced by the UK Government to help retailers stay stocked amid panic buying concerns.
UK environment secretary George Eustice said: "We need people to calm down and buy only what they need and think of others while purchasing. We recognise that this is a challenging time and there are many things that the government is asking the nation to do differently.
"Be responsible when you shop and think of others, buying more than you need means others may be left without and it is making life more difficult for our frontline workers who are working so hard under such difficult circumstances.
"As you shop, think of those who have just finished long shifts and need to pop to the shops."
British Retail Consortium chief executive Helen Dickinson said on Saturday that there is plenty of food in England's supply chain and production can be increased to meet demand.
The Covid-19 outbreak has seen businesses and consumers having to choose between health and the environment and questioning whether single-use plastics, such as plastic carrier bags, should make a prominent return in UK supermarkets.