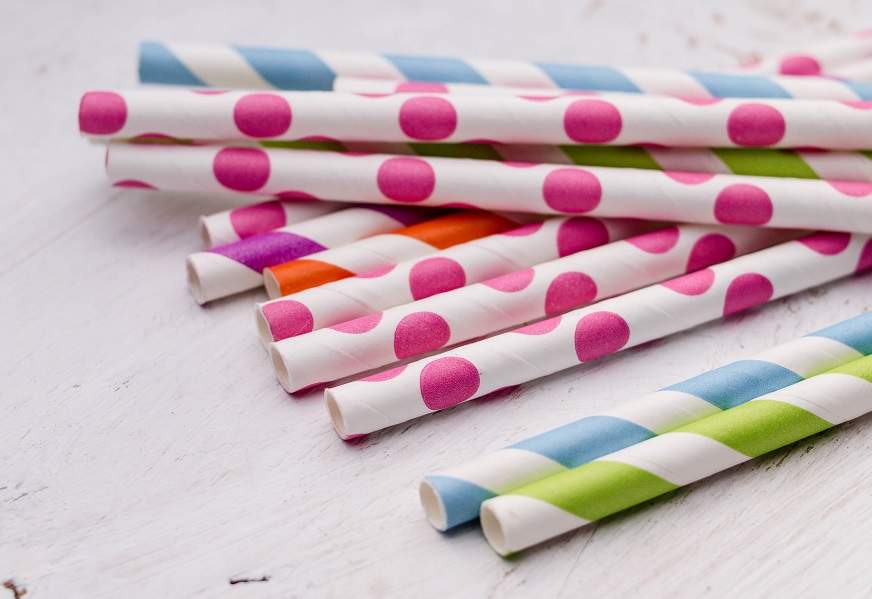 Vegware, an Edinburgh-based compostable packaging manufacturer, has announced it has created a range of paper straws to meet demand as an alternative to plastic versions.
Vegware's product launch comes shortly after Environment Secretary Michael Gove hinted that a ban on plastic straws could soon come into force in the UK.
With figures showing that the UK uses around 8.5 billion straws a year, the Scottish Parliament announced a decision to ditch plastic straws from its own canteen, bar and cafes in February.
This has prompted packaging companies to develop sustainable solutions that can work as an alternative to plastic.
According to Vegware, the new paper straws are designed to resist water and drinks and last around three hours with normal use.
Vegware communications director Lucy Frankel told insider.co.uk: "We've been getting a lot of calls about straws in the last six months and to meet that demand, we've started selling paper straws.
"We've always had bioplastic straws and these are compostable. But we've found a lot of our customers prefer paper, because it looks and feels like a more natural material."
Vegware recently launched a 32oz PLA-lined paper food bowl and PLA-lined paper lid, both sourced from plants and commercially compostable.
Last week, the company also developed a coffee cup made from sustainably sourced card and lined with bioplastic, and a cutlery range made from birch wood.
Last September, Vegware launched a collection service for its catering disposables serving the central belt and west of Scotland, as well as zero-waste systems in order to manage collections for corporate clients across the UK.
Lucy Frankel said that Vegware is currently targeting a 25% increase in sales in 2018, aiming to go from £20m to £25m. The company has operational bases in the UK, Australia, Hong Kong and Huntington Beach, California.
Frankel said: "The debate around plastic pollution, largely driven by Blue Planet at the end of 2017, probably has had something to do with this.
"We're experiencing a higher level of calls, enquiries and visitors to our website than ever before."
In an interview with The Scotsman, her husband and founder Joel Frankel stressed the importance of developing sustainable solutions in order to safeguard the environment.
He said: "The only way to achieve full recycling is by composting… people are starting to get on board with that, so I guess our product design philosophy is that you can mix as many different materials as you'd like as long as they've all got the same recycling stream."
Vegware, which produces cutlery, food containers, plates and cups sourced from plants, operates in over 25 countries around the world has 61 employees.
JD Wetherspoon, McDonald's and All Bar One have recently pledged to minimise or remove plastic straws.