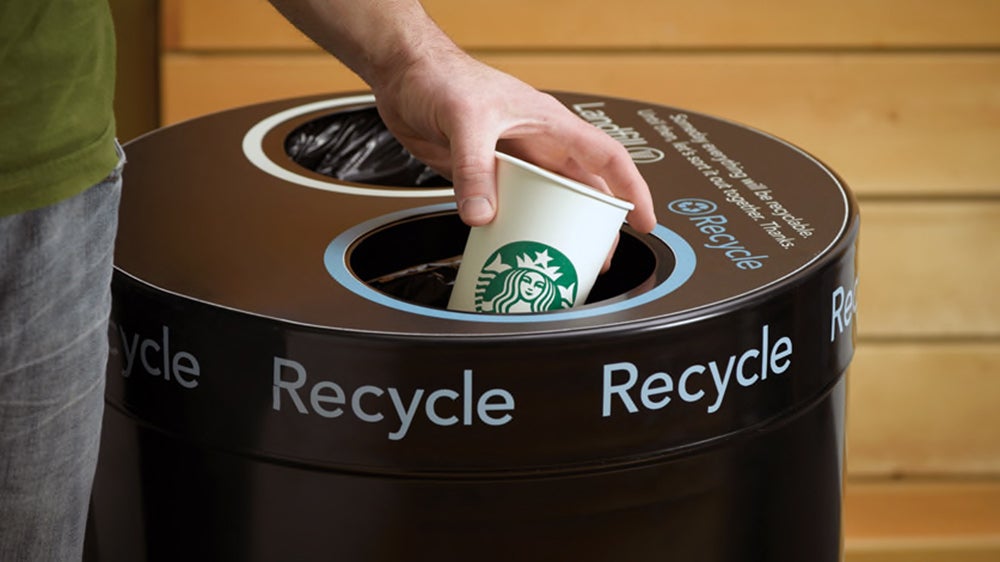 International coffee chain Starbucks has today launched its NextGen trial, which will implement sustainable cups from the NextGen Cup Challenge in selected stores.
The trial is part of the NextGen Cup Challenge and will see cups lined with biodegradable polybutylene succinate (BioPBS) plastic circulated in selected stores in Vancouver, Seattle, San Francisco, New York, and London. The BioPBS lining makes the cup compostable and recyclable.
The trial is designed to test customer in-store experience with the specific goal of there being no noticeable difference in performance between the NextGen cup and the current cup that is used in stores.
The NextGen Cup Challenge was co-founded by Starbucks and McDonald's and established in partnership with New York-based investment firm Closed Loop Partners and global consortium NextGen Consortium.
The NextGen Cup Challenge began in 2018 to find innovative solutions for single-use cups. Twelve winners were announced in February last year.
Starbucks has since researched and evaluated the quality and performance of the winning cups and identified one of the winning solutions as ready to implement in stores.
Starbucks is now working with Closed Loop Partners and the NextGen Consortium to continue testing the various challenge winners, including further testing of the BioPBS-lined cup to assure that it has better recyclability than the current cup.
The trial contributes to Starbucks' goal of becoming resource-positive, which included aims to develop eco-friendlier stores and shift from single-use to reusable packaging.
Starbucks last week placed a temporary ban on reusable cups to prevent the spread of Covid-19 Coronavirus outbreak.