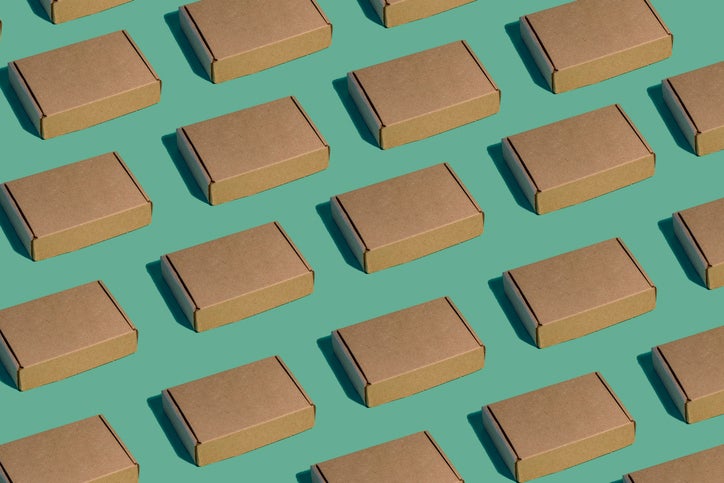 The packaging industry, the silent engine behind global commerce, finds itself at the crossroads of environmental responsibility. Packaging plays a substantial role in worldwide waste, making it a major contributor to environmental degradation.
Recognising this reality, the urgency to shift towards sustainable practices has never been more apparent. Besides reducing the ecological footprint, a move towards greener alternatives can help cater to a rapidly growing consumer preference for eco-friendly products.
This guide aims to shed light on the specifics of ten actionable steps towards sustainability in the packaging industry.
Decoding the scope of the problem
It's crucial to understand the environmental implications of packaging to map out a successful path towards sustainability. It's a chilling truth that almost half of the world's plastic waste comes from packaging, a statistic that starkly highlights the scale of the problem we face.
In addition, packaging also bears a significant portion of greenhouse gas emissions, a factor that fuels the relentless march of the climate crisis.
How well do you
really

know your competitors?

Access the most comprehensive Company Profiles on the market, powered by GlobalData. Save hours of research. Gain competitive edge.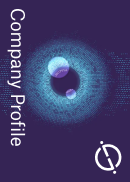 Company Profile – free sample
Thank you!
Your download email will arrive shortly
Not ready to buy yet? Download a free sample
We are confident about the unique quality of our Company Profiles. However, we want you to make the most beneficial decision for your business, so we offer a free sample that you can download by submitting the below form
By GlobalData
Given these very real issues, it's abundantly clear that moving towards more environmentally friendly practices in the packaging industry — which goes along with a growing demand for more sustainable products — isn't simply a nice-to-have; it's an urgent, inescapable necessity.
Ten pragmatic approaches to environmental sustainability
1. Embrace recyclable materials
Leading with recyclable materials in the realm of packaging design marks a notable move towards preserving our planet. Everyday materials — think paper, glass and specific types of plastics such as PET (Polyethylene Terephthalate) and HDPE (High-Density Polyethylene) — excel in their recyclability. Their ability to be efficiently reformed into fresh products effectively puts a dent in waste production.
2. Design for reuse
Designing packaging for reuse holds the potential for monumental waste reduction. If packaging is created with multi-functionality in mind, consumers can find alternative uses for it after the initial use. For instance, a well-designed glass jar that once contained jam could later serve as a storage container. This practice encourages consumers to engage with packaging in a way that minimises their waste footprint. This idea stands behind the EU's revised Packaging and Packaging Waste Directive, which outlined that the main goal is achieving climate neutrality by 2050.
3. Minimise material use
Simplicity can indeed be the ultimate sophistication when it comes to packaging design. By minimising the materials used in packaging, companies can reduce waste at the source. This not only conserves resources but also lessens the energy required in production, reducing the industry's overall carbon footprint.
4. Optimise packaging design
Efficient loading and unloading in a warehouse require well-designed packaging that maximises space utilisation and minimises waste. Also, efficient loading and unloading procedures prioritise the safe handling and transportation of goods.
By minimising product damage, companies can reduce the need for replacements or returns, thus minimising waste and the environmental impact associated with the disposal or recycling of damaged goods.
5. Introduce biodegradable materials
The advent of biodegradable materials is a game-changer for the packaging industry. These materials naturally decompose over time, leaving a minimal environmental footprint. Some promising biodegradable materials include PLA (Polylactic Acid) bioplastics, derived from renewable resources like corn starch, and mushroom-based packaging materials, which are grown using agricultural waste and are completely compostable.
6. Choose local suppliers
Choosing local suppliers for sourcing materials can significantly cut down the greenhouse gas emissions associated with transportation. This practice, known as local sourcing or localisation, also bolsters local economies by providing jobs and supporting small businesses, fostering an overall healthier and more resilient society.
7. Educate consumers
Educating consumers about the environmental implications of packaging and instructing them on proper disposal methods is vital. This information can be communicated via distinct, easy-to-understand labelling or through informative leaflets placed within the package. Additionally, companies can utilise their digital platforms for broader consumer education.
8. Adopt environmental management systems
Implementing a comprehensive environmental management system — like the ISO 14001 standard — can help monitor, control, and decrease a company's environmental footprint. These systems provide a framework for setting and achieving environmental objectives, aiding companies in their sustainability journeys.
9. Collaborate with stakeholders
Innovative solutions to environmental issues often come from collaborative efforts. By partnering with suppliers, waste management companies, and other stakeholders, businesses can help forge a circular economy where resources are maximised and waste is minimised. Collaboration can also stimulate innovation, leading to breakthroughs in waste reduction and resource efficiency.
10. Foster continuous innovation
Sustainability is a continuous journey that demands constant innovation. Keeping up with the latest research and staying open to novel approaches can help businesses persistently diminish their environmental impact. Green technology, such as packaging produced from algae or seaweed, offers exciting possibilities for future sustainable practices.
The next step towards sustainability
The ten steps outlined provide a comprehensive strategy to mitigate environmental impact and create business value through cost savings, enhanced brand reputation and increased customer loyalty.
However, the real testament to sustainability commitment is taking action. In essence, mitigating environmental impact in the packaging industry is not just about addressing a global issue; it's about defining the future of the industry. This guide provides a robust starting point, but the road to sustainability extends far beyond.
Now is the moment for decision-makers within the industry to implement these insights and initiate transformative change for our planet's welfare and the packaging industry's continued prosperity.
About the author: Matilda Odell works as the content creation specialist at the brand TAWI, a brand by Piab Group, which enables smart lifting optimised for people and businesses. Piab helps its customers to grow by transforming their businesses with increased automation.