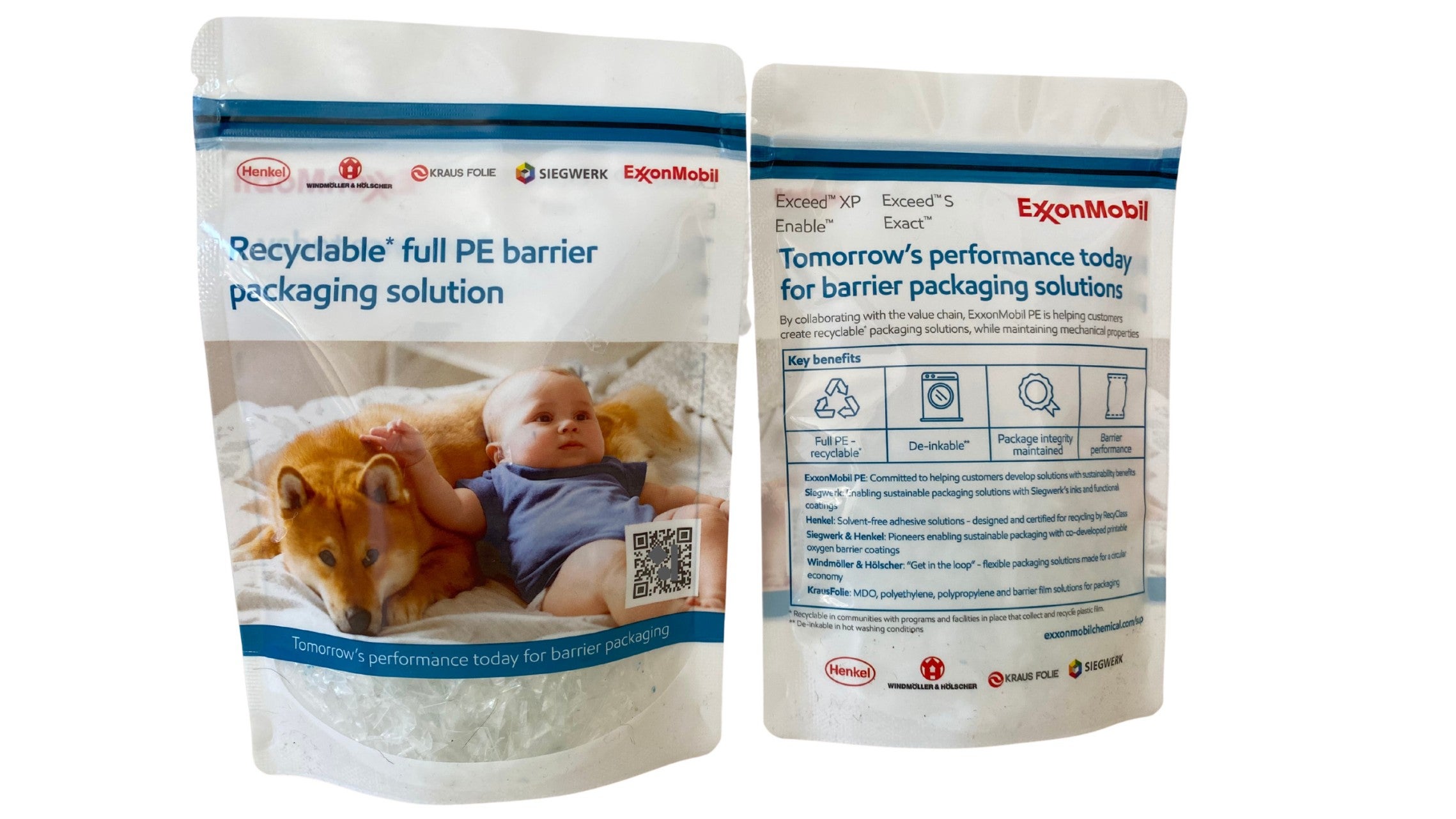 A value chain collaboration between ExxonMobil, Henkel, Kraus Folie, Siegwerk and Windmöller & Hölscher has seen the development of recyclable, mono-material PE pouches.
The pouch reportedly has a high oxygen barrier and produces an almost colourless recyclate after the removal of printing ink and the oxygen-barrier coating layer.
To achieve delamination and de-inking, Siegwerk´s primer technology was applied on a Windmöller & Hölscher Miraflex II, a flexo printing press with a downstream unit.
Oxygen barrier properties were developed using Loctite Liofol BC 1582 RE, a recently introduced single-component barrier coating from Henkel, and Cirkit OxyBar BC 1582 from Siegwerk. This solution was released by Henkel and Siegwerk last year.
The coating can be applied on both flexo and gravure presses at industrial machine speeds on various substrates to provide transparency. Its compatibility with recycling has been confirmed by Cyclos HTP and it also meets Critical Guidance by American Plastic Recyclers (APR).
The integrity of the recyclable pouches was based on ExxonMobil's latest generation of performance polyethylene, in combination with materials in the sealant layer.
The MDO-PE films were developed by ExxonMobil and Kraus Folie, employing ExxonMobil HDPE and performance polyethylene, and produced on their Varex II extrusion line with an inline MDO unit.