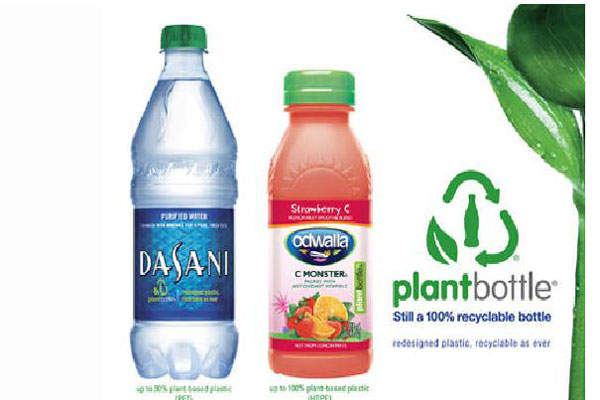 Coca-Cola plans to develop 100% renewable bio-PET bottles.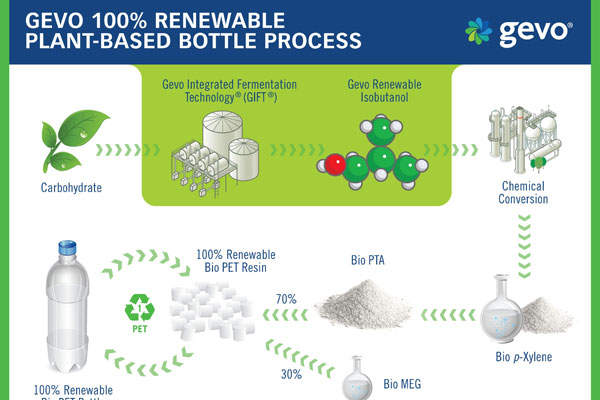 Coca-Cola entered into an agreement with Gevo and two other biotechnology companies in 2011 for the development of 100% bio-based PET bottle.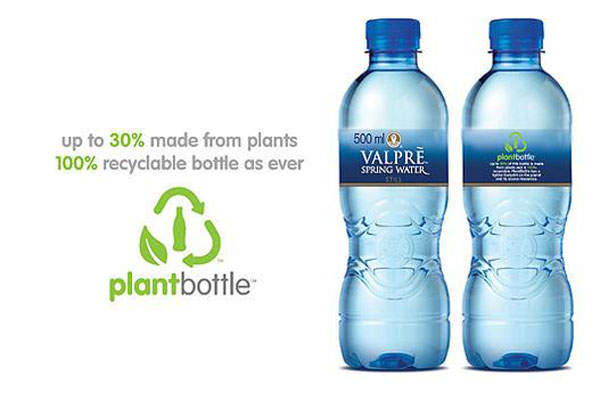 Coca-Cola introduced its first generation PlantBottle (30% bio-based) in 2009.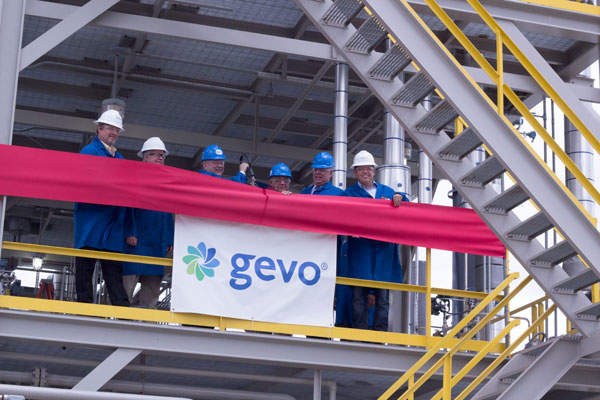 Gevo's Silsbee Paraxylene plant in Texas supported by Coca-Cola was inaugurated in August 2013.
Global beverage major Coca-Cola launched PlantBottle™, a fully-recyclable polyethylene terephthalate (PET) bottle made with 100% plant-based material, in June 2015, as part of its next-generation sustainable packaging initiative.
The company's first-generation PlantBottle™ introduced in 2009 was made of 30% plant-based PET and 70% purified terephthalic acid (PTA).
The company entered agreements with three biotechnology companies, Virent, Gevo and Avantium, in December 2011 to commercially develop bio-based material for the next-generation PlantBottle™ packaging. It is a significant R&D investment by the company in packaging innovation.
Coca-Cola's PlantBottleTM technology
Coca-Cola distributed more than 15 billion of its first-generation PlantBottles (30% plant-based) in 25 countries by June 2013. Around eight percent of its PET plastic bottles were based on Plant Bottle technology in 2012.
The company continues to invest significantly in this technology, with a target of making all its PET bottles fully renewable using 100% bio-based packaging materials.
The technology represents a breakthrough in sustainable and low-carbon packaging solution, providing a welcome alternative to fossil-fuel based packaging.
Coca-Cola's collaborations for its polyethylene terephthalate (PET) bottles
"Coca-Cola distributed more than 15 billion of its first generation PlantBottles (30% plant-based) in 25 countries as of June 2013."
Wisconsin-based company Virent produces plant-based Paraxylene (PX) under the trademark BioFormPX™ for the 100% bio-based PET resin of Coca-Cola's new plant-bottles, under long term Joint Development and Supply Agreements. Virent opened its full-scale commercial plant, producing plant-based paraxylene, in 2015.
US renewable chemicals company Gevo produces paraxylene from bio-based isobutanol for Coca-Cola's 100% bio-based Plant Bottle™ PET resin under a similar agreement. A demonstration-scale paraxylene plant was also opened by Gevo in Silsbee, Texas, as part of the agreement.
Dutch research and technology company Avantium produces bio-based polyester polyethylene-furanoate (PEF), an analogue of PET, for Coca-Cola bottle using its chemical-catalytic technology platform YXY. YXY technology is used to derive PEF from carbohydrates containing biomass feedstock, such as sugarcane, agricultural residues, plants and grains.
A PEF pilot plant was opened by Avantium in Geleen, the Netherlands, in December 2011. The agreement calls for commercial-scale PEF production by Avantium for Coca-Cola's next-generation Plant Bottle™ packaging.
The Coca-Cola Company, together with Ford Motor, Heinz and Procter & Gamble, announced the formation of the Plant PET Technology Collaborative (PTC) in June 2012 as a strategic initiative to speed-up development and use of 100% plant-based PET materials and fibre in their products. Heinz is already using Coca-Cola's Plant Bottle™ packaging technology for its ketchup bottles in the US and Canada.
Gevo's Silsbee paraxylene plant, Texas
A demonstration-scale paraxylene plant was inaugurated by Gevo in Silsbee, Texas, in August 2013. The plant produces paraxylene for 100% renewable PET to be used in Coca-Cola's beverage bottles. The plant converts bio-based isobutanol, a four-carbon fermentation alcohol, into paraxylene through chemical processes.
"Coca-Cola aims to replace the PTA component with plant-based PET for its entire range of PET plastic bottles by 2020."
The paraxylene produced at the facility is used along with commercially available renewable mono ethylene glycol (MEG) to produce fully recyclable bio-based PET resin for Coca-Cola's beverage bottles.
The paraxylene facility is located at Gevo's existing jet fuel plant in Silsbee. Coca-Cola provided the research and development support for the plant under the Joint Development Agreement signed in 2011.
Japanese chemical company Toray is the other collaborator for the paraxylene plant. The Toray-Gevo collaboration had successfully produced fully renewable and recyclable PET from isobutanol at laboratory scale in 2011.
Toray provided funding assistance for the construction of the Silsbee facility. It purchases paraxylene from Gevo's facility and converts it into PET fibres, textiles and films under an offtake agreement signed with Gevo.
---
Related content
---
Coca-Cola Enterprises (CCE) in Milton Keynes is the company's second-largest facility in the UK, with nine production lines.
The Coca-Cola Company (Coca-Cola) unveiled a new water bottle filling plant in Heidelberg, in the Gauteng region of Johannesburg, South Africa, in July 2011.
---