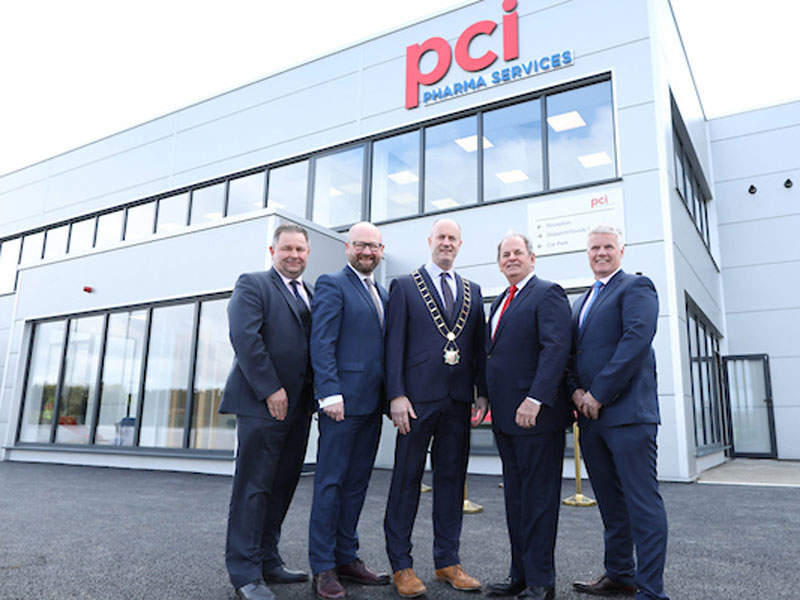 PCI Pharma Services (PCI) has recently opened a new high-containment packaging plant near Dublin in Drogheda, County Louth, Ireland.
The newly developed containment packaging facility is located at the site formerly owned by Millmount Healthcare, which was acquired by PCI in October 2017.
Millmount represents PCI's fourth acquisition outside the US in the past four years.
The construction of the new facility began in November 2016 and initial operations commenced in April 2018.
The project was launched in order to support the company's aim of developing high-containment packaging capabilities worldwide.
It is intended to expand PCI's packaging capacity and meet the growing requirements of the company's global customer base.
The planning and execution of the new facility was supported by the Irish Government via IDA Ireland.
The new facility will create 70 new jobs over the next five years, in addition to the 30 previously existing positions at the site.
PCI's new high-containment packaging facility details
PCI's new high-containment packaging building was formerly an enterprise centre purchased by Millmount Healthcare in 2016.
"The new high-containment packaging facility supports the primary and secondary packaging of pharmaceutical products in forms such as bottles, blisters, ampoules, sachets and vials."
The plant was acquired in order to address the increasing demand for specialist packing and handling services, which at the time were being handled on a smaller scale at PCI's City North packing facility.
The facility includes a 15,000ft² building consisting of three filling rooms and three packing rooms.
It also features a dedicated on-site warehouse and office space, as well as a 3,000ft² mezzanine floor area.
In addition, three secondary packaging rooms have been allotted for the production of high-containment products.
A dedicated secondary packaging area has also been added for late-stage customisation works.
The facility is expected to provide medicines to more than 50 countries globally.
Products and production technology details
The new high-containment packaging facility supports the primary and secondary packaging of pharmaceutical products in forms such as bottles, blisters, ampoules, sachets and vials.
It is equipped with a new serialisation suite, which has been installed to strengthen PCI's commercial packaging services.
The new equipment has expanded the company's serialisation capabilities and supports customers in adhering to the implementation dates of the European Falsified Medicines Directive (EU FMD).
The flexible technology provides machine and human readable coding, tamper-proofing solutions and includes a Bollini labelling system, which is connected to a case-loading and aggregation station.
A final aggregation station is also included to connect cases to the pallet.
The new technology is anticipated to improve the serialisation services provided by PCI, while increasing the company's total serialisation capacity across its global network by three times.
Marketing commentary on PCI
PCI is a provider of integrated pharmaceutical outsourcing services for the global healthcare market.
The company is headquartered in Philadelphia, Pennsylvania, US, and possesses manufacturing facilities across North America and Europe.
PCI provides products to pharmaceutical and biotechnology companies in more than 100 countries worldwide.
The company employs approximately 3,200 trained associates across all its facilities.
Its core services include formulation development, clinical trial supply, commercial manufacturing and packaging, supply chain management, and storage and distribution systems solutions, in addition to a variety of other analytical services.
The acquisition of Millmount added a total of 18 manufacturing plants located in North America and Europe to PCI's business.
PCI's four Ireland-based sites are currently set to undergo a rebranding exercise in order to be fully integrated into its business as part of the company's overall strategy.