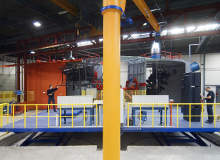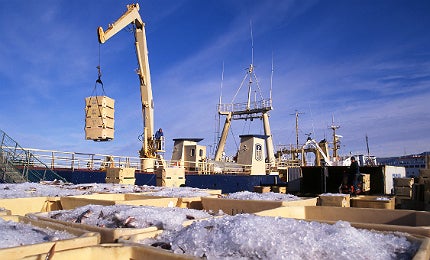 Promens, an Iceland-based plastic manufacturer for the packaging industry, opened a production facility in Taicang, Jiangsu Province, China, on 30 November 2013. It is the company's first manufacturing plant in China and the second in Asia.
With 41 production facilities and 3,800 employees worldwide, Promens manufactures plastic products for chemical packaging, personal and healthcare packaging, food and beverage packaging and material handling. It also serves the automotive, heavy machinery and electronics industries.
Most of Promens' manufacturing plants are located in Europe, with just three plants located in Russia, Tunisia and India.
The Taicang facility was intended to expand Promens' customer base in China and the rest of Asia.
An investment agreement for the Taicang plastic production facility was signed between Promens and the Taicang city government in April 2013. The agreement coincided with the free trade agreement (FTA) signed between Iceland and China. It is China's first ever FTA signed with a European country.
Details of Promens' Taicang manufacturing facility
"The Taicang facility was intended to expand Promens' customer base in China and the rest of Asia."
The Taicang production facility, solely owned by Promens, was opened in multiple phases.
A $3.96m rotational moulding plant was built in the first phase of the project. The start-up plant serves the food and material-handling industries. It mainly produces double-walled, insulated tubs / containers and pallets for these industries. Production from the Taicang facility began in November 2013.
The phase one rotational moulding plant is a 3,000m² facility employing up to 25 people when operational.
The Taicang facility will add other production technologies, such as thermoforming and injection / blow moulding in its future phases of expansion. The building is expected to be expanded to 10,000m².
The production facility is located near Shanghai, which offers good access by air, sea and road to many parts of China and Asia.
Rotational moulding technology at the Chinese facility
Rotational moulding is a cost-effective plastic manufacturing process offering design advantages over other moulding processes. The process allows versatile design possibilities at reduced fabrication and assembly costs.
"The phase one rotational moulding plant is a 3,000m² facility that will employ up to 25 people when operational."
The process, in particular, allows for multiwall moulding with consistent wall thickness. The designer has the flexibility to select the material for rotational moulding application.
The rotational moulding process involves four steps. A mould is charged with plastic powder and then heated under biaxial rotation until the powder is molten to form an even layer on the inner side of the mould. The mould is cooled under continued rotation in the next step. The frozen melt forms the final product, which is removed by opening the mould.
Promens' rotational moulding products include insulated tubs and pallets for food processing, industrial and logistics applications. The products made from rotationally moulded polyethylene are strong and durable with their smooth surface ensuring easy cleaning and hygiene. The company owns reputed brands such as Saeplast and Nordic in this product segment.
Marketing commentary for Promens' Asian growth
The new facility has brought production closer to Promens' customer base in China and rest of Asia. Promens is targeting for new domestic and international customers in China and Asia, besides its existing customers. The Taicang facility has reduced the long-distance transport of Promens' products to Asia, and delivery times through improved logistics.
Promens Asia was established in Hong Kong in 2001. In 2005, it opened a representative office in Zuhai, China. The company has a manufacturing factory in Ahmedabad, India. With the opening of its Taicang plant in China, the company has strengthened its market position further in Asia.
---
Related content
---
A new crepe paper production facility in Longkou in Shandong province of north-eastern China was unveiled in November 2012.
Bosch Packaging Technology's plant in Hangzhou is located in the Economic and Technological Development Zone in Zhejiang province, China.
---