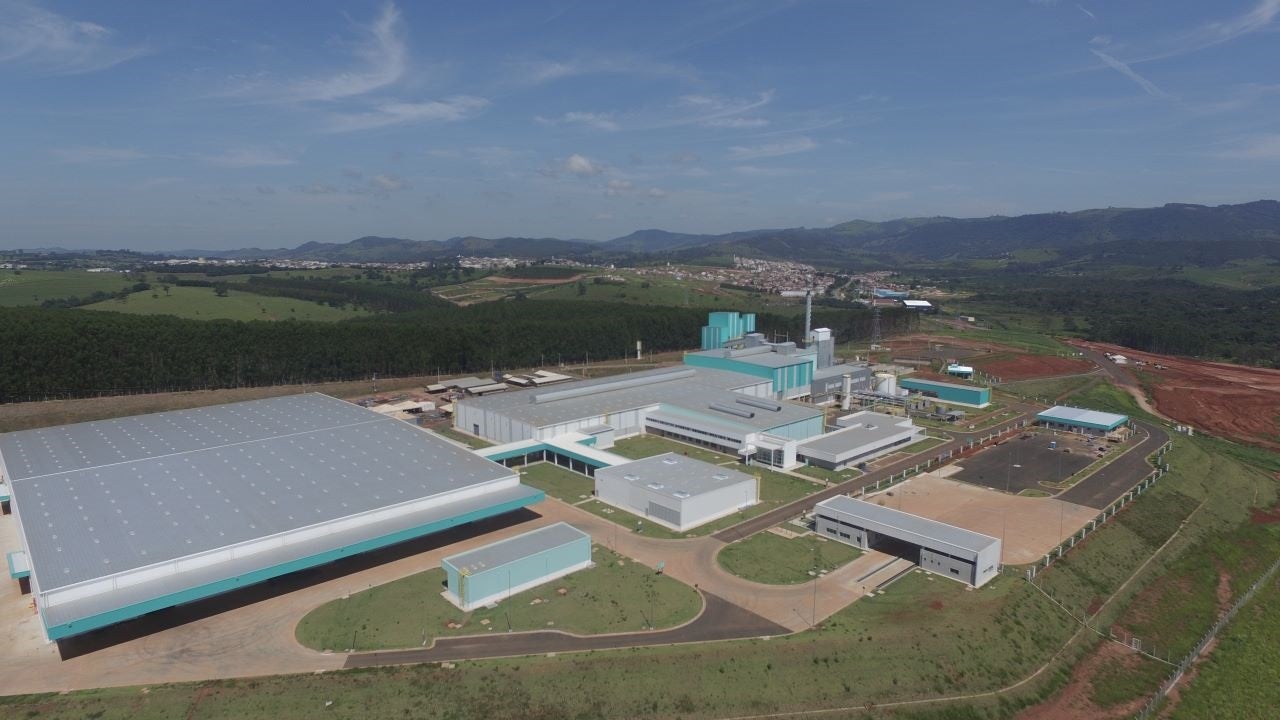 Verallia, the world's third-biggest producer of glass packaging for food and beverages, is expanding its glass bottle manufacturing plant in Jacutinga of Minas Gerais, Brazil, to double its production capacity.
Estimated at €60m ($72.41m), the expansion project will double the number of employees at the Jacutinga plant by creating up to 90 direct jobs and 50 indirect jobs. The expanded facility is expected to produce at full capacity in 2023.
Verallia's Jacutinga glass packaging plant expansion details
The expansion project will add a second furnace at the existing factory located in the city of Jacutinga, Minas Gerais, Brazil, and allow the company to more than double the daily production capacity of the plant from one million to 2.3 million bottles.
It will also enable Verallia to meet the increasing demand for green and amber bottles in the alcoholic and beer segments primarily in the domestic market. 
Details of the existing plant
The existing glass manufacturing plant was inaugurated in July 2019 and replaced the Agua Branca factory in the city of São Paulo.
Built with an investment of $86.5m (€77m), the Jacutinga plant features modern state-of-the-art tailor-made glass bottle making equipment. The glass manufacturing facility produces one million green and amber bottles a day for the spirits, wine and beer markets.
The facility required 30,000t of concrete, 1,200t of steel and 164km of cables for its construction. The modern technology at the Minas Gerais plant enables the company to meet the quality and quantity demands in the coming years.
Verallia's sustainability practices
The company focuses on producing healthy and sustainable glass packaging with the best environmental footprint. In October 2019, Verallia partnered with PUR Projet to set up a carbon offsetting programme. PUR Projet is a programme to protect local ecosystems by creating corridors of biodiversity and planting endemic species. 
As part of its sustainability practices, the company installed an atmospheric emissions treatment system and a modern closed-circuit domestic and industrial effluent treatment facility at the Jacutinga plant. Verallia reuses the effluents treated by the system for internal purposes without any external disposal.
As part of its goal for reducing 2% of CO₂ emissions annually by 2030, the company has been electrifying its forklift fleet in Brazilian factories since October 2020. Verallia received the EcoVadis Gold Medal in November 2020. 
Product portfolio
Verallia's product portfolio includes bottles, jars and selective line. The company produces bottles for all types of beverages, including sparkling wines, soft drinks, beers and spirits.
The jars offerings include a broad range of standard products for food such as jams, spreads, sauces, condiments, preservers, baby food and dairy.
In July 2019, Verallia added to its portfolio a new bottle range for Estathé, an iced tea, one of Ferrero's flagship products. The Santa Catarina Dalla Beer repaginou Pilsen lines, IPA and Weiss product lines were redesigned by Verallia's Longneck 355ml and Premium 500ml in January 2021.
The packaging line of Relax sparkling wine from Cooperativa Vinícola Garibaldi was remodelled with the Bordeaux style by Verallia in February 2021. 
Marketing commentary on Verallia
Verallia is a prominent European producer of glass containers for beverages and food. It became a stand-alone corporation in 2015. The company employs 10,000 individuals across its 32 glass production facilities, three décor plants, five technical centres and eight cullet processing centres in 11 countries.
In addition to Jacutinga, Verallia's Brazilian operations include the Porto Ferreira and Campo Bom factories and a creation centre for new products development in São Paulo.