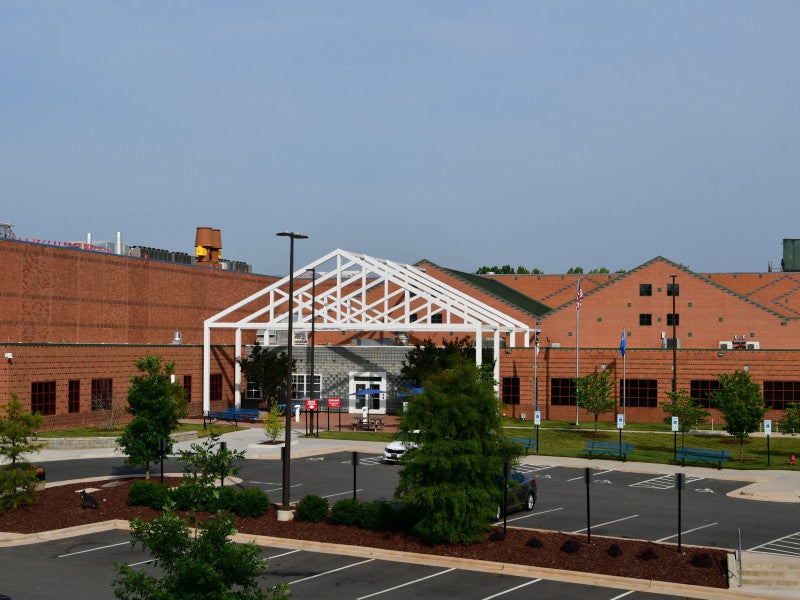 Corning's Durham facility has an annual production capacity of up to 500 million vials. Credit: Corning Incorporated.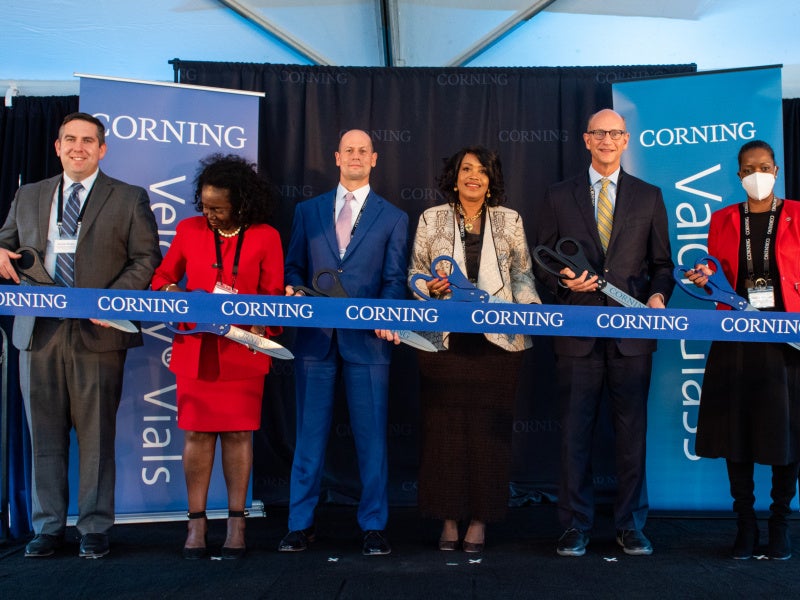 The new facility was inaugurated in November 2021. Credit: Corning Incorporated.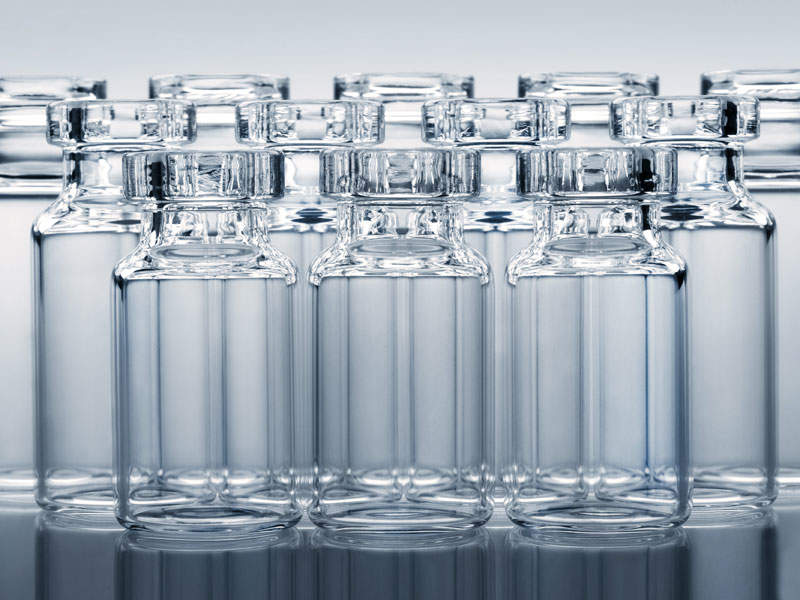 Corning's new glass manufacturing facility is located in Durham County, North Carolina, US. Credit: Corning Incorporated.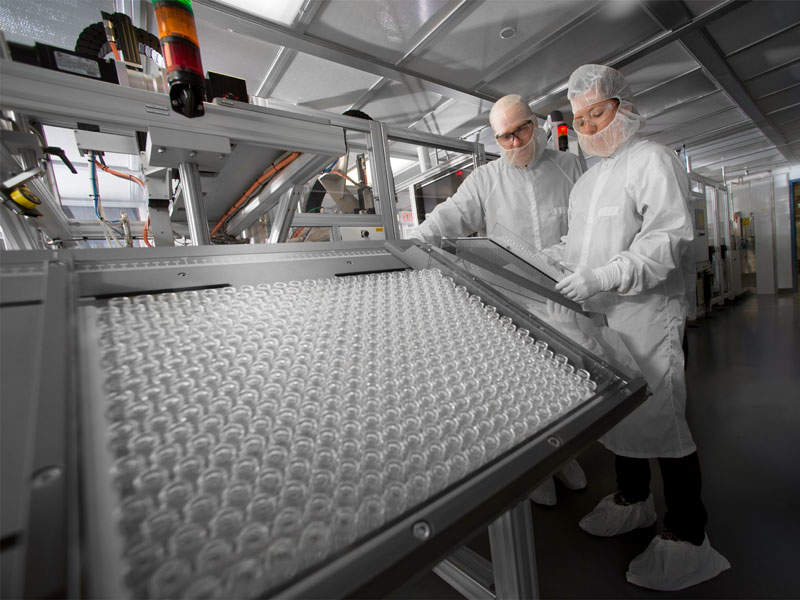 The new facility produces Corning's Valor® and Velocity® pharmaceutical glass containers. Credit: Corning Incorporated.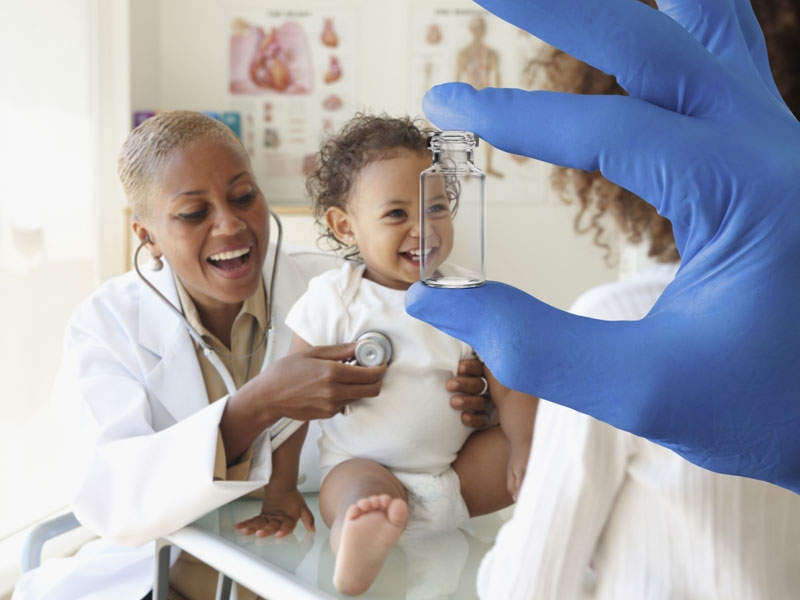 Valor® glass containers provide a high level of protection for drugs. Credit: Corning Incorporated.
Speciality glass and ceramics maker Corning has completed a new high-volume glass manufacturing facility in Durham County, North Carolina, US.
Corning announced plans for the new glass manufacturing plant, with an estimated investment of $189m, in July 2017. Inaugurated in November 2021, the facility produces Corning's Valor® pharmaceutical glass packaging containers and Velocity® vials, which meet the requirements of storing vaccines, including the Covid-19 vaccine.
Corning secured $261m in federal funding from the Biomedical Advanced Research and Development Authority (BARDA), which supported the development of the Durham facility and two other life sciences facilities of the company.
Corning Valor glass manufacturing facility background
The new glass manufacturing facility forms part of a $4bn pharmaceutical glass packaging initiative involving Corning, Merck and Pfizer.
As part of the development, the three companies intend to drive modernisation and innovation in pharmaceutical glass packaging technology as well as generate 4,000 new jobs.
Phase one of the initiative includes an investment of $500m in Corning's facilities in order to expand the production of Valor glass and create 1,000 new employment opportunities.
Corning previously announced the expansion of its Corning Innovation Support Center (CISC) in Big Flats, New York, and its Research and Development Facility in Erwin, New York, in support of the initiative.
It is also expected to expand its existing production plant in Vineland, New Jersey, as well as another facility in the south-east of the US.
The initiative is expected to increase domestic production of glass in the US, as 98% of all glass used in the country is currently produced overseas.
Details of the new high-volume glass manufacturing facility
The new manufacturing plant has been built alongside the Corning Life Sciences manufacturing facility. It has a manufacturing space of more than 224,000ft² and can produce up to 500 million vials, which can store up to 4.3 billion doses a year.
The facility is equipped with eight converting lines, three ion exchange (IOX) tanks, two wash lines, one drying oven and three coating lines. It also features supporting equipment and spare parts.
The new facility supports Corning's plans to further improve its Valor glass solution.
Valor glass features and benefits
The glass container features a chemically durable drug contacting surface, which eliminates delamination. It has a uniform interior surface and lesser extractable concentrations, making it ideal for drug product applications.
In addition, Valor glass containers are crack-proof, resistant to damage and breakage, and able to reduce glass particulate generation. Furthermore, they are capable of withstanding extreme incidents during drug processing and field applications.
Valor glass containers also result in fewer glass-related interventions and provide high levels of protection for drugs when handled by the consumer.
The containers' resistance to cracks and damage enables smoother filling operations and allows filling lines to be operated at higher speeds, thereby improving production and providing reliable access to drugs for patients worldwide.
The new product was developed based on drug formulation and manufacturing insights provided by Merck and Pfizer.
Combined with Corning's glass technology and precision capabilities, the Valor glass solution was specifically developed for injectable drugs that are stored in vials and cartridges.
Velocity glass vials features
Corning's Velocity glass vials are the company's latest innovation to help in more quickly delivering essential drugs and vaccines to people. The borosilicate vials are coated with Corning's uniform coating technology and deliver enhanced quality when compared to traditional borosilicate vials.
The Velocity vials boost filling line efficiency by 20% to 50% while reducing packaging production costs. The vials also enable the reduction of glass particulates by up to 96% and have demonstrated the ability to reduce crack generation by three times in filling line simulations.
Contractors involved
Construction services firm Shelco was involved in the construction of Corning's Durham facility.
Marketing commentary on Corning
Headquartered in New York, US, Corning is one of the leading innovators in materials science and is known for having developed pioneering inventions for 167 years.
The company possesses expertise in the fields of glass science, ceramics science and optical physics.
Corning's businesses are spread across the optical communications, mobile electronics, display technology and life science vessels markets.
Products manufactured by the company include protective cover glass for mobile devices, innovative display precision glass, optical fibres, and drug discovery and delivery products, in addition to clean-air technologies for cars and trucks.
The company employs a total of 61,000 personnel globally and generated sales worth $11.4bn in 2021.