Project Type
Packaging system integrating robot and vision system with conveyor
Location
Green Bay, Wisconsin, USA
Completion
2007 and on-going
Output
The KR 15 SL six axis robot was adopted for use in the new system and Kuka are now a technical partner in the project
Sponsors
Zepnick Solutions
Contractors
Kuka Robotics Inc, Kuka Roboter GmbH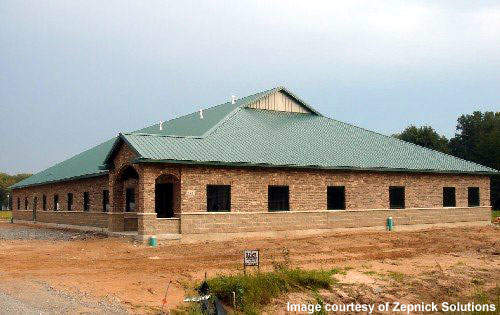 The new Zepnick Solutions facility.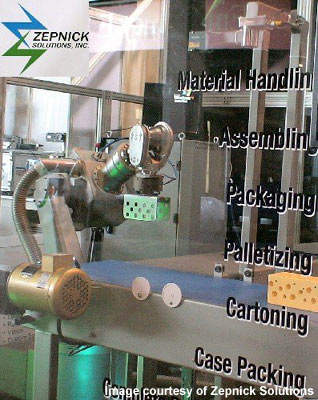 Zepnick's new packaging system can be fully integrated into existing facilities.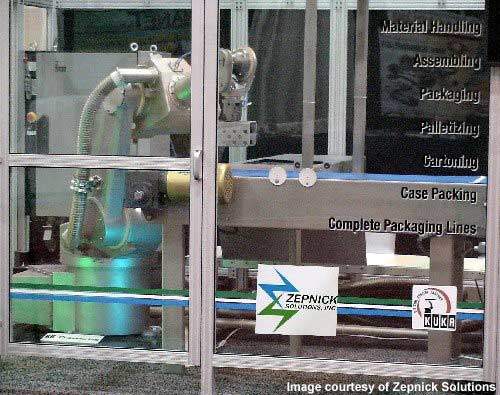 The robot system is enclosed for safety reasons.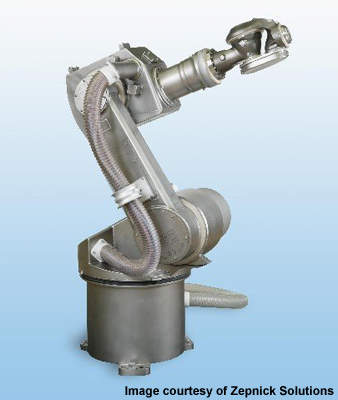 The KR 15 SL robot as supplied by Kuka Robotics.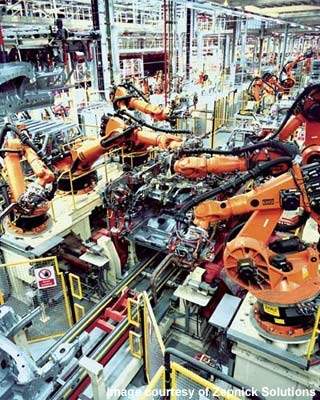 Robots first started being used widely in the car industry for tasks requiring repeatability and accuracy.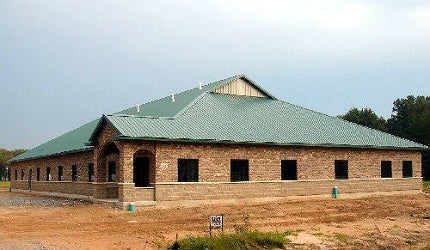 Free eBook
3 Key Tips for a Successful Design Build Project
With supply chain disruptions and inflation creating new challenges for delivery teams, design-build projects are booming. This e-book looks at the 3 essential tips a project delivery team must consider when delivering a successful Design Build project.
by Oracle
Zepnick Solutions is one of the leading engineering consultancy firms in Wisconsin, US, providing expertise in industrial automation for the food and drink industry.
In 2006/2007 Zepnick was developing a new food handling and packaging system for several customers, particularly in the Wisconsin cheese packing industry, and needed a reliable robot system to increase speed and efficiency under aseptic conditions.
Increasing production at the Wisconsin site
"Zepnick Solutions is one of the leading engineering consultancy firms in Wisconsin, US, providing expertise in industrial automation."
Jody Zepnick, president of Zepnick Solutions, commented: "Our customers' manual food handling and packaging applications were not meeting their need to increase production so we were challenged to develop a system that would address ergonomic issues and increase production while adhering to their stringent hygiene standards."
The system chosen as the most robust and reliable was the Kuka KR 15 SL manufactured by Kuka Robotics of Germany. Zepnick chose Kuka Robotics, a subsidiary of the German parent firm Kuka Roboter GmbH, as a partner for robot supply in April 2006 and was at that time preparing to expand into new premises.
The KR 15 SL was developed to be used in a variety of industries for all general applications and has stainless steel (for hygiene) on all of its surfaces (this makes Clean In Place (CIP) much easier).
Kevin Kozuszek, director of marketing for Kuka Robotics Corporation, said: "Zepnick's innovative new system using our robot will allow their customers to compete more effectively in the competitive food industry." Jody Zepnick added: "When we were considering potential robotic partners we wanted to find a partner that was as committed to excellence in building and supporting relationships as we are. Both companies are committed to supporting customers every step of the way from initial concept through to installation."
Kuka KR 15 SL robot
The Kuka KR 15 SL, weighing around 315kg, is a six-axis articulated robot (this describes its range of movement), which has a reach of 1,503mm and is capable of transferring up to a 15kg payload during normal operations. The operation of the robot allows repeatability deviation of less than 0.1mm and the volume of its working envelope is 9.5m³.
The robot also has a very high IP (Ingress Protection – IP67) rating meaning that dust, food and any other particles cannot work their way into the components and this fact, along with its stainless steel construction, makes cleaning and hygiene much easier.
The robot is comprised of a the three-axis in-line wrist, a pressurised rotating column, the link arm, which is fitted between the main arm and the rotating column, and the main arm, which links the in-line wrist with the link arm. A pressurised base frame, which contains the interface between the robot and the control mechanism is also part of the robot.
New Zepnick packaging system
The newly developed Zepnick packaging system makes use of a vision and conveyor tracking system to determine the coordinates (position) of randomly arranged product items on a moving conveyor and the coordinates are then passed to the robot, processed and acted upon via a PC-operated control system.
"The system in development by Zepnick Solutions for conveyor picking and packaging is fully customisable."
The robot's conveyor tracking software can then determine the position of the product and pick the item off the moving conveyor before placing it into a prepared wrapper or carton.
The system is designed to allow food producers to increase production volumes by packaging products much more rapidly and to free up line workers for more complex tasks.
Kevin Kozuszek commented: "Zepnick's extensive engineering capabilities and our high performance products will give food and beverage customers who are looking for a fully integrated line based solution the quality solution and support they are demanding."
The system in development by Zepnick Solutions for conveyor picking and packaging is fully customisable to handle a wide range of items of different specification and in a range of different packaging formats.
---
Related content
---
Hershey Foods in the US is a name synonymous with quality chocolate and candy.
Hormel Foods, one of the largest food packaging concerns in the US, introduced a new packaging system for their two main brands of heat and serve chilli.
Lake Country Foods is a contract packaging company based in Oconomowoc, Wisconsin, US.
---
Related projects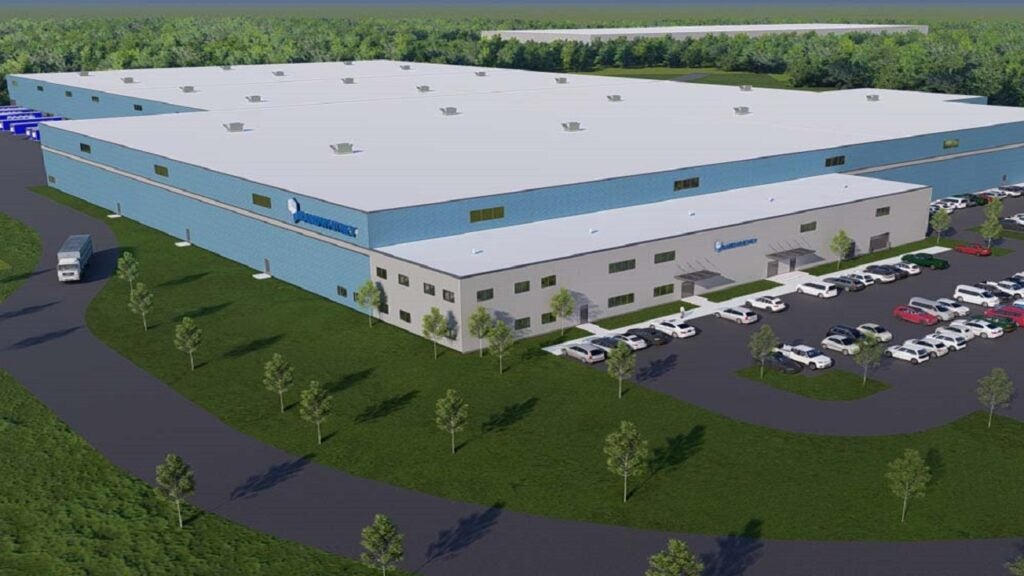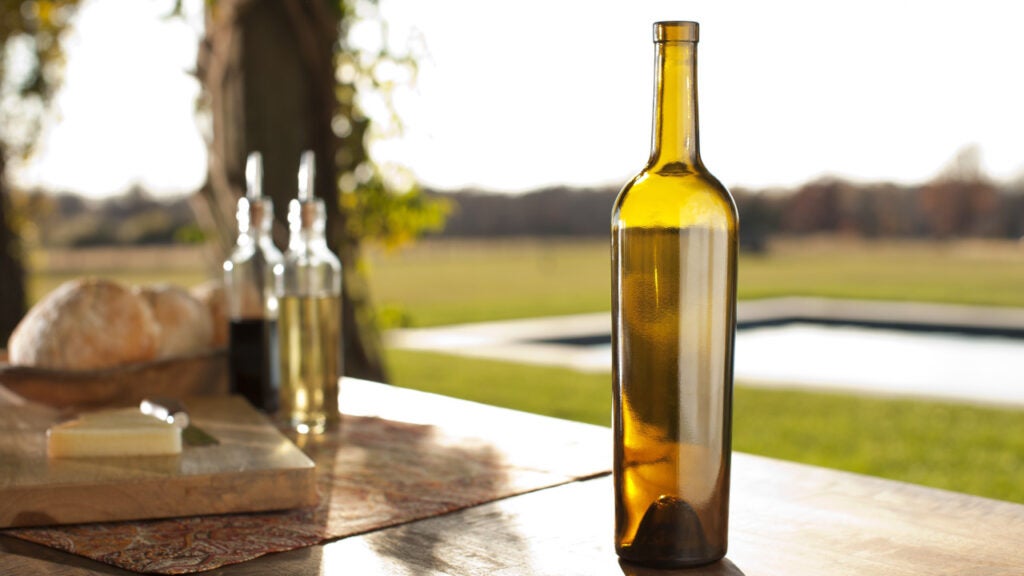 Topics in this article: