Amcor is a global leader in delivering responsible packaging solutions and offers an extensive range of flexible packaging. Amcor delivers innovative, responsible and effective packaging solutions for food, beverage, home and personal care, pharmaceutical and medical products, and industrial products. The company employs more than 31,000 people worldwide, operating in over 40 countries and across more than 190 sites.
Flexible packaging for dry, fresh and prepared food
Amcor produces a wide range of flexible packaging for all major food segments, including fresh produce, dairy, meat, fish, poultry, snacks, confectionery, frozen foods, ready meals, and retort foods (human and pet food).
Packaging for coffee, tea and ready-to-drink beverages
Amcor offers multiple packaging solutions specifically designed for coffee, tea, and beverage powders. Our solutions can be tailored to whole bean, ground and instant coffee. We can also create drink pouches for water, juices and ready-to-drink beverages (non-alcoholic and alcoholic).
Flexible packaging for home and personal care products
We have product offerings for many segments of the home care market including laundry and cleaning products. For personal care products we offer pouches and sachets (primary packages, samplers, magazine inserts) for hair care and skin care including very aggressive and hard-to-hold products. We have experience in packaging solutions for wipes, dental whitening strips, contact lenses, bag-on-valve laminates, and more.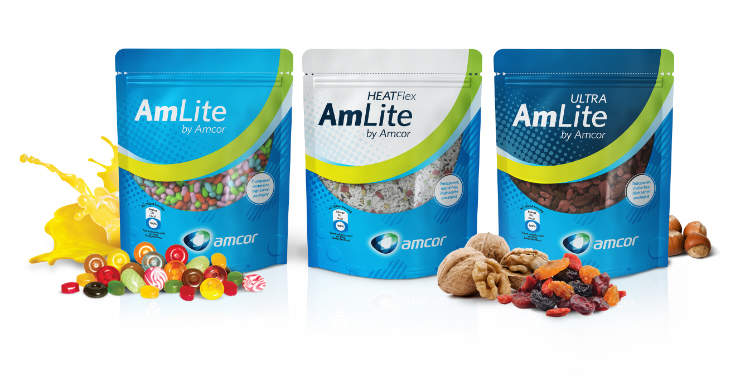 More sustainable high barrier packaging: AmLite is a new line of metal-free, high-barrier packaging that can reduce the carbon footprint of your packaging by up to 40% compared to standard aluminium-foil laminates.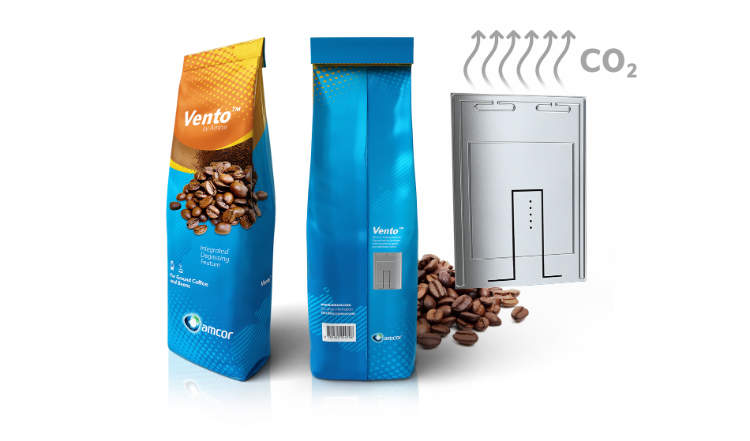 Packaging that simplifies the filling process: Vento™ is the only coffee packaging system delivered to roasters with the degassing system already applied. Coffee can be packed immediately after roasting with no additional equipment or steps, preserving its fresh flavour and aroma.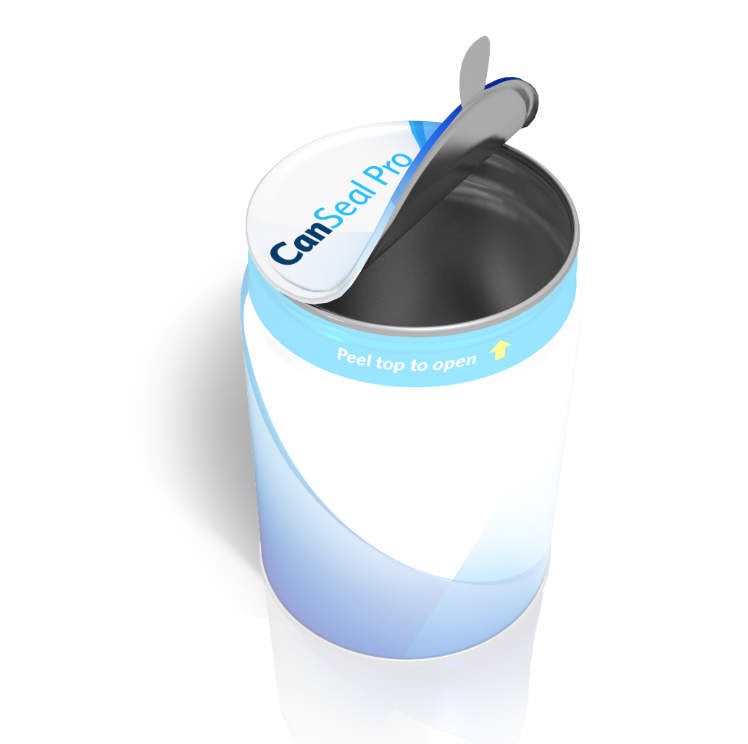 Consumer friendly packaging: AluFix and CanSealPro peel-off ends for cans are lightweight, easy to open and leave no sharp edges.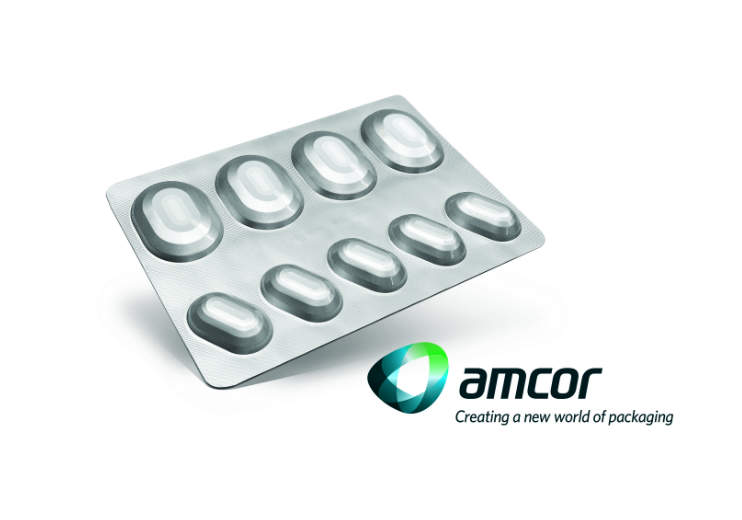 Advanced pharmaceutical packaging: Formpack® Ultra combines the optimum blister cavity design and card layout with the highest performing cold form material. Winner of a Gold DuPont Award for Packaging Innovation 2016.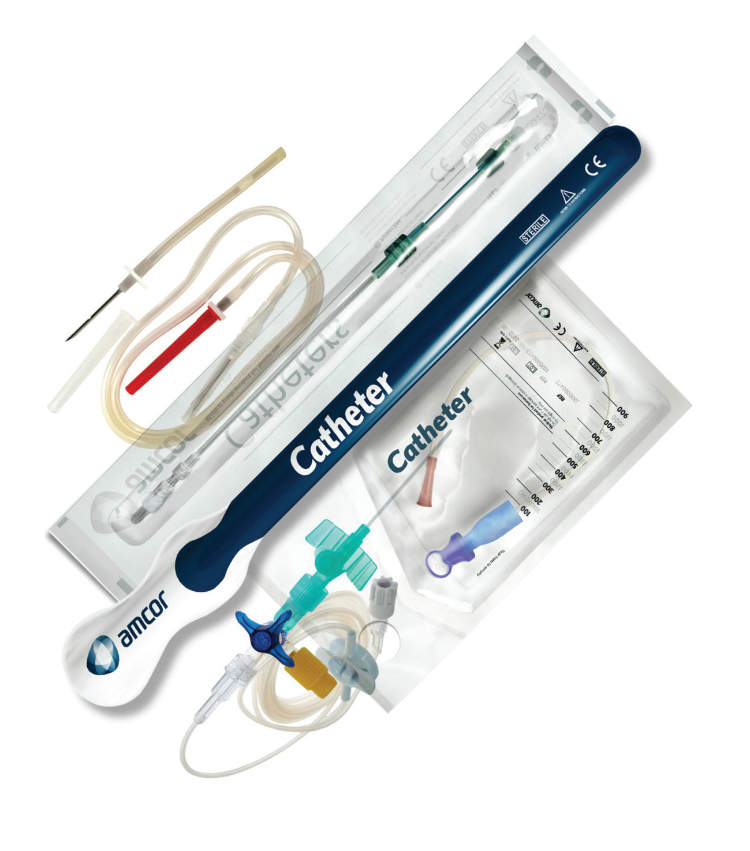 Specialised medical packaging: Through technical collaboration from pack design to implementation, we deliver efficient, robust and effective offerings matched to our customers' requirements. For example, we will collaborate to understand your packaging needs for catheters, guidewires and stents.
Flexible packaging for pharmaceuticals
We have product offerings in stick packs, sachets, and blister packaging for drugs (push-through foil and formed bottoms), inhalables, transdermal, wipes and other areas of pharmaceutical packaging.
Sterilisable medical device packaging
Amcor's offering includes cost-effective medical packaging solutions to protect and maintain the sterility of medical devices for various requirements, including breathable pouches as well as packaging for bandages, syringes and needles, catheters and tubing, surgical packs, gloves, gowns and table drapes, etc.
Industrial product packaging
Amcor has flexible packaging for ink cartridges, pool chemicals, adhesives, automobile maintenance, agricultural products and many more areas of specialty industrial packaging.
Amcor's unique packaging options
Contact us about Amcor's many unique packaging offerings including:
AmLite, AmLite Ultra and AmLite HeatFlex high barrier aluminium-free laminates
CanSeal Pro direct seal aluminium membrane for can ends
Cheese foil for processed cheeses
Cheese wraps and flow packs tailored to meet the specific needs of hard and soft cheeses
Dessiflex® blister packaging and sachets for pharmaceutical
Formpack® and Formpack® Ultra blister packaging for pharmaceutical
N-Gage lidding film for direct seal onto APET base trays for sliced meat, cheeses and other food
Packpyrus paper-based dairy and meat packaging
P-Plus® tailored permeability films for fresh produce bags and liners
ProtectValve film with venting system for microwave cooking of fresh fruits and vegetables
PushPop® unique, wide opening stand up pouch for easy snacking
Vento® coffee packaging with integrated venting system
ZipSpeed high-speed laminate for stand up pouches with zipper closures
Amcor's environmental packaging initiatives
Amcor is committed to responsible packaging, ensuring that contents arrive at their destinations safety. Responsible packaging is also achieved through manufacturing using the correct amount of the best materials, using best practices, and minimising waste. Groups we partner with include:
Carbon Disclosure Project
Ellen MacArthur Foundation New Plastics Economy
European Union Product Environmental Footprinting Project
Materials Recovery for the Future (MRFF)
Ocean Conservancy Trash Free Seas Alliance
Project REFLEX (Recycling of Flexible Packaging)
The Recycling Partnership
Responsible Aluminium Initiative
SaveFood Initiative
Sedex (Supplier Ethical Data Exchange)
Sustainable Packaging Coalition
World Food Programme
Amcor's sustainable packaging experts consult with our customers on material selection, pack design, product protection and the lifecycle impacts of packaging options. ASSET is Amcor's in-house lifecycle assessment tool. ASSET calculations are available for raw material supplies, conversion to final packaging, and end-of-life for post-consumer packaging waste. In addition, operations can be provided for distribution and filling.
ASSET has certification from the Carbon Trust, a well-respected organisation and leading carbon footprint auditing body. Using the ASSET tool, Amcor offers carbon footprint evaluations that meet key standards in this field (Greenhouse Gas Protocol Product Standard, PAS2050).
Award-winning flexible packaging
Amcor is the proud winner of many innovation and environmental awards, including:
2016 DuPont Award – Gold, Technological Advancement and Responsible Packaging: Formpack® Ultra
2016 DuPont Award – Diamond, Technological Advancement, Responsible Packaging, Enhanced User Experience: 100% Post-consumer recycled PET bottle for Method
2016 World Dairy Innovation Awards (WDIA) – Best Dairy Packaging Design: Kerry Foods Yollies
2016 WPO Worldstar Award – Dessiflex®
2016 WPO Worldstar Award – AirFluSal® Forspiro® inhaler with Formpack® for Sandoz International
2016 WPO Worldstar Award – STELVIN® Inside
2016 WPO Worldstar Award – Hot fill rigid plastics bottle for Lipton® Pandora
2015 UK Packaging Awards – Highly Commended, Best Packaging of a New Product: Kerry Foods Yollies
2015 UK Packaging Awards – Resource Efficient Pack of the Year: ColaLife FlexiPack
2015 FPA Award – Gold, Technical Innovation: Dessiflex®
2015 FPA Award – Silver, Annual Achievement Award