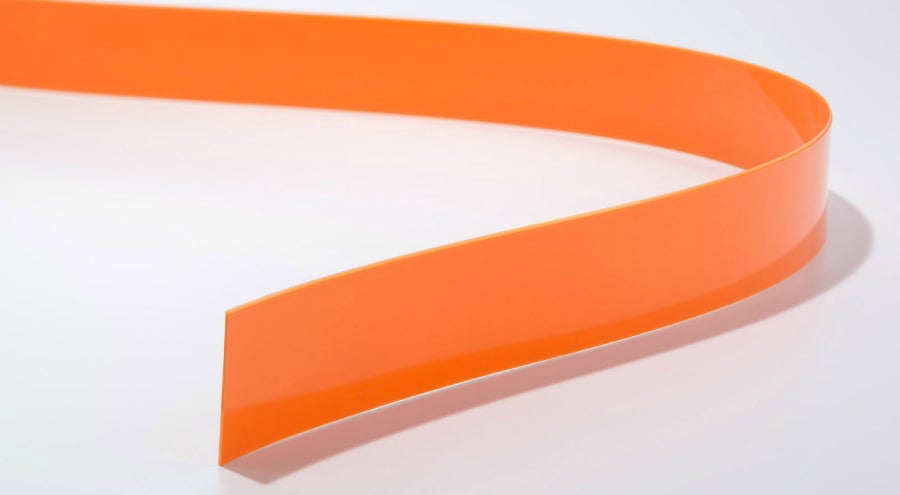 Flexo Concepts® makes printers more efficient and profitable through doctor blade innovations, which are created at its state-of-the-art design and manufacturing facility in Plymouth, Massachusetts, US.
Polymer and composite doctor blade for printing
Flexo Concepts is a world leader in polymer and composite doctor blade technology. TruPoint doctor blades are designed to help printers improve productivity and save money in a wide variety of flexographic printing and packaging applications.
Our blades have longer blade life than steel and will effectively meter all types of inks and coatings. As a result, the printer benefits from fewer blade changes, less press downtime and superior output. All of our TruPoint blades reduce doctor blade-related injuries and minimize anilox roll scoring.
Extending the life of printer blades
In 2013, the company introduced its newest blade, TruPoint Orange® with a MicroTip® edge, as a replacement for steel blades in tag and label and flexible packaging applications. Orange is engineered from a specially formulated polymer to exhibit characteristics of stiffness, rigidity and lubricity.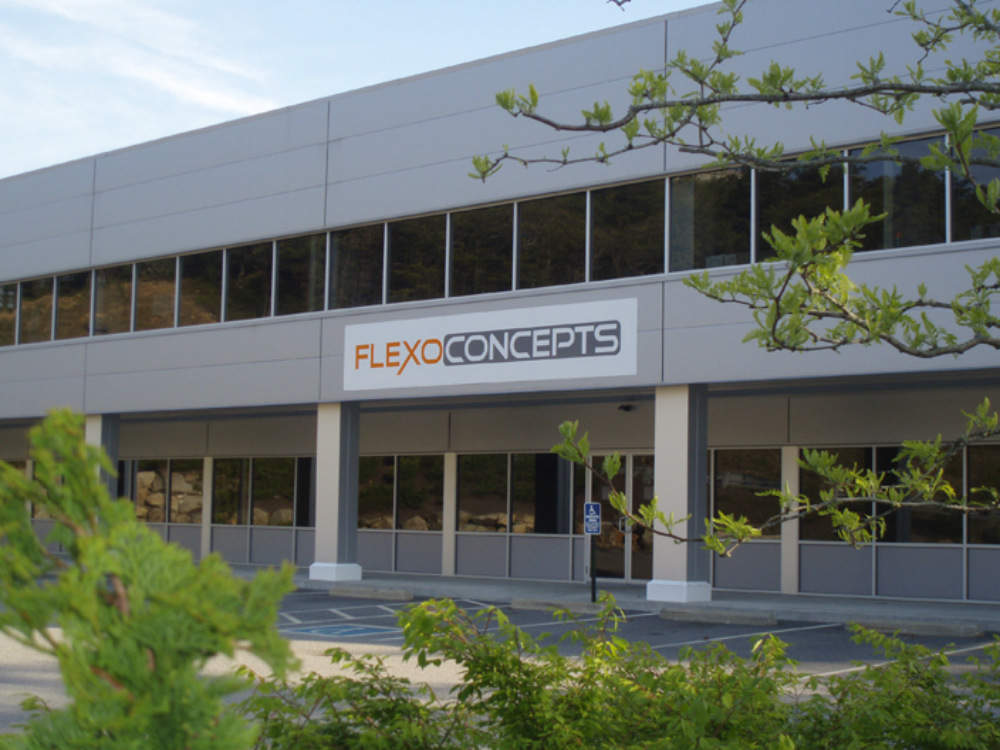 Flexo Concepts is a leading producer of doctor blade technology for the global printing and packaging industries.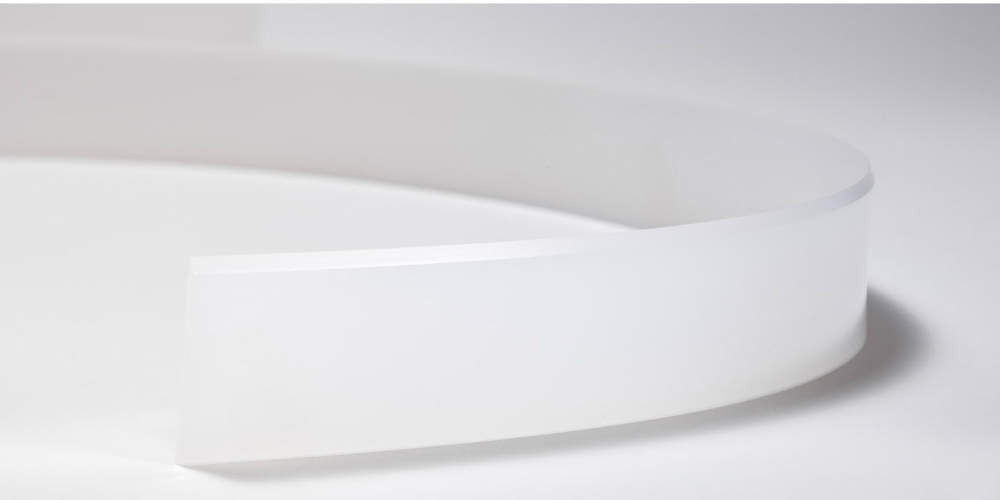 Flexo Concepts is one of the world's leading suppliers of standard UHMW doctor blades for basic graphics and longer blade life in corrugated applications.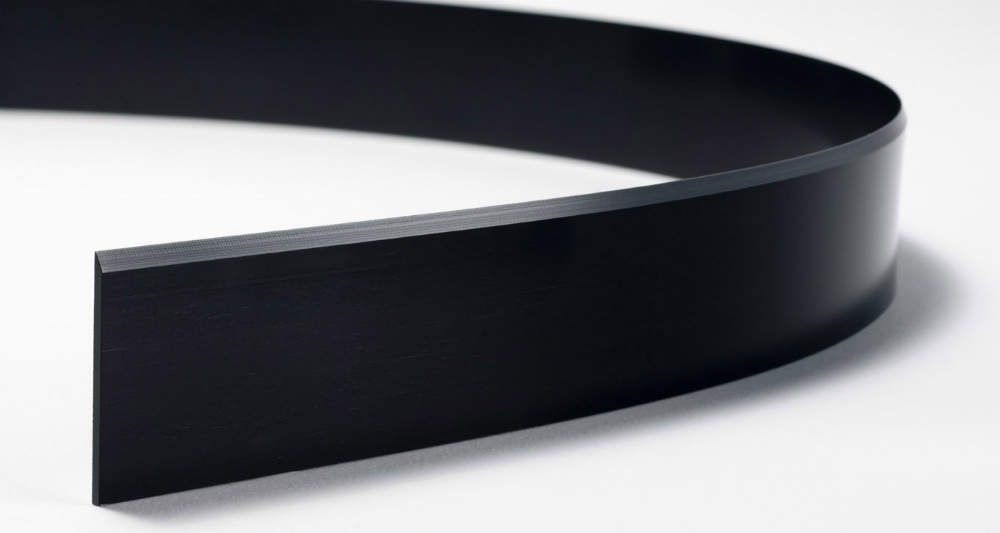 Flexo Concepts is the exclusive manufacturer of TruPoint DuraPoint doctor blades for moderate graphics and longer blade life in corrugated applications.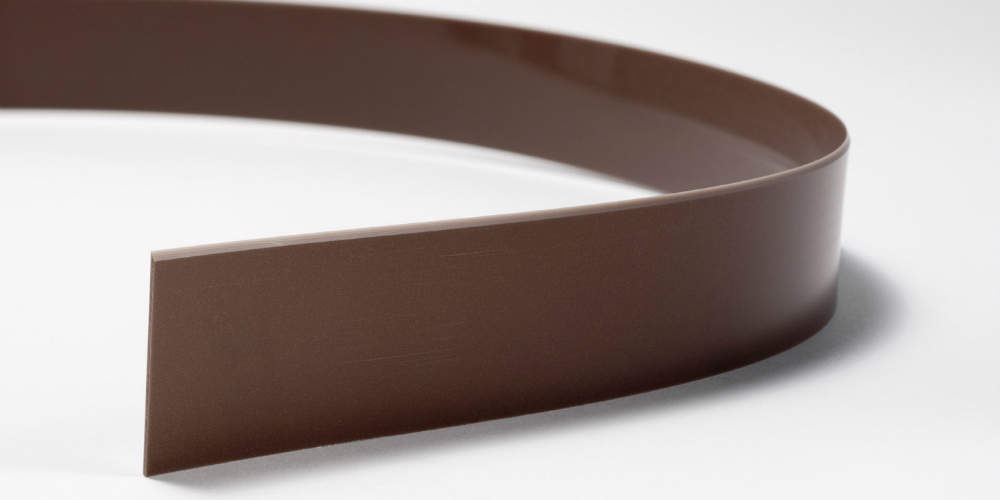 Manufactured from a unique Teflon filled polymer for superior blade life, TruPoint ProFlex doctor blades deliver precision metering in higher line screen applications.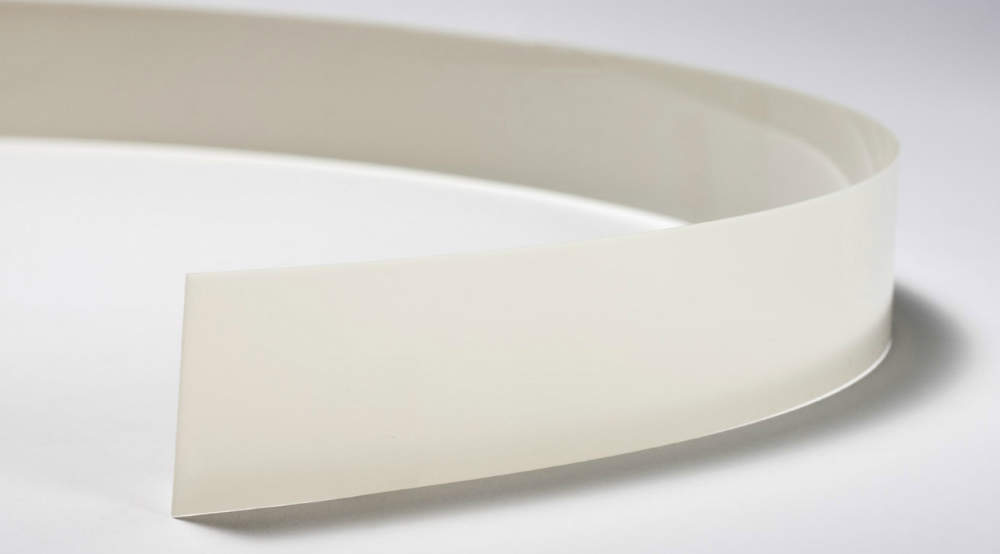 Flexo Concepts' TruPoint Polyester doctor blades can replace steel and reduce anilox scoring as containment blades in chamber doctor blade systems.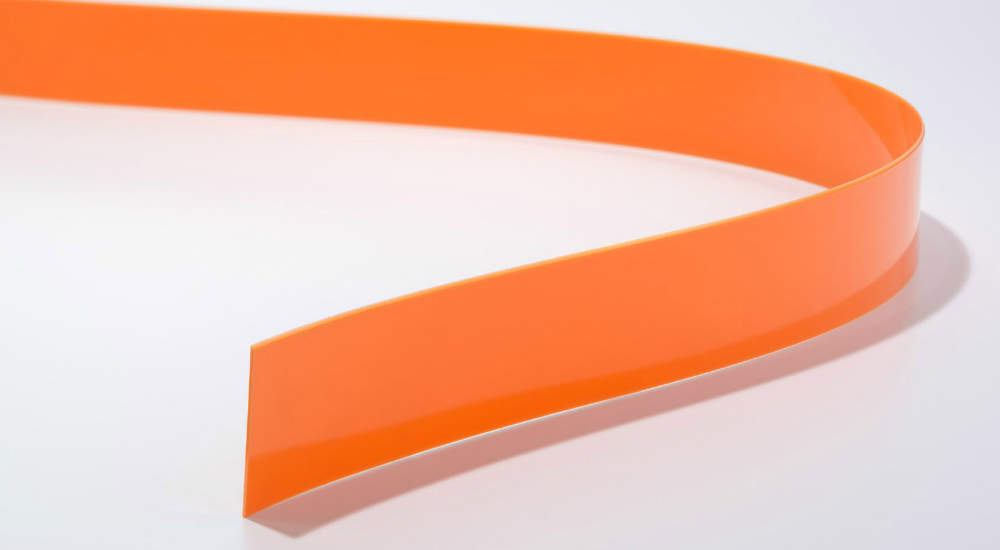 Flexo Concepts' TruPoint Orange doctor blades are a safe and long-lasting alternative to steel blades in demanding tag and label, and flexible packaging applications.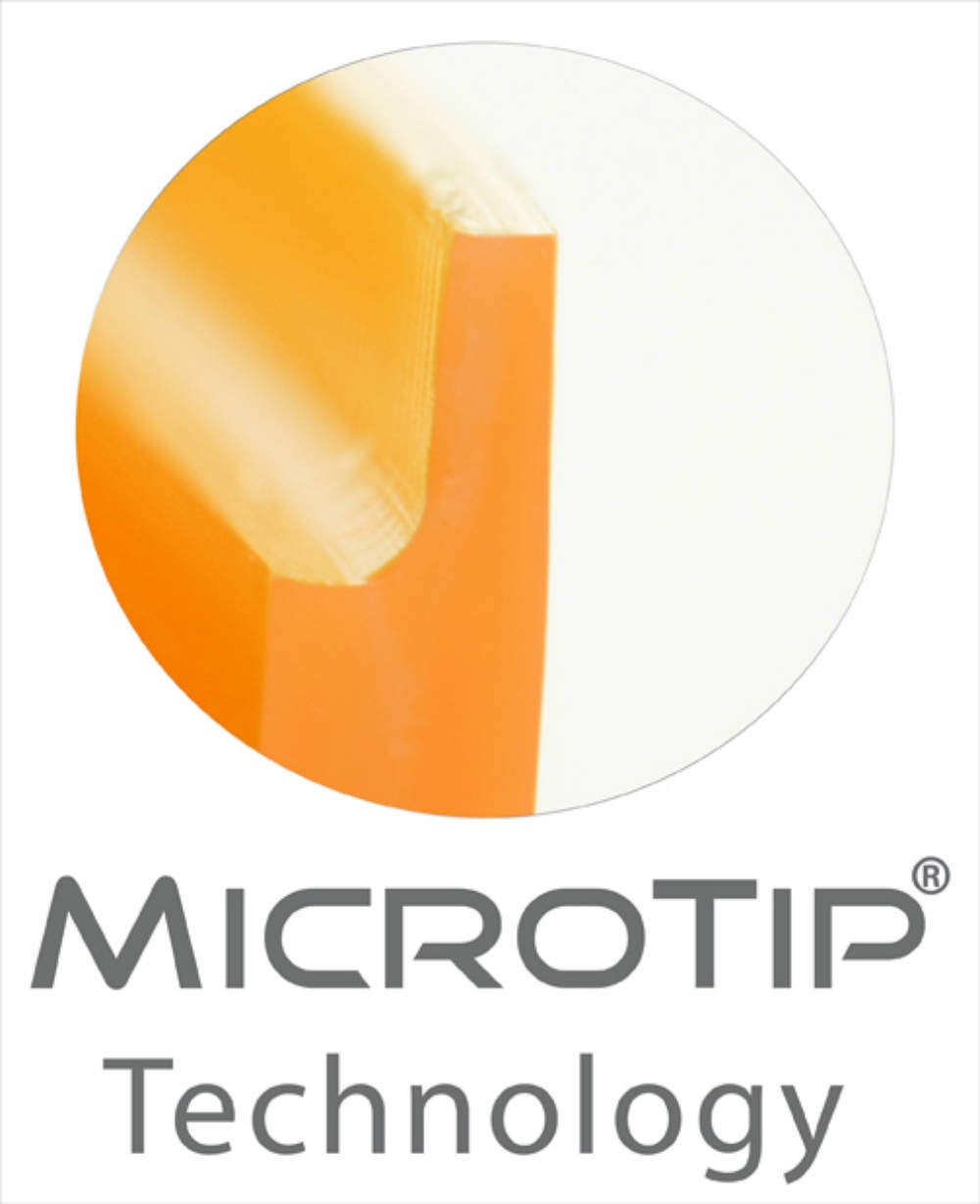 The trademarked MicroTip edge allows for a fine contact area with the anilox roll for consistent metering over the life of the blade.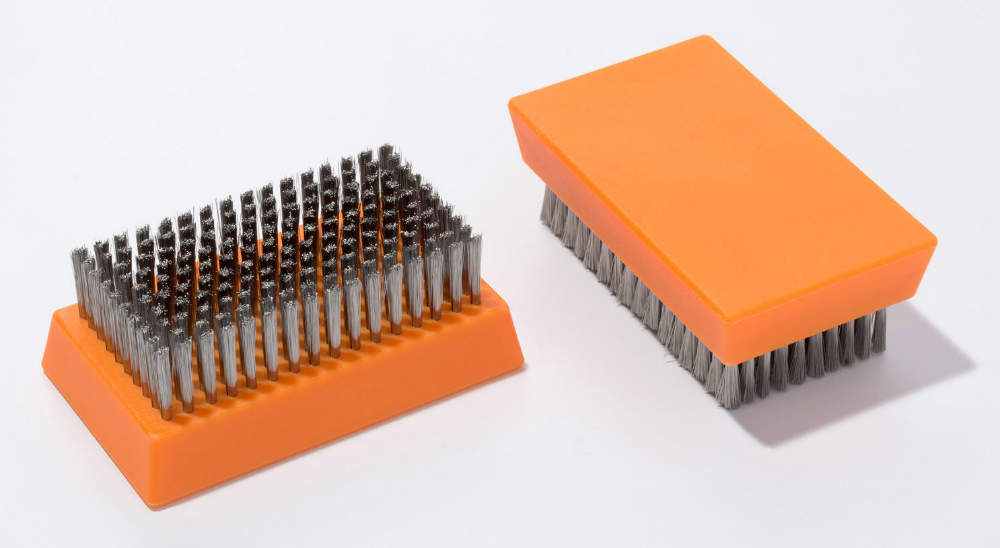 With durable plastic handles to extend life, Flexo Concepts' anilox cleaning brushes help with quick and easy clean-up of anilox rolls and plates.
These properties and tip design allow for a fine contact area with the anilox roll and a fluid transfer of ink to the plate. Orange provides a steady wear period, with no splintering or cracking, and substantially longer blade life than steel. The material has also been shown to eliminate UV ink spitting due to its surface energy qualities.
Blades to enhance precision metering in high-end printing
Most recently, Flexo Concepts has been focused on improving doctor blade tip technology and fine-tuning our newest blade products to further enhance precision metering in higher-end flexographic printing applications.
New variations on our trademarked MicroTip now allow printers to choose a blade for their precise application to optimize metering effectiveness and maximize press efficiency. For example, MicroTip 8 extends the life of blades for increased process work, while MicroTip 10 is a more robust option for white decks and coarser anilox rolls.
New doctor blade materials
Other development efforts center on material advancements to produce doctor blade technology for even the most demanding corrugated, flexible packaging and specialty coating applications. Emphasis will be on improving mechanical and wear properties, as well as creating products that can withstand the challenges of modern press equipment and ink and coating chemistries. New products for these sectors are expected to be released in late-2016.
Innovative doctor blade tip designs and testing
The completion of a high-tech doctor blade innovation lab in 2015 reflects Flexo Concepts' commitment to advancing blade technology to satisfy the diverse, changing needs of the marketplace. Our R&D team works closely with the world's most progressive material suppliers and continually experiments with tip designs to create unique combinations that meet specific performance requirements in the industry.
Before going to market, blades are subjected to rigorous, internal benchmark testing and then undergo advanced third-party testing in the field by customers, industry partners, material labs, and OEMs.
About Flexo Concepts
Established in 1988, Flexo Concepts serves a broad range of market segments including corrugated, flexible packaging, tag & label, folding carton, envelope, coating & laminating and sheetfed offset coating. We have a strong international presence with global distribution, multiple overseas sales representatives and a European warehouse.
Manufacturing is performed exclusively in the United States, in our facility in Plymouth, Massachusetts. Our well-trained staff uses a consultative approach and extensive industry knowledge to help printers find the right products and makes the management of doctor blades easy for customers. We work closely with a number of OEMs and have succeeded in getting TruPoint blades shipped standard with new presses and ancillary equipment going into the market.
To learn more about how our doctor blades can help you increase productivity and save money, complete the form below to request a TruPoint sample for your application.