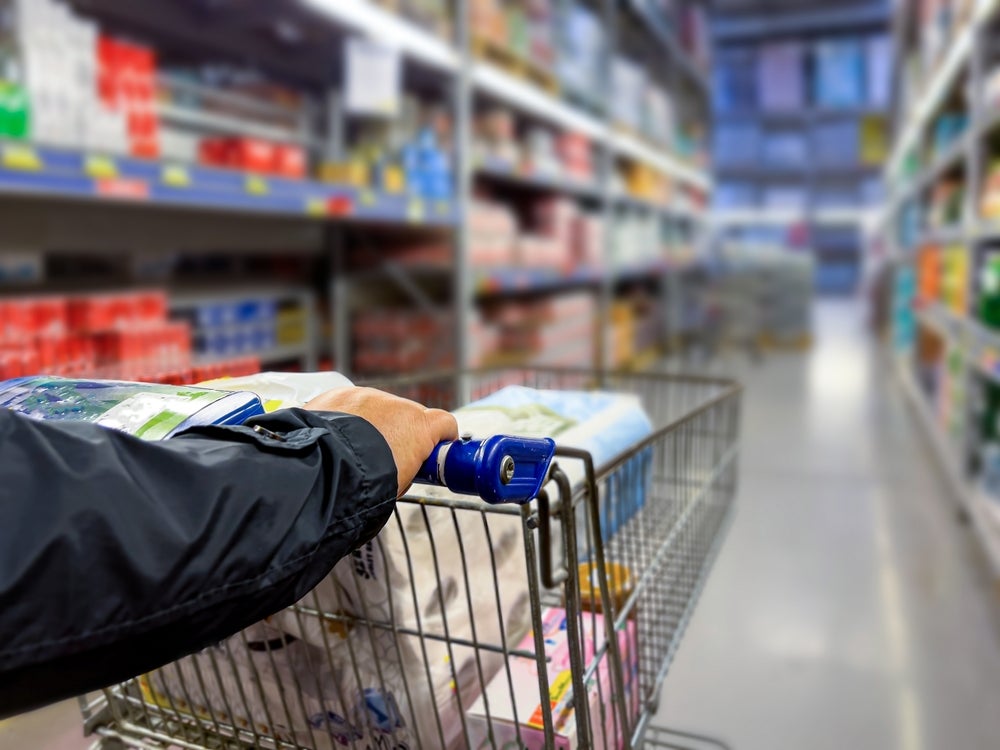 Understandably ESG remains a high-ranking theme within the packaging sector and with world leaders recently attending COP27, there is a renewed push from governments, businesses and environmental agencies to build a global circular economy.
According to Eurostat, the statistical office of the European Union, of all the plastic packaging waste produced in Europe, less than half is recycled and in 2020, plastics accounted for nearly 20% of all packaging waste.
Worldwide there are examples of movements to promote circular economies. In India, the Worldwide Fund for Nature India (WWF India) partnered with the Confederation of Indian Industry (CII) in an effort to build a circular system for plastics. CEO of Deshwal Waste Management stated in India's news publication, The Economic Times, that a circular economy was key to preserving the country's environmental conditions and would result in a 44% reduction in greenhouse gas emissions.
In a bid to boost circularity within the UK, packaging manufacturer and consultancy Duo invested £3M to establish Duclo Recycling, a new recycling business that specialises in the recovery and recycling of plastic packaging to prevent end-of-use material going to waste. The plant will enable Duclo Recycling to recycle around 7,000 tonnes of plastic by the end of 2022, with ambitions to double this in 2023.

Packaging waste is a global issue and there is no doubt that FMCG companies have a large role to play in improving the planet for everyone's benefit, so Ryan Ellington has examined the top five FMCG companies to find out what they are doing to create a more circular packaging economy for all.
1. The Coca-Cola Company
US multinational beverage corporation, The Coca-Cola Company is firmly committed to building a sustainable future and with the launch of its 'World Without Waste' initiative back in 2018, the drinks company has an aim of recycling as many cans/bottles as it produces.
Just as recently as February 2022, The Coca-Cola Company announced a new reusable packaging goal. Its aim is to have at least 25% of its beverages worldwide by volume sold in refillable/returnable glass or plastic bottles or in fountain dispensers with reusable packaging. The company has also reduced the use of coloured rPET in its packaging, to make its bottles easier to recycle, such as turning its Sprite bottles from green to clear.
A spokesperson for Coca-Cola Europacific Partners (CCEP), packaging partners of The Coca-Cola Company, told Packaging Gateway exclusively: "We are committed to reducing the impact of our packaging on the environment and supporting a low carbon, circular economy. To do this, we're reducing our use of packaging where we can and ensuring that the equivalent of all the packaging we do use is collected, reused or recycled so that it does not end up as waste or litter.
"The roll-out of bottles with attached caps is the latest packaging innovation we've brought to the market. The new packaging design makes us the first major soft drinks company, in partnership with The Coca-Cola Company, to make the switch. This makes it easier to recycle the entire package and ensure no cap gets left behind."
The spokesperson pointed out the aim is to implement these caps across all Coca-Cola brands and pack sizes by the end of 2024 and added: "Our 500ml bottles are now made from 100% recycled plastic, saving 29,000 tonnes of virgin plastic each year."
The Coca-Cola Company's key circularity goals:
By 2030: Reduce absolute greenhouse gas emissions by 25%
By 2030: Use at least 50% recycled material in its packaging.
2. AB InBev
Anheuser-Busch InBev, better known as A-B InBev, is one of the world's largest beer brewers and places sustainability at the top of its agenda with a commitment to supporting the United Nations Sustainable Development Goals and broader global sustainable development agenda.
Since 2019 packs of its Jupiler brand have been sold in Belgium with 100% recycled shrink packaging, transforming what was previously waste, into packaging again. Then in 2020, in the UK, A-B InBev made an investment of close to US$8m to replace plastic rings with technologies like KeelClip, a recyclable paperboard alternative.
In terms of circularity, the drinks producer is working towards closing the loop and having 100% of its products in packaging that is returnable or made from a majority-recycled content by 2025. In 2020, A-B InBev launched the 'Return Home' project in Bogota, Columbia, a country where it claims to sell one million bottles per day, in order to collect single-use plastic bottles for recycling.
A-BInBev's key circularity goals:
By 2025: 100% of its products will be in packaging that is returnable or made from majority recycled content
By 2025: 100% of its purchased electricity will come from renewable sources
By 2025: A quarter (25%) reduction in CO2 emissions across the whole value chain.
3. PepsiCo
US multinational food, snack and beverage corporation PepsiCo has a vision of becoming a global leader in beverages and convenient foods by putting sustainability first. PepsiCo states that packaging plays a key role in its overall sustainability agenda. It actively supports different policies used to promote a more sustainable, circular economy for packaging, including well-designed Extended Producer Responsibility (EPR) programmes that leverage industry leadership.
In 2021 the company launched its sustainability programme, PepsiCo Positive (PEP+). The programme aims to make its plastic packaging from 50% recycled materials and halve its use of virgin plastic by 2030. The company states that it is working towards its vision of building a world where packaging never becomes waste.
A spokesperson from PepsiCo told Packaging Gateway: "We plan to do that by reducing the amount of packaging we use, working to ensure more is recycled and available for reuse and reinventing our packaging through exploring different models (such as reuse and refill) and innovating to use different materials. As part of our efforts on reduction, PepsiCo has a goal to cut virgin plastic per serving by 50% across its food & beverage portfolio by 2030."
The spokesperson added that alongside the company's work to reduce the amount of packaging it uses through methods such as light-weighting bottles, it is also working to use more recycled content in its packaging.
"In 2021, we transitioned several brands to 100% recycled plastic bottles (excluding cap and label) across 22 global markets. On recycling, PepsiCo is seeking to improve collection and recycling infrastructure through partnership investments and consumer engagement. This includes our participation in the Holy Grail 2.0 initiative to improve waste sorting through the use of invisible digital codes printed on packaging."
In the US, PepsiCo is partnering with the American Beverage Association, independent conservation organisation World Wildlife Fund (WWF), The Recycling Partnership and local governments on an initiative called Every Bottle Back to invest in recycling infrastructure upgrades, expand access to recycling and support community education efforts.
"Reinvention requires innovation, and so PepsiCo is developing disruptive and innovative business models and technologies aimed to transform the way the world thinks about packaging. We are partnering with Pulpex with the goal to offer the first 100% recyclable paper bottle at scale, and globally expanding SodaStream, a game-changing platform that dramatically reduces the need for beverage packaging," the spokesperson continued.
PepsiCo's key circularity goals:
By 2025: Design 100% of its packaging to be recyclable, compostable, biodegradable, or reusable
By 2030: Cut virgin plastic from non-renewable sources per serving across its global beverages and convenient foods portfolio by 50%.
4. Nestlé
Swiss multinational food and drinks company Nestlé places sustainability firmly at the top of the agenda with the understanding that packaging has a vital role to play. The company has a vision that none of its packaging goes to landfill or ends up as litter, and it is committed to reducing its plastic use.
Nestléstates it has achieved four million tonnes of greenhouse gas emissions (CO2e) reductions through its projects. The company also explains that its Institute of Packaging Science and five-pillar packaging strategy shows its building a waste-free future.
"It is important to remember that food packaging is vital for protecting food against external influences such as moisture, heat, light, microbes or bacteria. Packaging preserves food and ensures it doesn't spoil. It also helps reduce food waste. Plastic has made food safer. The packaging of food is much more demanding than the packaging of cleaning agents, for example," a spokesperson for Nestlé told Packaging Gateway exclusively.
Nestlé plans to cut its plastic usage by reducing the weight of its plastic packaging by 35%, from 1.5 million tons in 2019 to 0.98 million tons at the end of 2021, as a result of product portfolio shifts and packaging redesigns.
The spokesperson explained: "In fact, we have moved beyond peak virgin plastic packaging and we are consistently reducing plastic year-on-year since our highest level in 2019, even while our business continues to grow. Another way is through reusable and refillable systems. We have run over 20 pilots of reuse and refill systems in 12 countries, but we recognise that more needs to be done here. We will work with our retail partners to increase and scale up reuse and refill systems.
"Another approach is by redesigning packaging or pioneering alternative packaging. As of 2021, one-quarter of our plastic packaging that had previously not been designed for recycling had been improved and redesigned so that it could be recycled. At the same time, we additionally phased out non-recyclable materials.
As of the end of 2021, the spokesperson said 80% of Nestlé's plastic packaging had been designed for recycling. In other words, it was made in such a way that it could be recycled in dedicated recycling facilities.
"We expect to reach more than 95% by 2025 and remain committed to achieving 100%. We also believe that it is important to support dedicated recycling infrastructure."
The spokesperson was honest about the fact a lack of infrastructure is currently the main barrier for a waste-free future.
Nestlé is therefore actively advocating for a legally binding Global Plastics Treaty and the prospect of new, harmonised national regulations to follow, which it believes will help to end plastic pollution.
Nestlé's key circularity goals:
By 2025: More than 95% of plastic packaging will be designed for recycling systems.
5. Procter & Gamble
US multinational consumer goods corporation Procter & Gamble believes packaging plays an essential role in delivering products to consumers. It wants to push greater circularity for end-of-life packaging by working towards 100% recyclable or reusable packaging.
The consumer goods company acknowledges that plastic waste in the environment is a serious problem and that driving greater circularity for plastics will require collaboration. This belief has seen partnerships such as The Alliance to End Plastic Waste, an initiative supported by over 50 companies committed to investing at least US$1.5bn by 2023 in solutions that stop plastic leakage to the environment.
Procter & Gamble's key circularity goals:
By 2030: 100% recyclable or reusable packaging
By 2030: 50% reduction in virgin petroleum plastic resin in its packaging.