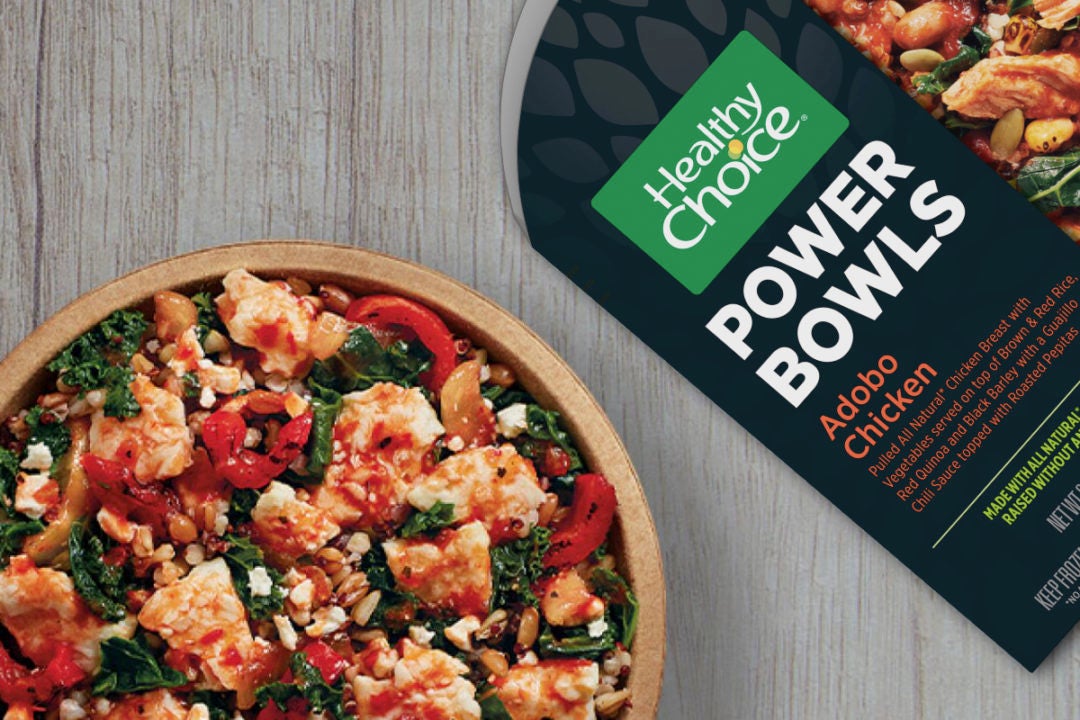 US-based food company Conagra Brands has announced that it will continue its partnership with recyclable packaging developer Footprint to work towards sustainability goals.
Conagra Brands, whose portfolio includes Birds Eye and Slim Jim, will be using plant-based fibre bowls developed by Footprint for its Healthy Choice Power Bowls, P.F. Chang's Ramen single-serve meals, and new product Hungry-Man Double Meat Bowls.
Using plant-based fibres instead of plastic will reduce the carbon footprint of manufacturing the bowls by around 50% to 70%, equivalent to 34,117 tonnes.
In January 2020, Conagra said that the company is striving to make all of its plastic packaging renewable, recyclable, or compostable by 2025.
Conagra and Footprint initially partnered in 2017 to develop packaging for Conagra's 'Healthy Choice Power Bowls' products. Since introducing this packaging, Conagra has avoided using more than 3.5 million pounds of plastic packaging.
Response to the partnership
Conagra senior director of sustainable development Katya Hantel told Packaging Gateway: "Our partnership with Footprint began in 2014 as we sought to develop new packaging technologies to use in frozen single-serve meals. The results of our partnership came to store shelves in 2017 with the introduction of Healthy Choice Power Bowls, which featured a first-of-its-kind serving bowl made from plant-based fibres.
"Innovative partners like Footprint are critical to developing the technologies needed to achieve our goal to make 100 per cent of our plastic packaging renewable, recyclable or compostable by 2025. As we look to the future, we will continue to seek out new opportunities to introduce sustainable packaging solutions."
Footprint CEO Troy Swope told Packaging Gateway: "We initially partnered with Conagra in 2014 to provide a plant-based packaging solution that could replace plastic alternatives. We have created solutions that don't sacrifice cost, quality, or performance for consumers and are proud to continue partnering with Conagra to provide the solutions that not only push their sustainability agenda but are also safe for the human body and the environment.
"Recently, with the increased demands for single-serve foods, we expanded our partnership with Conagra to bring a new line of plant-based fibre packaging to Healthy Choice Power Bowls, new Hungry-Man Double Meat Bowls, and P.F. Chang's Ramen. The versatile material is microwave safe, non-stick, and cooler to the touch than traditional plastic packaging. Our 100% bio-based solutions are supporting Conagra Brands, and some of the nation's leading food
brands, in meeting their sustainable packaging goals with products in grocery stores across the country.
"We're looking forward to growing partnerships with Conagra and other major food producers to deliver the quality consumers expect, without the toxic chemicals that come in plastic packaging. We're thrilled to be working with these major brands to help reduce the amount of plastic in our ecosystem on a global scale, ultimately creating a more sustainable planet for all."