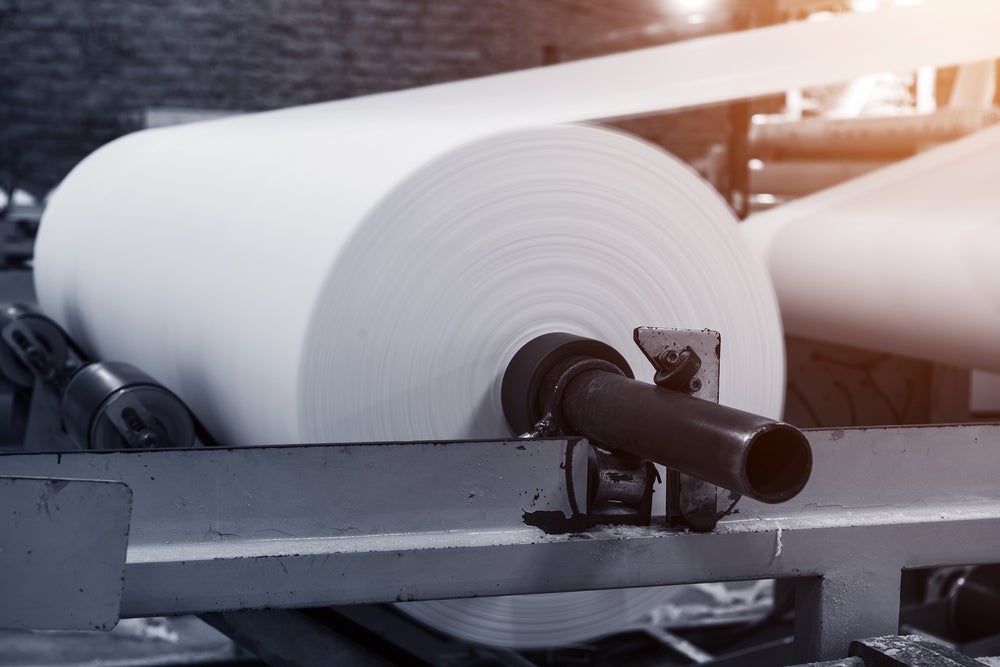 Today (4 April) Stora Enso announced that it has finalised the divestment of its paper production site in Hylte Sweden and all related assets to sawmill and planing mill company Sweden Timber.
Paper mill company Stora Enso says the enterprise value of the deal is approximately EUR18m and based on 2022 figures the divestment is expected to reduce the company's annual sales by approximately EUR160m. The move will also result in a reduction of Stora Enso's annual newsprint paper capacity by 245,000 tonnes.
Stora Enso announced that it had signed an agreement to divest its paper production site in Hylte, Sweden and all its related assets to Sweden Timber on 27 January.
At the same time the company revealed that it had decided against divesting its Anjala paper production site in Finland.
The move concluded the company's plan to divest four of its five paper production sites.
Stora Enso's chief financial officer, Seppo Parvi, said at the time: "I am pleased that Sweden Timber will continue to serve Hylte's paper customers with the intent to further develop the operations. For the Anjala site, we have concluded that the benefits from retaining the site within the Group exceed the value of explored divestment opportunities." 
Last month Packaging Gateway reported that Stora Enso had completed the divestment of its Nymölla paper site in Sweden and its Maxau paper site in Germany.
Stora Enso's paper division was discontinued on 1 January 2023, whilst the retained Langerbrugge in Belgium and Anjala paper production sites were being integrated into packaging materials division reporting.
Stora Enso said the move falls in line with its focus on the long-term growth potential of its renewable products in packaging and biomaterials innovations.
Last week (29 March) Stora Enso revealed its collaboration with polyester and phenolic resin development specialists Kolon industries to develop biobased polymers.
Stora Enso's biomaterials division executive vice-president Johanna Hagelberg said: "Together with Kolon Industries, we will be developing and validating commercially attractive formulations and applications based on FDCA-based polyesters and HMF-based resins.