Alpha Packaging manufactures high-quality jars and bottles, produced from polyethylene terephthalate (PET), high-density polyethylene (HDPE), polypropylene (PP) and polylactic acid (PLA).
The company's products cater for the pharmaceutical, nutritional, personal care, consumer chemical, food and beverage markets.
Injection moulding, injection stretch blow moulding and extrusion blow moulding of resins
Apha specialises in superior-quality injection and injection stretch blow moulding, as well as extrusion blow moulding. The company only uses FDA-approved resins, including recycled (post-consumer) PET and HDPE, which have FDA letters of non-objection. For products that are not compatible with other plastic resins, the company offers polyvinyl chloride (PVC) resin products.
Stock and custom containers available with short lead times
The packaging company manufactures both stock and unique custom containers in a range of colours and styles with short lead times.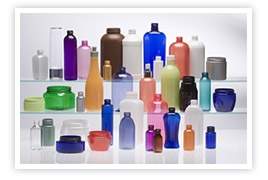 High-quality PET, HDPE, PP and polylactic acid jars and bottles are Alpha Packaging's manufacturing speciality.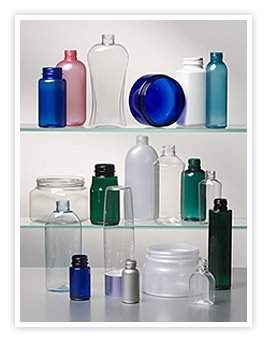 FDA-approved resins, such as recycled PET and HDPE, are the only resin materials used by the company.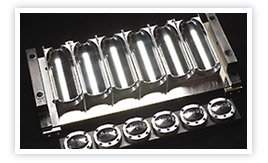 Apha specialises in injection moulding, injection stretch blow moulding and extrusion blow moulding.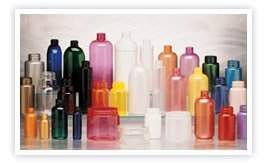 The company manufactures stock and custom containers in a variety of styles and colours, increasing pace of product delivery.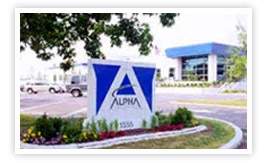 Alpha Packaging has nine plant facilities located worldwide, including North America and Europe.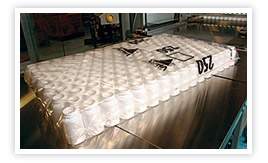 Alpha's PERFect-Pack system envelopes single bottle layers into a perforated plastic bag, which can be 'unzipped' by the customer, providing a more convenient and economical shipping solution.
Alpha's tool-building and in-house engineering departments work in a six-step process with its customers to bring their ideas from 'art to part' for many manufacturing processes, including injection blow moulding, injection stretch blow moulding, extrusion blow moulding and reheat and blow moulding.
Worldwide PET, HDPE and PLA jar and bottle manufacturing plants
The company has several plants to serve its North American and worldwide customers, including a 210,000ft² headquarters in St Louis, Missouri, US; a 160,000ft² plant in Salt Lake City, Utah; a 76,000ft² plant in Vancouver, British Columbia; and a 290,000ft² plant in Cleveland, Ohio.
Apha customers in Europe are catered for via a 45,000ft² plant in the Netherlands, which specialises in PET packaging.
The company's Technigraph container decorating facility in Winona, Minnesota, produces high-quality screen printing, spray frosting and other high-end decorating techniques.
Custom packaging moulding to build customer brands
At Alpha, custom moulding means many things, including:
A proprietary line of packaging designed in-house and manufactured for stock
A unique bottle or jar designed for the exclusive use of a single customer
A special finish on an existing Alpha produced container
A range of other moulding specialties, providing customers with packaging solutions
Alpha Packaging focuses on packaging that sells its customers' products, whether it's creating a packaging solution from idea to manufacture, or combining existing components into a new solution.
Space-saving and waste eliminating perforated plastic shipping bags for bottles
Alpha's PERFect-Pack system envelopes single layers of bottles into a perforated plastic bag, providing a convenient and economical shipping solution.
Unfilled bottles are automatically inserted into customised perforated plastic bags. The bags are sealed, labeled and stacked to the customer's desired pallet height. Customers can buy as little as one pallet of select container sizes in Alpha's PERFect-Pack bagging system.
As the packaged and palletted bottles reach the customer, workers can strip the outer-shrinkwrap, then take each layer of bottles off the stack and simply 'unzip' each bottle bag using the perforation.
Advantages of the PERFect-Pack system include:
Space-saving: by eliminating 'head space', wasted in corrugated shipping boxes, customers can pack more of their product into every delivery and storage facility
Improved ergonomics: floor personnel can handle each layer of bottles separately, instead of handling the entire pallet contents at once
Reduced trash: eliminates cost, waste and dust factors associated with corrugated cartons
Improved stacking quality: PERFect-Packs provide more stable, sturdier and stronger stacked pallets
One Alpha customer packaged 250cc packers in a four carton high pallet, standing 101.5in tall, yielding 7,524 bottles using the PERFect-Pack. The customer's previous pallet of corrugated cartons only held 5,400 bottles. As a consequence, Alpha's PERFect-Pack increased the amount of product in each customer's truckload by 39%.