Decapac is a pioneer in the development, manufacture and sale of plastic packaging.
In 1978 current managing director Jos De Cat took over a small trade company in Brussels. With this step the new manager said farewell to the fabrication of tooling for the plastic industry – for now at least. Thanks to his new firm he quickly became a specialist in machinery for the food industry. A year later the business name changed to Decatechnic, and in 1985 the company moved to Herentals near the E313 motorway.
Plastic packaging
At the end of the 80s the demand for plastic packaging accelerated incredibly and Jos De Cat was on the front line with his knowledge of plastics. He anticipated this growing market with the establishment of Decapac in 1989.
As a pioneer, Decapac gained great success with the development and selling of plastic packaging. It was the beginning of a true success story as the further development of Decapac is still going on today.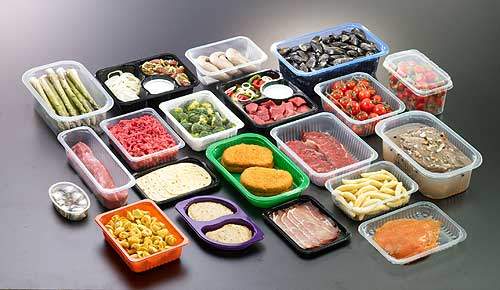 Decapac develops, manufactures and sells plastic packaging.

Decapac works on tailored plastic packaging development projects with its clients.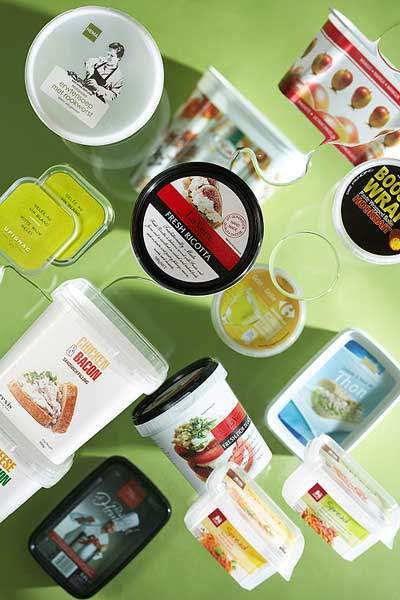 Decapac has its own production facillities for injection moulded packaging.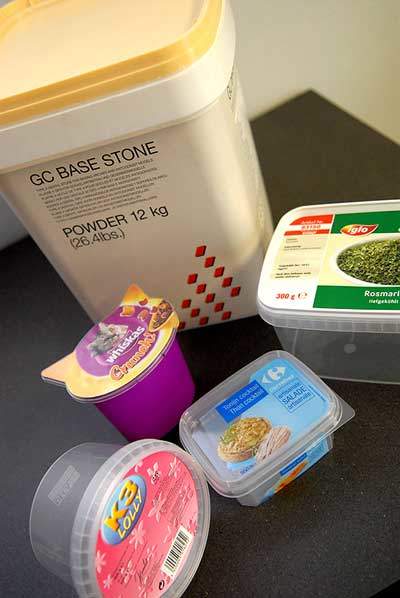 Sister company Decatechnic is the place to go for dosing, filling and packaging machinery.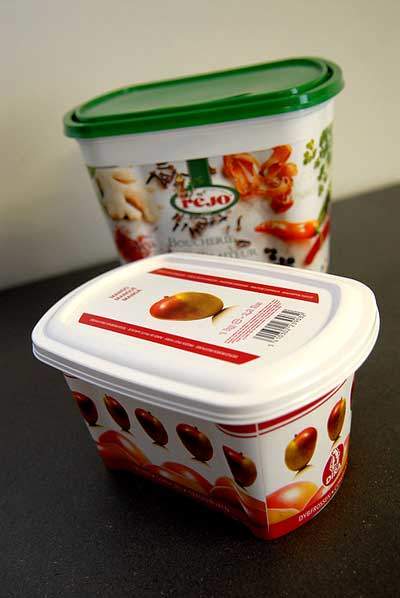 Decapac and Decatechnic also deliver projects that encompass complete packaging lines.
Tailored plastic packaging development projects
Flexibility, customer service and innovation are the key words of this company.
Decapac distinguishes itself by the eagerness with which it steps into a new tailored development project with each customer. A packaging that meets all requirements is designed together with the customer. For this, in-mould labelling is used more and more. In this way the packaging can be personalised entirely by decoration.
Injection moulded packaging
Decapac has its own production facillities for injection moulded packaging. Here they are constantly searching for technical innovations and they are investing heavily in new robots and training. This all results in an extensive range of packaging in different sizes and formats under an own brand name and an ever-growing know-how in injection moulding and working with IML. Thanks to a wide stock and a storage space of over 10,000m² Decapac can guarantee quick deliveries and an outstanding customer service.
Dosing, filling and packaging machinery
Furthermore, sister company Decatechnic is the place to go for dosing, filling and packaging machinery. Thanks to the capabilities of Decapac and Decatechnic, the Deca Packaging Group offers a unique service to companies in the food industry and other industries, since they can guarantee the machinery and packaging are optimally coordinated. Therefore customers can work with one specialist to handle the complete filling and packaging process. With this unique selling point, the Deca Packaging Group has captured a prominent place in the Belgian food inustry with references such as Colruyt, Carrefour, Ter Beke, Hot Cuisine, Hamal Signature and Renmans.
Complete packaging lines
Decapac and Decatechnic also deliver total projects that embrace the entire packaging process. These packaging lines are compiled together with the customer and provide for every step needed to package a product such as the destacking, filling, sealing and labelling of the packaging.
This is why so many companies from Belgium and abroad rely on Deca Packaging Group to find a suitable solution for their packaging problems.