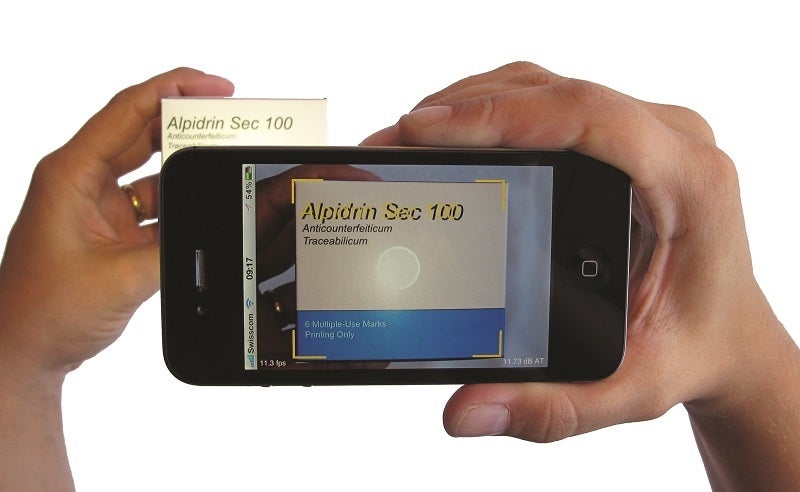 Benefits of Solutions and Services
Effective Against Counterfeiting: Cryptoglyph & Fingerprint
Covert brand protection solutions are very effective against counterfeiting
Because they are invisible, they are highly secure against copying
Likewise, because they do not require any additional consumables, they can be simple and low cost to implement
Finally, because they do not impact product design, they do not require any regulatory approval and can be applied in-house
Seamless Integration
AlpVision's product authentication and counterfeit protection solutions are developed with brand owners' existing operations and facilities in mind, and customized to meet their unique anti-counterfeiting needs
As AlpVision's digital authentication solutions require no visible markings, no additional consumables, no special reading devices, and no changes to the production process, they are designed to seamlessly integrate manufacturers' existing production lines and thus have the best security to price ratio on the market.
Think Marketing!
In addition to providing instant positive authentication, AlpVision's mobile authentication solution allows brand owners to connect with and market directly to experts in the field, supply chain agents and consumers through market studies, product releases and news, promotional discounts and upcoming events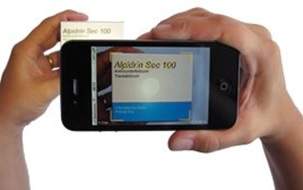 AlpVision solutions can use smartphones to verify product authenticity.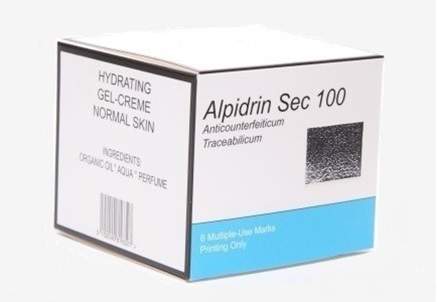 Products from Alpvision include tamper-evident labels and anti-counterfeiting technology.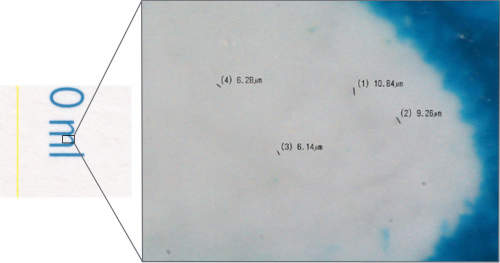 An example of an offset printed Cryptoglyph with printed dots below 10µm.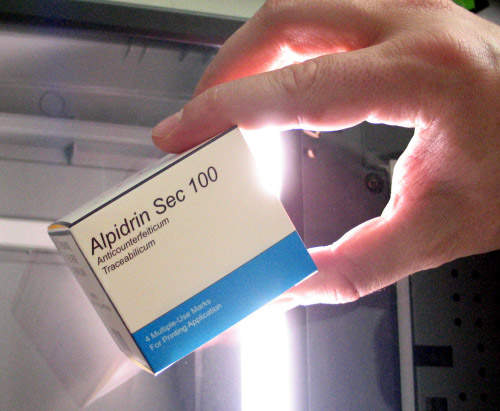 'Genuine-or-fake' detection using a standard, off-the-shelf office scanner.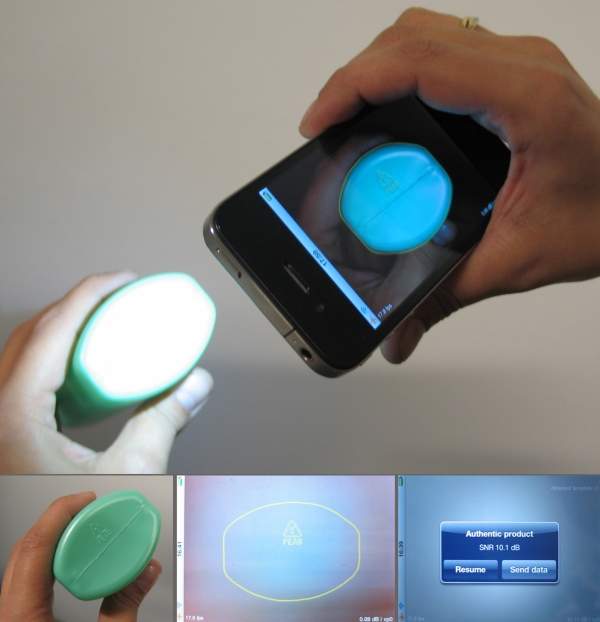 Three-second 'genuine-or-fake' verification with an iPhone.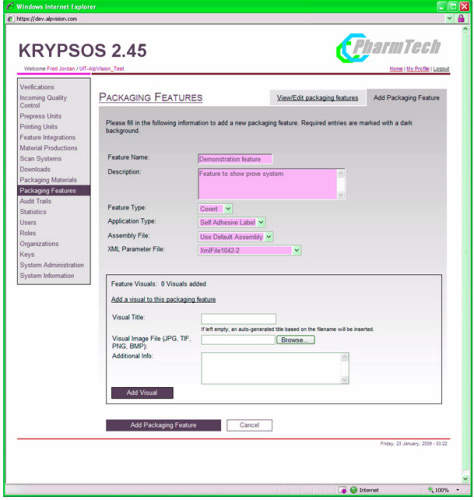 A screenshot of the Krypsos anti-counterfeiting management software customised for brand manufacturers and delivered by AlpVision under the form of licence.
AlpVision is a leading supplier of digital anti-counterfeiting solutions that are ideal to protect large volumes of primary and secondary packaging and labels. Regular smartphones are used to authenticate products instantly and without network connection.
AlpVision's solutions are used to protect each year more than ten billion branded products for fast-moving consumer goods (FMGC) manufacturers, in particular for the pharmaceutical and tobacco industries.
Invisible marking technology using standard varnish: Cryptoglyph
Cryptoglyph in an invisible security feature using only standard varnish and standard industrial printing processes (rotogravure, flexography, offset). Applied during the normal printing process, this technology can be used on packaging, label, blister, flexible, seal liner and metal.
Patterns of micro-dots, invisible to the naked eye can also be generated on the whole surface of the packaging or labelling using standard visible ink.
Invisible on-product technology: Fingerprint
Fingerprint invisible technology uses the microstructure of the product itself as security feature. No extra implementation or production costs are added. This technology can be used on plastic or metal products, for example flip off caps.
Visible security technology for packaging and tamper-evident labels
Smart Embossing is a visible security feature with a metallic look. It can be directly integrated in the packaging or added in form of a normal or tamper-evident label.
Cost-effective covert security for packaged goods
The covert security feature is produced without any change in the production process or any alteration of the production speed, resulting in no extra production costs.
Anti-counterfeiting software
Under the Krypsos™ brand, AlpVision provides licences for a comprehensive range of software solutions that help combat counterfeiting on a worldwide scale, uncovering any signs of market diversion and allowing the product manufacturer full access to monitor activities. In addition, anti-counterfeiting solutions from AlpVision meet US health authority regulations for pharmaceutical products.
Covert marking detection using software and standard imaging devices
Detection of covert marking can be carried out by a standard office scanner or a smartphone. A 'genuine or fake' reading can be achieved from capturing a small sample of the label.
This is a simple security procedure that can be performed anywhere by an authorised party without requiring any specific training.
About AlpVision's anti-counterfeiting business
AlpVision is the world's leader in digital invisible technologies for product authentication and counterfeit protection. In 2001, AlpVision invented a breakthrough authentication technology, widely used today by Forbes 2000 companies. AlpVision reached profitability in 2003 and has grown steadily ever since.