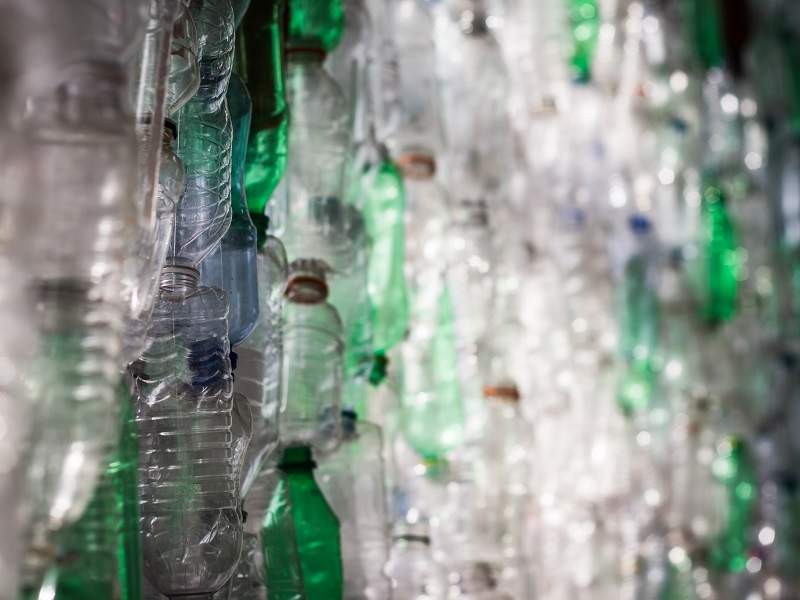 UK-based food and drink manufacturer Princes is aiming to increase the recycled content in its plastic bottles to more than 50% by September.
Being responsible for the production of 7% of plastic bottles used in the UK, the company says processes to improve recyclability have already started, with the target expected to be met within the next four months.
Princes corporate relations director David McDiarmid said: "We want to increase the recycled content of all the plastic we use and have been working for some time to implement 51% RPET (recycled plastic).
"This is a significant step for not only ourselves but the wider grocery industry too as we will reach millions of households through our supply of brands and customer own-brand soft drinks and oils."
---
Paper and plastic packaging products provider Novolex is to acquire US-based consumer goods company Newell Brands' Waddington Group packaging unit in a $2.3bn deal.
With 16 sites spread across the US, Canada, Ireland, the Netherlands and the UK, Waddington manufactures and markets packaging and disposables for the foodservice, bakery, deli and confectionery markets.
The company has different brands, including Eco-Products, which serves the green packaging segment, Polar Pak containers for drink-ware and cutlery and WNA for upscale disposable plastic products.
---
Mexican beer brand Corona partnered with non-profit organisation Parley for the Oceans to launch a limited-edition pair of sunglasses entirely made from Parley Ocean Plastic material recovered from marine debris and coasts.
Available for purchase on Net-a-Porter from 1 June, the Clean Waves sunglasses will be sold in a bid to help prevent plastic from contaminating the oceans.
Each pair will feature individual geographical coordinates, which indicate a specific island near Bali, Maldives or Palau that has been affected by plastic pollution but will receive help thanks to the money raised from sales. For every 100 pairs sold, Parley and Corona pledged to protect another island from plastics for one year.
---
Global packaging manufacturer Coveris Holdings announced it is holding negotiations to sell its Global Rigid business for €700m in a bid to fully focus on the flexibles market.
The company is proposing the sale to funds advised by Lindsay Goldberg, a US-based private equity firm.
Last year, Global Rigid generated sales of €560m, while Coveris' remaining operations generated revenues of €800m.
---
The Canadian Government approved a legislation that aims to regulate vaping and could pave the way for Health Canada to mandate plain packaging for cigarettes and tobacco.
The S-5 bill allows changes to be made on the Tobacco Act currently in force in Canada, which could see tobacco companies obliged to remove their brands from tobacco packages, and therefore sparked criticism from producers and retailers.
Despite not explaining how the new regulations should be imposed, the bill will likely be used to support Health Canada's Tobacco and Vaping Products Act. The legislation, which now only needs royal assent to become law, prohibits the sale of vaping products to minors and bans certain flavours, promotional information and logos from packages.
---
Finland-based firm Stora Enso unveiled a new bio-based alternative to plastics as part of its plan to replace fossil-based materials with renewable solutions.
The new line of wood-based biocomposites, DuraSense, uses renewable fibres such as wood as a substitute for fossil-based plastic.
The company began the production of biocomposites at its Hylte Mill in Sweden after making a €12m investment last year.
---
US coffee chain Starbucks reported a 156.6% increase in consumption of reusable cups in selected London stores as a consequence of its 5p paper cup levy trial.
The company is currently testing the impact of a charge on disposable coffee cups over a three-month period in 35 stores across the City of London, West End and West London in a bid to tackle the ever-increasing plastic waste.
Now halfway through the process, Starbucks witnessed a growth of more than 150% in the number of customers who bring their reusable cups and redeem a 25p discount.
---
Irish paper-based packaging products manufacturer Smurfit Kappa Group reached a deal to acquire Dutch paper and recycling business Reparenco for around €460m.
Reparenco operates a two machine paper mill in the Netherlands with a capacity of 675,000t, as well as a 750,000t recovered fibre operation.
The mill comprises two machines with a capacity of 405,000t of recycled containerboard and 270,000t of graphic paper.
---
UK-based additive manufacturer Colour Tone introduced its latest range of near-infrared (NIR) detectable masterbatches.
The company developed the masterbatches in a bid to mitigate brand owners' recyclability concerns for single-life black plastic tubs, trays and films.
The first two black masterbatches from the company's colouring system to be launched have been named the NIR black 958884 and 95893.
---
India's University Grants Commission (UGC) issued a directive to all universities and higher educational institutions in the country to prohibit the use of plastic products on their campuses.
The ban covers plastic cups, lunch packets, straws, bottles and bags.
The initiative follows an advisory issued by the Union Environment Ministry, which stated that India will host this year's World Environment Day celebrations.