Project Type
Bottling plant upgrade
Location
Evian-les-Bains, France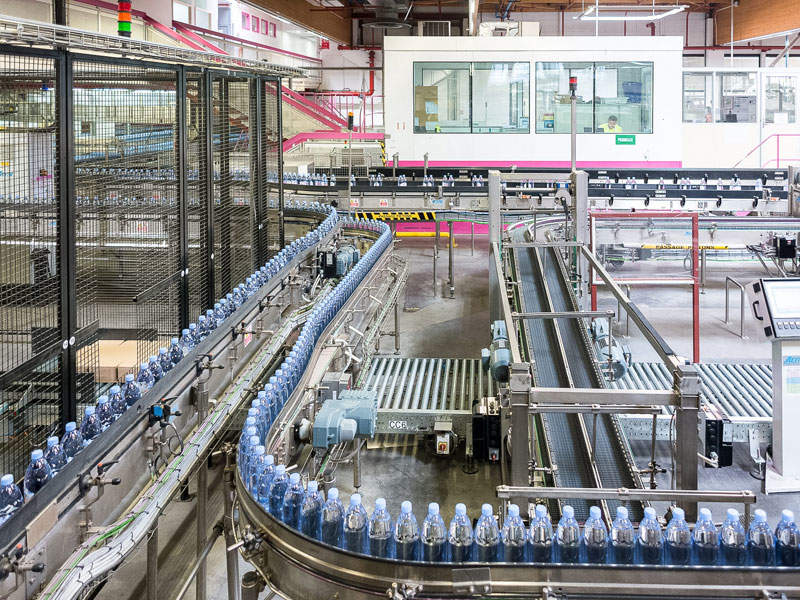 The upgraded Evian bottling plant can produce seven million PET bottles an hour. Credit: Hervé Schmelzle.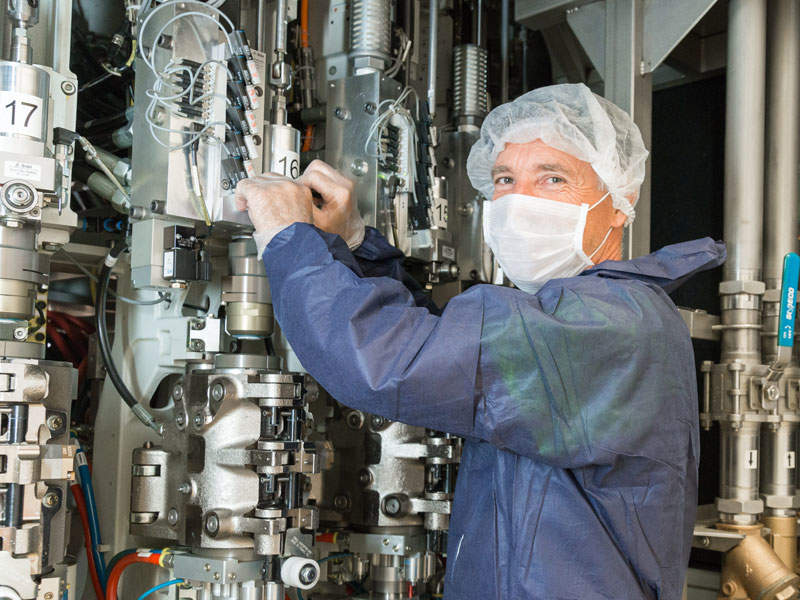 The transformation added state-of-the-art technology and seven new production lines to the plant. Credit: Hervé Schmelzle.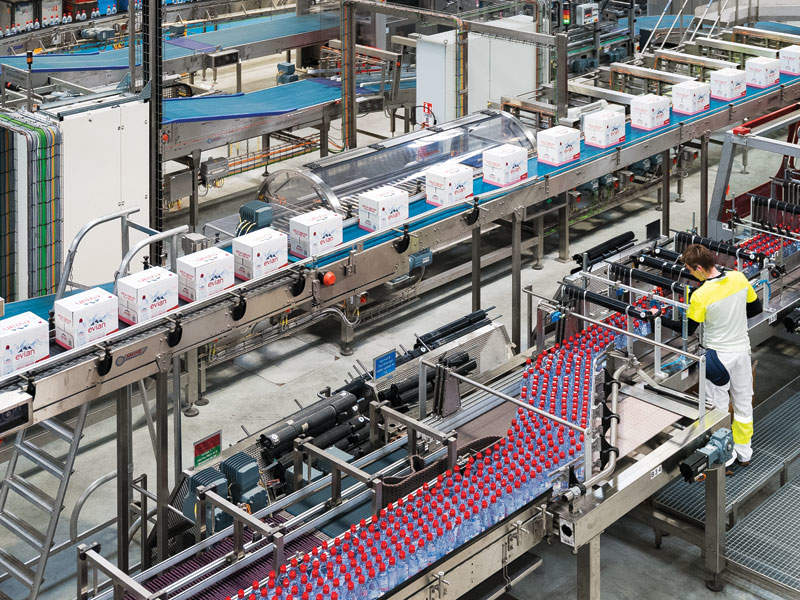 Danone aims to make its Evian bottles from 100% recycled materials in the future. Credit: Hervé Schmelzle.
Danone's subsidiary Evian opened its new upgraded bottling plant located in Evian-les-Bains, France, in September 2017. The new plant became the first food and water facility to achieve carbon neutral status in the country.
The $280m investment in the bottling plant is part of an agreement signed by Danone at the COP21 UN climate change conference to become carbon-neutral by 2020. Evian was the first brand chosen to implement the plan.
The project is aimed at reducing carbon footprint across all aspects of the Evian bottled water production lifecycle, including design, production, transportation and recycling.
The brand has already been certified by the Carbon Trust as carbon-neutral in the US and Canada. Evian bottles bearing the Carbon Trust seal will be sold from January 2018.
Evian bottling plant transformation
The Evian-les-Bains site was originally built in 1965 and required major renovation works by the early-2010s.
Danone launched the transformation project in 2011 with its carbon-neutral goal in mind and upgraded the facility without any major disruption to production.
The upgraded facility is spread across a 130,000m² area and includes a new visitor's gallery.
New technology and production lines at Evian's new facility
The transformation of the Evian bottling facility involved installation of state-of-the-art technology and implementation of high-quality processes across the site. The project required demolition, as well as reconstruction of various areas of the site.
"The project is aimed at reducing carbon footprint across all aspects of the Evian bottled water production lifecycle, including design, production, transportation and recycling."
Ten new linear production lines have been installed that can produce seven million multi-format polyethylene terephtalate (PET) plastic bottles a day. The production lines are highly efficient and can produce, fill and package the water at a speed of 72,000 bottles an hour in a single integrated process.
Investment in packaging
Packaging accounts for 51% of Evian's worldwide carbon footprint. To achieve its carbon-neutral status, Danone plans to use 25% of recycled plastics in its Evian bottles and 50% for some formats by 2020. It also aims to produce two billion bottles a year at the Evian-les-Bains site and develop innovative packaging solutions.
Located near the plant, an international research and development centre carries out research on ways to reduce the usage of virgin PET and increase the use of recycled and plant-based plastic in its packaging.
Danone aims to ensure its Evian bottles are 100% recyclable, while also collaborating with other companies to develop packaging made from 100% plant-based plastic. Its long-term aim is to use 100% recycled materials in all its products.
Transportation and logistics
The Evian-les-Bains site is equipped with the biggest private train station in France to transport bottled Evian to markets across the world. Shipping by train results in 80 times lesser carbon footprint compared to road transport.
60% of the plant's production is currently transported by train, which is to be increased in the future. Danone also aims to use multimodal transport solutions to further reduce its carbon footprint.
Details of Danone's carbon-neutral project
Water and energy consumption (7%), greenhouse gas emissions, transportation (42%) and wastewater management are other aspects of Evian bottled water production, which contribute to the carbon footprint. Danone is undertaking a number of steps to reduce the carbon emissions from these aspects to achieve its goal of 100% carbon-neutral status.
Danone is sourcing renewable energy for the plant in order to achieve carbon neutrality with respect to energy consumption. The company has signed a contract with ECOHZ to supply 300GWh of renewable energy from its Valorcine power plant, which produces hydropower.
Danone is also raising awareness about recycling to encourage consumers to sort and recycle the used Evian bottles.
Related projects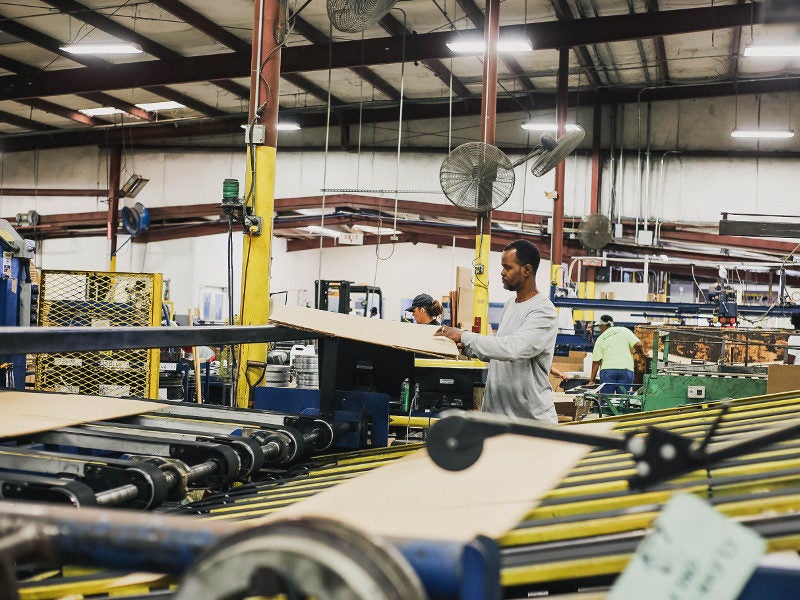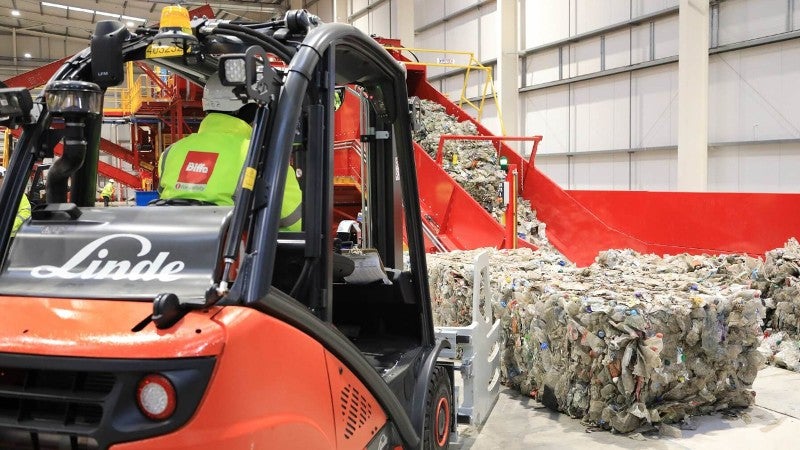 Topics in this article: