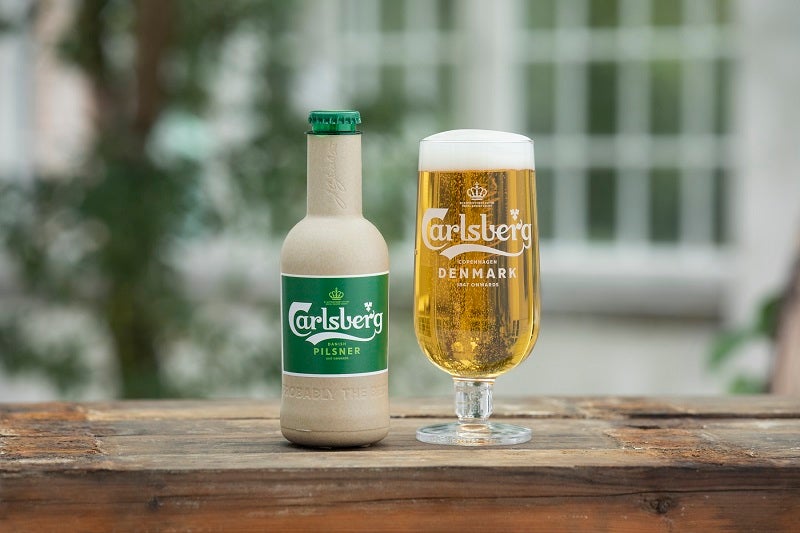 German consumer goods company Henkel and packaging supplier ALPLA developed a new Perwoll bottle from chemically recycled plastic as part of BASF-led pilot project ChemCycling.
ChemCycling project is in line with Henkel's commitment to sustainable packaging, which includes the development of new product packages from 100% recycled plastic.
The project incorporated chemical recycling to reprocess and reuse non-recyclable mixed plastic waste.
---
US-based bottled water brand FIJI Water committed to making all plastic bottles from 100% recycled plastic (rPET) by 2025.
The company committed to the change to encourage sustainability and circular economy.
The bottled water brand expects to use 20% rPET in its bottles next year.
---
Coca-Cola European Partners (CCEP) announced it will expand its Wakefield facility in the UK by opening a £24m canning production line.
The expansion is part of a £49m investment in Wakefield facility this year.
CCEP will use the new canning production line to produce lightweight cans in various sizes, ranging from 330ml to 500ml.
---
Sustainable packaging supplier Ball announced a $200m investment to open an aluminium cup manufacturing facility in the US.
The new facility will help to meet the demand for sustainable beverage packaging solutions in the country.
Ball selected the US-based KBD Group to act as a general contractor for the project.
---
The Association of Plastic Recyclers (APR) in the US urged California Governor Gavin Newsom to sign the 'Recycling: Plastic Containers: Minimum Recycled Content and Labeling' bill.
Introduced in February by California Assembly democrat Philip Ting, the bottle recycling bill AB 792 would require 100% post-consumer recycled plastic to be used in beverage containers by 2035.
According to the bill, beverage containers would be subject to phased-in recycled plastic mandates, leading to a 100% recycled plastic requirement for each container.
---
OptionOne Pharmacy partnered with TemperPack to use a new packaging alternative for replacing expanded polystyrene (EPS), also known as Styrofoam.
The company will use TemperPack's plant-based curbside recyclable material ClimaCell for all of its home deliveries of temperature-controlled medications.
OptionOne Specialty Programs vice-president Carly Casler said: "At OptionOne, our first priority is the safety of our patients. With the treatments we are delivering, temperature excursions outside the safe range are not an option."
---
UK supermarket chain Waitrose & Partners started a trial to remove plastic packaging from multi-buy cans.
The company introduced the initiative as part of its efforts to remove and reduce single-use plastic.
As part of the commitment, the retailer will remove plastic wrap entirely from its canned vegetable range. The wrap is used to keep three or four cans attached for convenience.
---
US-based flexible packaging solutions firm Liqui-Box announced it will sell its UK bag-in-box business to the independent liners and fitments manufacturer Peak Packaging.
The move will enable Liqui-Box to comply with the UK Competition and Markets Authority's (CMA) requirements for the proposed takeover of DS Smith's plastic packaging business.
On 30 September, the CMA finalised its investigation into the DS Smith acquisition.
---
South Korean multinational electronics company Samsung Electronics developed a 12-layer 3D Through Silicon Via (TSV) chip packaging technology.
The packaging innovation will involve vertically interconnecting 12 DRAM chips through a three-dimensional configuration of more than 60,000 TSV holes.
The new technology will offer identical capability with the same thickness (720µm) as the current eight-layer high-bandwidth memory-2 (HBM2) products.
---
Danish brewer Carlsberg Group introduced two research prototypes of its Green Fibre Bottle – the world's first 'paper' beer bottle.
Announced at the C40 World Mayors Summit in Copenhagen, Denmark, the two prototypes are made from sustainably-sourced wood fibre, are fully recyclable and contain an inner barrier that allows the bottles to hold beer.
One prototype has a 100% bio-based PEF polymer film barrier, while the other has a thin recycled PET polymer film barrier.
Carlsberg said that the prototypes will be used to test the barrier technology but it aims to find a solution to achieve its ultimate goal of a 100% bio-based bottle without polymers.