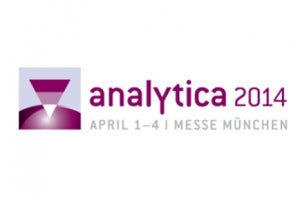 We would like to thank you for visiting our booth at ANALYTICA 2014 in Munich.
It was our pleasure to introduce our latest products and to meet you personally, giving us a great opportunity to share and exchange our thoughts and experiences with you.
We are happy to send you additional information about our products, so please do not hesitate to contact us if you have any questions.
All of our staff will be more than happy to assist you.
Our systems incorporate state-of-the-art electro-optic technologies and are integrated with appropriate sensor technologies and robust mechanical systems to provide innovative solutions to demanding system requirements.